Swimmer Riley Gaines wants people to boycott ticketing company Eventbrite, urging followers to "give 'em the Bud Light treatment."
The company earned the ire of Gaines and other anti-transgender people when it canceled an event she was due to speak at about "being pro-woman in women's sports."
Gaines was scheduled to give a speech on November 3 at the University of California about banning transgender women from competing in sports alongside cisgender women called "Protecting Women's Sport with Riley Gaines."
Gaines shared a screenshot of a note from Eventbrite to her X account, formerly Twitter, advising her that the company removed the event from its website because it violated community guidelines.
"Specifically, we do not allow content or events that—through on or off-platform activity—discriminate against, harass, disparage, threaten, incite violence against, or otherwise target individuals or groups based on their actual or perceived race, ethnicity, religion, national origin, immigration status, gender identity, sexual orientation, veteran status, age or disability," the note from Eventbrite read. "Repeated violations of our guidelines may result in the suspension or termination of your Eventbrite account."
Newsweek contacted Eventbrite by email for comment.
Gaines added: "I love all the people in my comments saying they've deleted their Eventbrite account. Give 'em the Bud Light treatment. Newsflash: being a woman and advocating for such isn't a hate crime."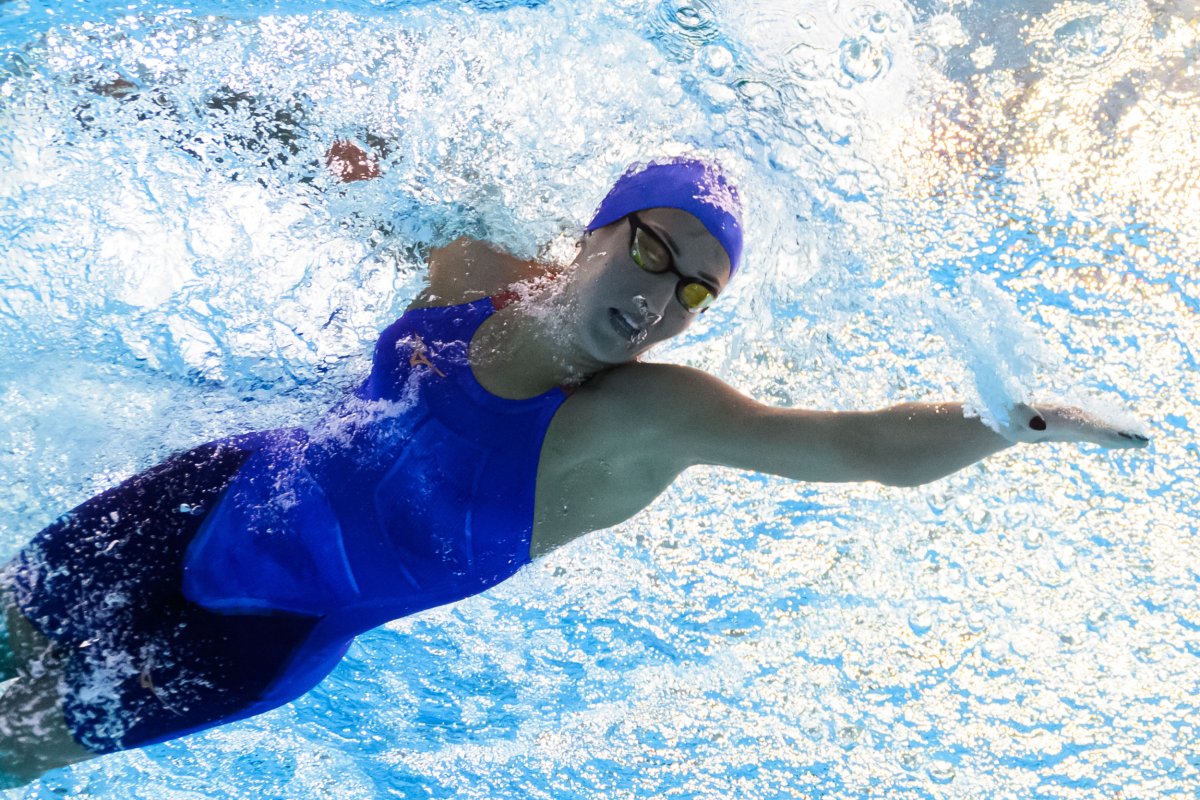 Gaines was referring to the ongoing national boycott of Bud Light since April after the beer brand partnered with transgender influencer Dylan Mulvaney. Other companies such as Target, Disney and even Fox News have come under attack for their pro-LGBTQ+ policies and become the target of boycott campaigns.
A number of people agreed with Gaines and expressed their views on X.
"We need to encourage all Republicans to boycott@EventBrite. #EventBrite hates women," posted one person. Another added: "Boycott EventBrite."
And a third wrote: "I was just getting ready to Buy tickets through eventbrite. Won't now. Boycott all @eventbrite."
Gaines, a former competitive swimmer for the University of Kentucky, has long been at the forefront of the campaign to prevent transgender women competing in professional sports.
"Myself, being a Christian, I entirely see this as spiritual warfare. It's no longer good versus bad, or right versus wrong; this is moral versus evil," Gaines said during a speech at the Turning Point U.S.A.'s Young Women's Leadership Summit in Dallas, Texas, this June.
"And I looked this evil in the eyes… and it's soulless, it's hateful, it's vengeful, it's violent—and I think it's ironic, they do it in the name of love," Gaines added. "They do it in the name of compassion, and tolerance, and acceptance and welcoming—and all of these different terms. But it is not that; it is none of those things. Our argument is rooted in love."
However, transgender advocates argued those with views such as Gaines' are "relying on stereotypes that have sexist implications."
"Twenty states, the IOC, and the NCAA have allowed trans athletes to play sports for decades, with no problems," the Human Rights Campaign (HRC) said on its website.
The American Civil Liberties Union (ACLU) added: "Excluding women who are trans hurts all women. It invites gender policing that could subject any woman to invasive tests or accusations of being 'too masculine' or 'too good' at their sport to be a 'real' woman."
One medical study even found "there does not seem to be any reason to expect advantage for transgender people prior to puberty of or for transgender people whose gender-affirming treatment begins at the onset of puberty."
"To date, the only established driver of athletic advantage in men over women is testosterone. Further, the existing literature suggests that treatment to lower testosterone may be sufficient to erase that advantage in at least some athletic activities," wrote Joshua D. Safer, the executive director of the Mount Sinai Center for Transgender Medicine and Surgery.
"In addition, there is a need to prioritize the need to motivate people to participate in sport for better health," Safer added.
The HRC declared a "state of emergency" for LGBTQ+ populations in the U.S. this year, citing the unprecedented number of hostile bills introduced to legislatures across the country.
More than 500 anti-LGBTQ+ bills have been considered by state legislators across the country and Congress in 2023, more than any other year on record. Of those, 220 target transgender people, with many taking aim at transgender girls and women in sports to prevent them from playing on the team that aligns with their gender identity.
Uncommon Knowledge
Newsweek is committed to challenging conventional wisdom and finding connections in the search for common ground.
Newsweek is committed to challenging conventional wisdom and finding connections in the search for common ground.