In October 1923, a bankrupt cartoonist from Kansas City would move to California, and with the help of his brother, found an animation giant that would change the entertainment world forever.
Although The Walt Disney Company gave us many industry firsts and revolutionized animated storytelling, the House of Mouse has also made its fair share of mistakes over the years.
As the entertainment behemoth celebrates its 100th anniversary, Newsweek looks back chronologically at the moments Disney would like us to forget.
8 Controversial Disney Moves
1. 'Song of the South' & Splash Mountain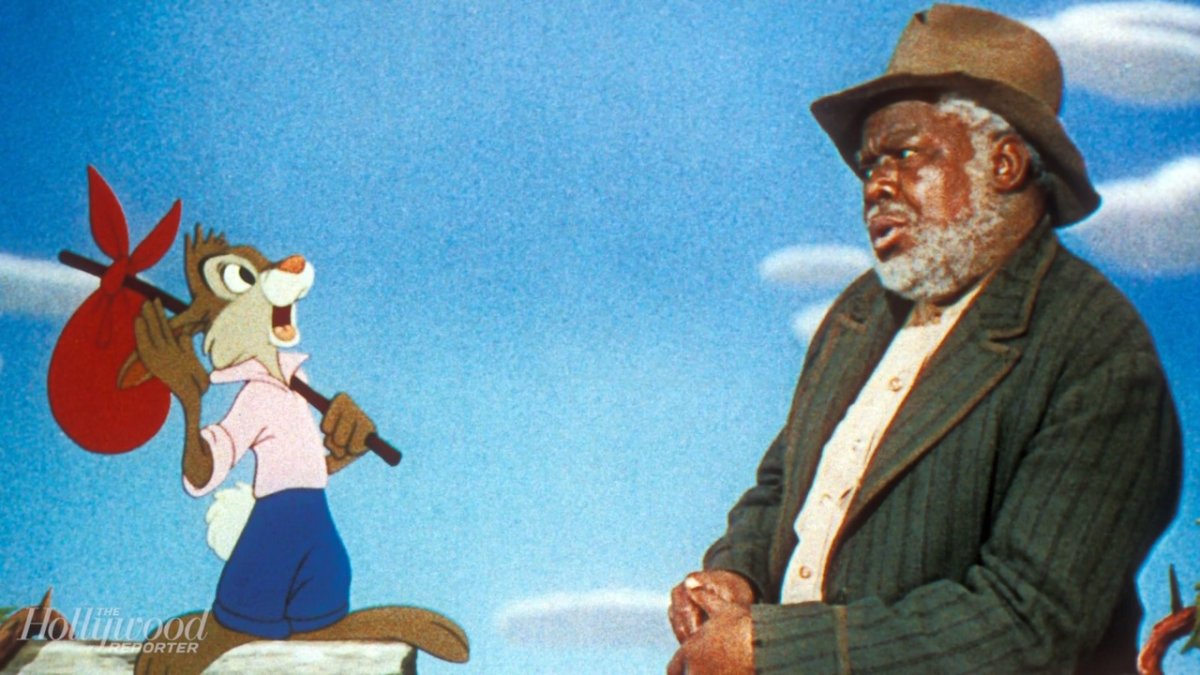 Disney's past approach to race has been called out a number of times in recent years—with the company adding an "Outdated Cultural Depictions" warning ahead of some of its older programming on Disney+—but there's one movie that Disney has actively tried to bury.
A passion project for Walt Disney, 1946's Song of the South was one of the first films to blend live-action and animation. Set in the late 19th just after the civil war, the film used the Uncle Remus storybook by Joel Chandler as inspiration. As Chandler was a white journalist chronicling Black folklore and profiting as a result, the source material was already controversial, even by 1940s standards.
Although Song of the South definitely hasn't aged well, even upon release, the film and its happy-go-lucky depiction of slavery were divisive. In his review, The New Yorker's John McCarten said he "felt like Disney wished the 13th Amendment had never passed," while The National Association for the Advancement of Colored People (NAACP) protested outside theaters.
Unlike the majority of Disney's back catalog, Song of the South was not released on home video and is not available on Disney+. The company has also since tried to eradicate any evidence of the film from its theme parks, changing the name and theme of Splash Mountain to Tiana's Bayou Adventure, in honor of Disney's first black princess from the 2009 movie, The Princess and the Frog.
2. The Lemmings Mass Suicide Myth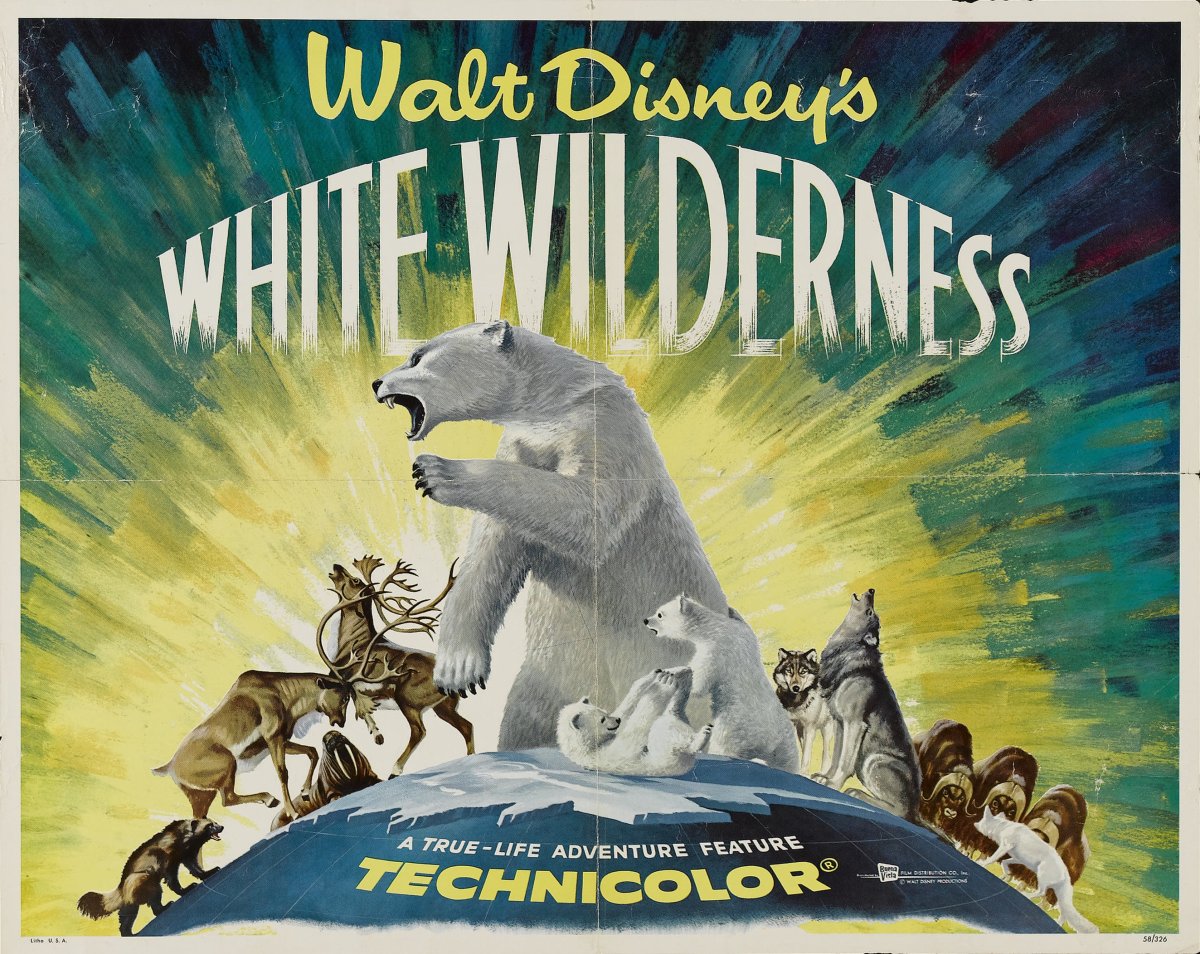 For a rodent, there are some wild myths out there about lemmings—including that they come from the sky and explode when they get too angry. Neither of those things is true, and despite what you may have heard, lemmings are also not prone to committing mass suicide.
You can thank Disney for the latter. In 1958, the team behind Disney's White Wilderness documentary felt the animals weren't being interesting enough. So, they decided to throw lemmings off a cliff one after another in a "death march," claiming that the animals have a natural instinct to kill themselves when the population grows too large.
Alongside the animal cruelty, the documentary spread misinformation and convinced generations of viewers that lemmings have a habitual urge to die—and will always follow the herd, no matter the consequences.
3. Edging Out Don Bluth—Disney's Fiercest Competition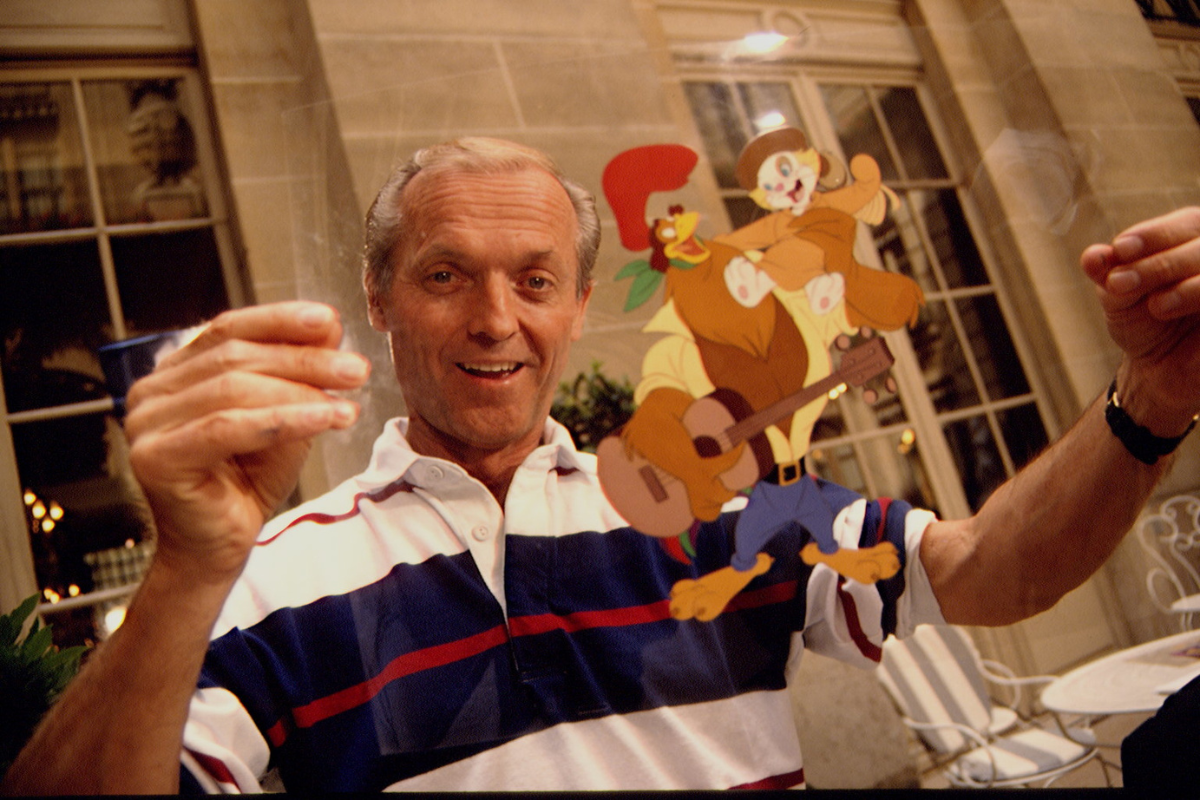 In the 1970s, legendary animator Don Bluth joined Disney's trainee scheme. During his time with the studio, Bluth worked on a number of Disney classics including Robin Hood (1973), Pete's Dragon (1977), The Rescuers (1977), and the Fox and the Hound (1981).
However, Bluth became disillusioned with the direction the company was taking. In 1979, he decided to leave Disney behind and set up his own studio, Don Bluth Productions, taking 11 other Disney animators with him.
"I began to see that the magic [Walt Disney] had created was crumbling," he said in a 2022 interview with The Los Angeles Times. "It became a corporation with lots of stockholders."
Don Bluth Productions created some of Disney's fiercest competition, with hits including The Secret of Nimh (1982), An American Tail (1986), The Land Before Time (1988), All Dogs Go to Heaven (1989), and Anastasia (1997).
4. 'Peter Pan"s Depiction of Native Americans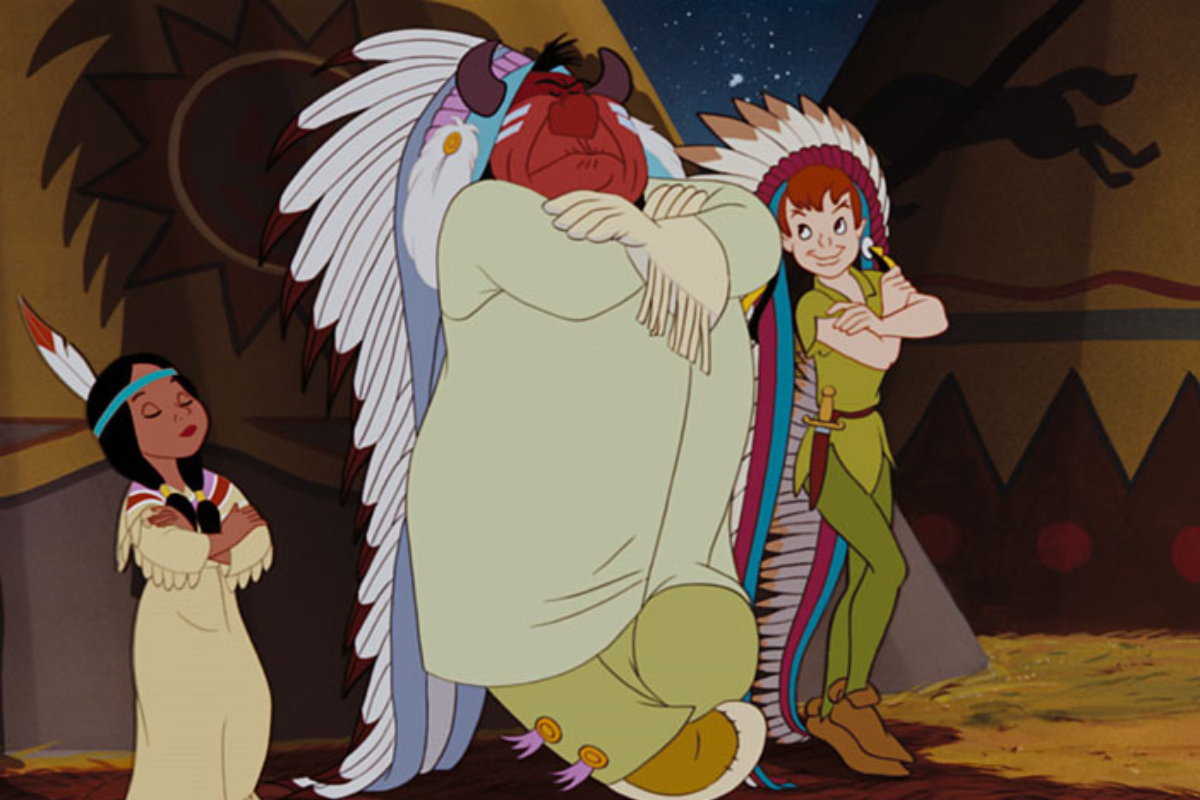 Written in 1904 when the British Empire was at its peak, Peter Pan's original depiction of Native Americans wasn't exactly wholesome. Unfortunately, adaptions of Scottish writer J.M Barrie's work have rarely improved upon his portrayal, and Disney's 1953 cartoon is no exception.
Along with featuring the song "What Makes the Red Man Red?", the Native American characters are ridiculous caricatures that use the word "squaw"—a slur directed at Indigenous women—and portray every Native American stereotype imaginable, from "Eskimo kisses" to banging drums and smoking a peace pipe.
For its 2023 live-action version, Peter Pan and Wendy, Disney worked to rectify the original adaption's mistakes, hiring Native American actress Alyssa Wapanatâhk to play Tiger Lily and hiring consultants from the Saginaw Chippewa tribe and Minisitkwan Lake Cree Nation to advise during development.
5. Sugar-Coating the Life of Pocahontas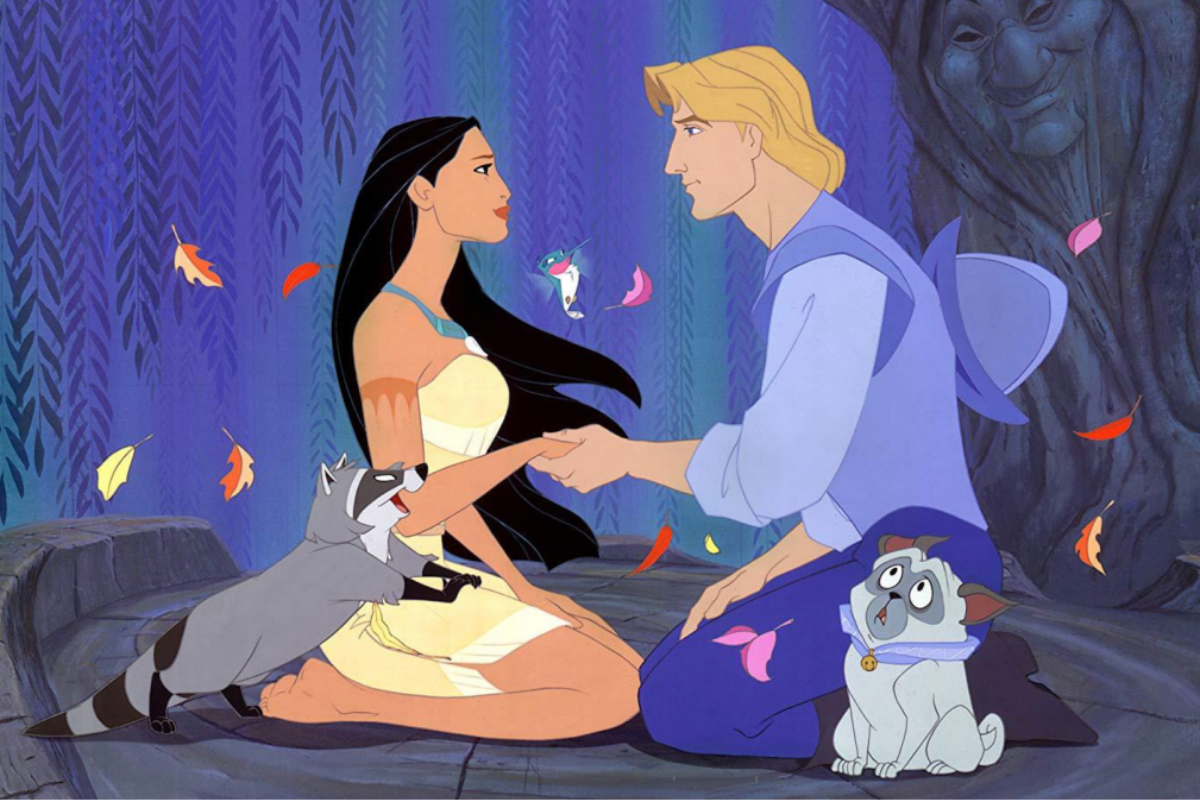 Disney is far from alone in using a real person as inspiration for a fictional tale, but there's little doubt that its 1995 hit Pocahontas had a lasting impact on the historical figure's legacy, all while painting a positive image of colonialism.
While the film has received praise for being Disney's first leading women of color, along with the character's independent nature, the movie has also been accused of white-washing the genocide of Indigenous people. The cartoon is chock full of historical inaccuracies, with the real-life Pocahontas' life far more tragic.
The film depicts Pocahontas in her late teens and focuses on her love story with English explorer John Smith. In reality, Pocahontas was only 9 or 10 years old when settlers arrived in Virginia, while Smith was 27. The pair were never in a relationship, and according to The Indigenous Foundation, Smith had a reputation for attacking local Native American tribes and villages—a stark contrast to Disney's far gentler version.
During her lifetime, Pocahontas was captured by settlers and taken against her will to England. She was reportedly sexually assaulted and abused by her kidnappers, before tragically passing away at the age of 21, purportedly from a sudden illness.
Disney did not reach out to the Powhatan Renape Nation—descendants of the tribe that Pocahontas belonged to—during production, with the organization criticizing Disney's depiction. Over the years, Pocahontas has continued to be called out for romanticizing a complicated era in American history.
6. Feuding with Robin Williams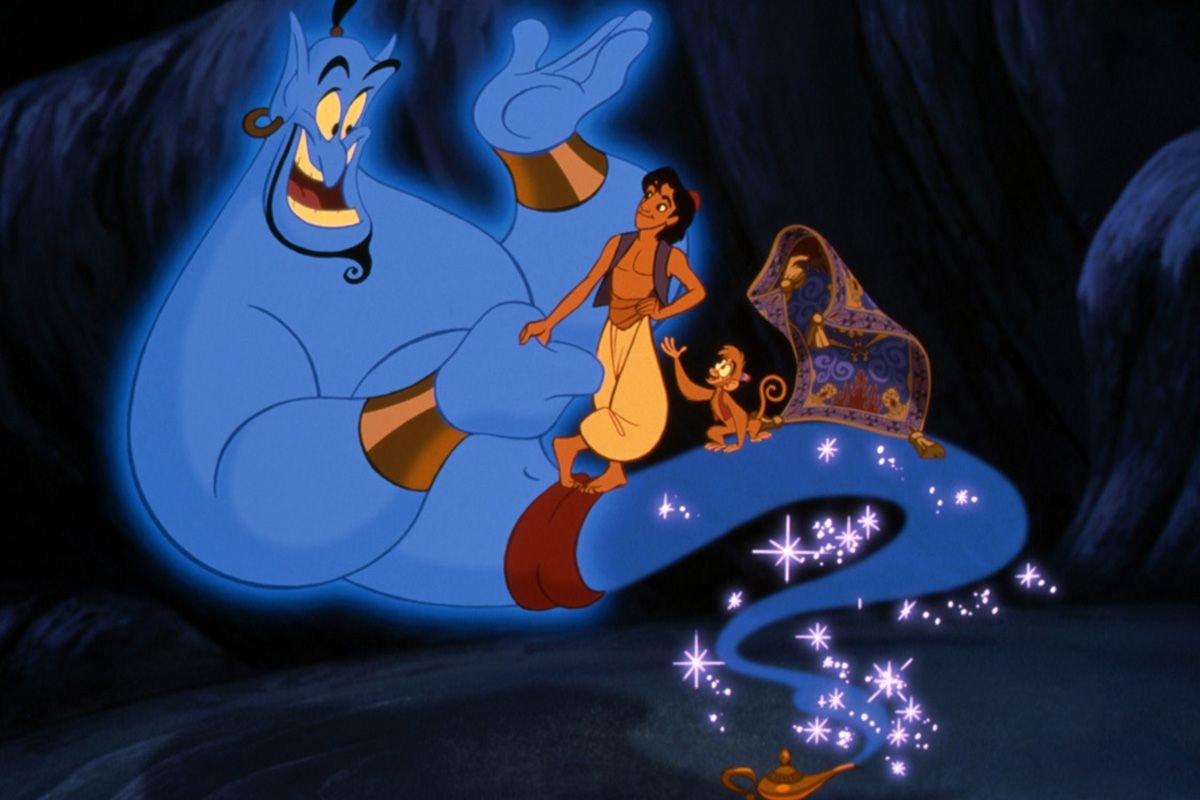 Late actor Robin Williams is almost universally beloved, but it looks like Disney didn't get the memo, starting a feud with the actor in the 1990s that left a stain on its image.
When signing on to play the Genie in Aladdin (1992), Williams agreed to a smaller fee of $75,000 dollars (compared to the proposed $8 million) if the company would not use his voice in any of the movie's merchandising. However, Aladdin was a huge success at the box office, grossing $504,050,219 worldwide, and Disney changed its mind.
In an appearance on The Today Show in 1993, Williams shared the reason behind the feud.
"Not only did they use my voice, they took a character I did and overdubbed it to sell stuff," he explained.
"That was the one thing I said: 'I don't do that.' That was the one thing where they crossed the line."
Williams said he would never work with Disney again unless they apologized and was replaced by Homer Simpson's voice actor Dan Castellaneta for the 1994 sequel, The Return of Jafar. However, they may have settled the disagreement behind the scenes, as Williams did return for the third film, Aladdin and the King of Thieves in 1996, followed by sci-fi comedy Flubber in 1997.
7. Breaching Scarlett Johansson's Contract for 'Black Widow'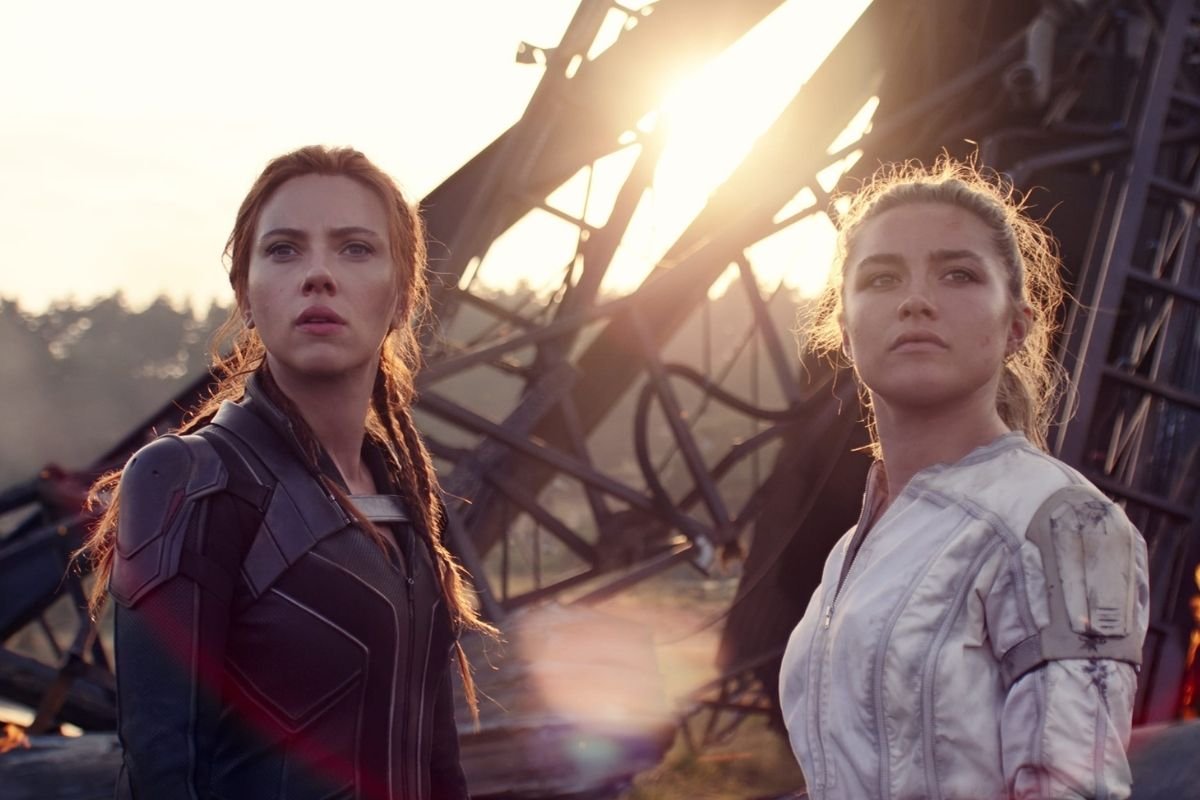 Williams isn't the only box office draw that Disney offended. In 2021, Marvel star Scarlett Johansson called out the studio for releasing Black Widow simultaneously in theaters and on Disney+, cutting the residuals Johansson would receive as a result.
The move was a result of the COVID-19 pandemic, but Johansson was understandably upset. After she filed a lawsuit against the company, Disney publically slammed the actress, releasing a statement that read: "There is no merit whatsoever to this filing. The lawsuit is especially sad and distressing in its callous disregard for the horrific and prolonged global effects of the COVID-19 pandemic.
"Disney has fully complied with Ms Johansson's contract and furthermore, the release of Black Widow on Disney+ with Premier Access has significantly enhanced her ability to earn additional compensation on top of the $20 million she has received to date."
In response, the 38-year-old called Disney "Misogynistic," and many fans agreed. The lawsuit was settled later that year, with Disney reportedly paying Johansson $40 million.
8. A Long History of Sexism

Beginning with Snow White in 1937, Disney's princess films have often centered on handsome princes and damsels in distress. Although it's easier to dismiss Disney's older instances of sexism—including plenty of non-consensual kisses—as a product of the times, the company's later movies aren't always guilt-free.
Considering the studio's princess movies are supposedly targeted at girls, men do an awful lot of the speaking—even during Disney's 1990s "Renaissance era." According to a study by The Washington Post, Male characters account for 71 percent of the dialog in Beauty and the Beast (1991), 90 percent of Aladdin (1992), and 76 percent of Pocahontas (1995).
The ratio has improved in the last two decades, with female characters speaking 52 percent of the time in Tangled (2010) and 74 percent in Pixar's Brave (2012). However, in Frozen (2013)—arguably Disney's most successful animated feature of the 2010s—men still take up 59 percent of the dialog.
In recent years, Disney has made a concerted effort to make its projects more inclusive, including revamping its female characters' storylines—although to mixed results and responses from audiences.
Newsweek has reached out to Disney for comment via email.
Uncommon Knowledge
Newsweek is committed to challenging conventional wisdom and finding connections in the search for common ground.
Newsweek is committed to challenging conventional wisdom and finding connections in the search for common ground.