Following Friday's ruling from Judge Arthur Engoron that Donald Trump's daughter, Ivanka Trump, must testify at her father's $250 million civil fraud trial, the former president shared his reaction to it on social media.
The trial stems from a lawsuit New York Attorney General Letitia James filed last year, alleging that Trump and top executives at The Trump Organization conspired to increase his net worth by billions of dollars on financial statements provided to banks and insurers to make deals and secure loans. Trump, who is campaigning for the 2024 Republican presidential nomination and is the current frontrunner, has denied any wrongdoing and has called the trial politically motivated. Ivanka Trump, former executive vice president at The Trump Organization, was initially named as a defendant in the fraud case before an appeals court ruled to dismiss her from the lawsuit because the claims against her were outside the statute of limitations.
However on Friday, Engoron ruled that she must testify in person, stating that while she isn't a defendant, she still can be subpoenaed in New York because she conducted business and owns property in the state.
"I want to see her in person. That is how we prefer testimony," the judge said after denying a motion from Ivanka Trump's attorneys to quash a subpoena for her testimony.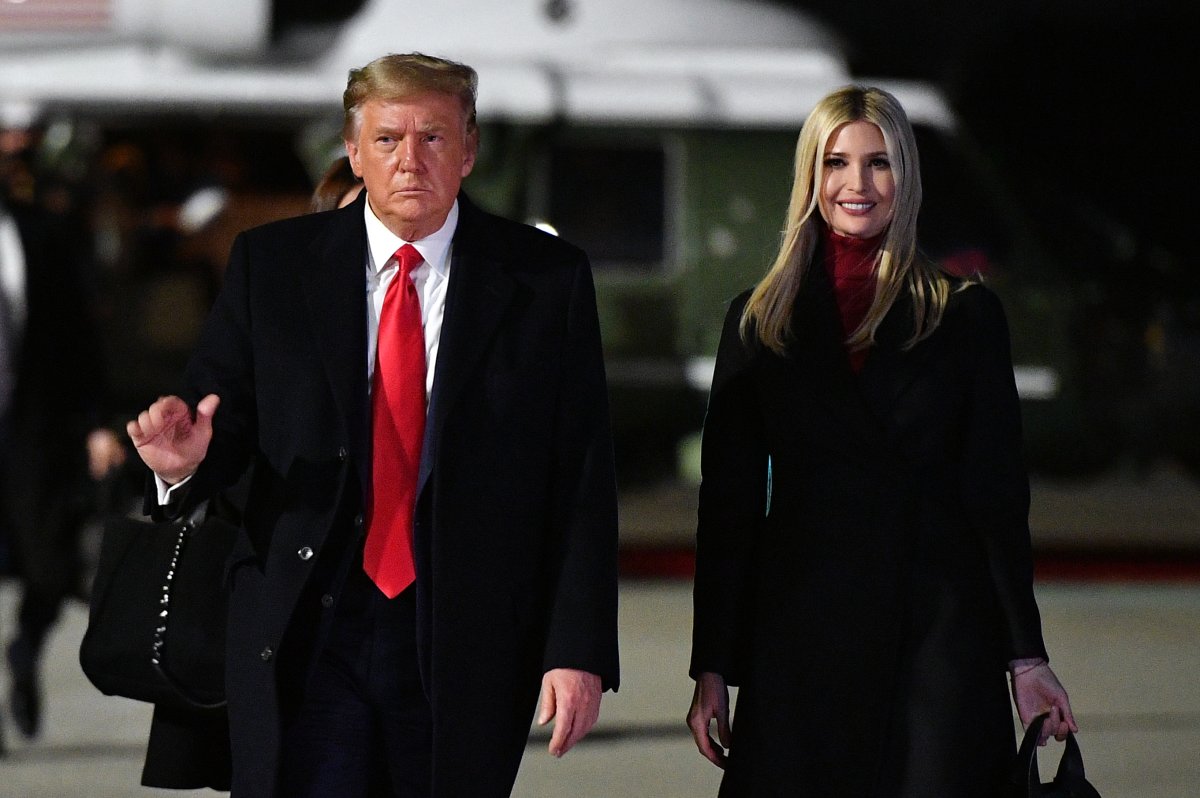 In a post to Truth Social on Saturday morning, Trump shared his thoughts on the ruling by calling Engoron an "incompetent" judge and a "political hack."
"This grossly incompetent "Judge," who is overturned on Appeal more than almost any Judge in New York State, is a partisan political hack who totally disregards the Court of Appeals decisions against him, and won't allow a Jury to get anywhere near my 'CASE'", he wrote.
Trump continued by denying any wrongdoing and reiterating the trial is a "witch hunt."
"The New York State legal system has broken down completely, and everybody who is watching this Witch Hunt so agrees. Hopefully, that will soon change. This CRAZED Judge ruled against me before the Trial even started, and said Mar-a-Lago is worth only $18,000,000. Other properties, likewise. This is a Biden Election Interference Scam! There were No Crimes & No Victims, and there is NO JURY ALLOWED. This Radical Trump Hater Must Be Taken Off This Case!" the former president added.
His reaction comes after Ivanka Trump's attorneys argued she shouldn't have to testify because she is not part of the case anymore and does not live in New York.
However, the New York attorney general's office, wrote in a court filing on Thursday that the former president's daughter should testify, because although she's no longer a defendant and has left The Trump Organization, she "remains financially and professionally intertwined" with the company and "​​indisputably has personal knowledge of facts relevant to the claims against the remaining" defendants.
While it was already expected that the former president and his sons, Donald Trump Jr. and Eric Trump would testify, the latest ruling leaves the former now set to testify next Wednesday. Eric Trump is expected to testify on Thursday, Ivanka on November 3, while the former president is set to testify on November 6, the Associated Press reported.
Newsweek has reached out to Ivanka Trump via email for further comment.
Uncommon Knowledge
Newsweek is committed to challenging conventional wisdom and finding connections in the search for common ground.
Newsweek is committed to challenging conventional wisdom and finding connections in the search for common ground.