Fire weather watches will be in place in parts of California this Halloween weekend as Santa Ana conditions blow through the state.
Lower humidity levels and high windspeeds, both characteristics of offshore Santa Ana winds, are elements that contribute to fire-friendly weather. The National Weather Service (NWS) is identifying varying levels of fire weather "danger" in Los Angeles and Ventura counties, with "critical" danger in Santa Clarita, Fillmore, Westlake, Acton and Pyramid Lake.
Though already well into this year's fire season, California is currently below its five-year average in terms of total acres burned. An estimated 312,739 acres had burned so far in 2023 as of October 23, according to CAL Fire and U.S. Forest Service data. This is above the total number of acres—289,391—that burned last year but below the five-year average of 1,570,571 acres burned.
Areas near Oxnard and Big Pine Mountain have been flagged as having "elevated near critical" danger, with elevated fire danger levels stretching north toward San Luis Obispo County.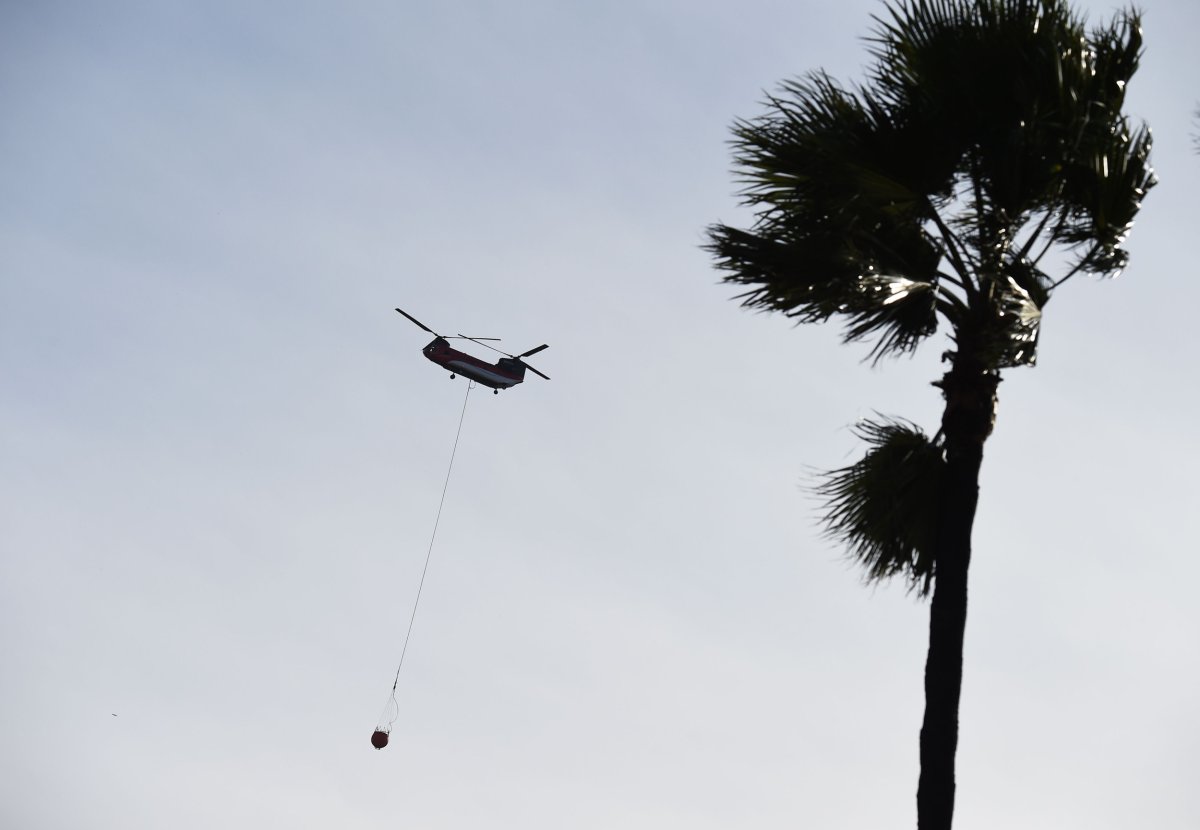 The Los Angeles NWS office is warning residents that the weather will present dangerous conditions. "Residents in high fire danger areas should PREPARE NOW if called to evacuate," NWS Los Angeles said in a Friday post on X, formerly Twitter.
Foothills from the Cajon Summit to central Orange County could experience wind gusts between 45 and 65 miles per hour on Sunday, a NWS San Diego meteorologist told Newsweek. Wind gusts in the Los Angeles and Oxnard areas are expected to peak between 35 and 50 miles per hour, with isolated wind speeds of 60 miles per hour possible, according to NWS Los Angeles.
Further north in the Bay Area, the NWS has issued a Red Flag Warning for Saturday and Sunday in the North Bay, East Bay, Santa Clara Hills, Santa Cruz Mountains and San Mateo Coast. Red Flag warnings are also in place in the Sacramento Valley and the Western Sierra Foothills, according to the California Department of Forestry and Fire Protection (CAL Fire).
A Red Flag Warning is issued when dry and windy weather creates "critical fire weather concerns," according to an NWS advisory. Red Flag warnings and other fire watches do not mean wildfires are inevitable but indicate weather conditions are prime for them to take hold if they do spark.
South of Los Angeles, weather experts don't anticipate that Santa Ana conditions will hit San Diego as hard. The area's strongest wind conditions will likely arrive by Sunday night and last through Monday morning, the local meteorologist said.
Santa Ana conditions tend to peak in Southern California by mid-December, though NWS San Diego told Newsweek it is a bit late in the season for this area to be facing its first significant Santa Ana event.
In a Friday post on X, CAL Fire urged Californians to be prepared in case any wildfires start in their area during the Santa Ana weather.
"California is susceptible to burning year-round and preparedness is essential regardless of the calendar," the state agency said. "Most wildfires are human-caused, so do your part to prevent wildfire."
Uncommon Knowledge
Newsweek is committed to challenging conventional wisdom and finding connections in the search for common ground.
Newsweek is committed to challenging conventional wisdom and finding connections in the search for common ground.