Israel's "urgent message" to Gaza residents to relocate on Saturday has many raising questions about the message's validity as internet and communication services in Gaza were cut the day prior, making the message inaccessible.
On October 7, Hamas led the deadliest Palestinian militant attack on Israel in history. Israel subsequently launched its heaviest ever airstrikes on Gaza. As of Saturday, at least 1,400 people had been killed in Israel, the Associated Press reported, citing the Israeli government. More than 7,300 Palestinians had been killed in Gaza, according to the Gaza Health Ministry, the AP said. Israeli Prime Minister Benjamin Netanyahu has said his country is "at war" and has cut off supplies of food, fuel, electricity and medicine into Gaza.
According to the AP, the Palestinian telecom provider Paltel says internet service in Gaza has been cut off following a heavy round of Israeli airstrikes. This has left Gaza under an almost complete communications blackout since Friday evening.
Concerns over the blackout grew as United Nations Humanitarian Coordinator Lynn Hastings posted on X, formerly Twitter, on Friday afternoon, "Phone lines/internet/mobile networks cut. Hospitals & humanitarian operations can't continue without communications, energy, food, water, and meds."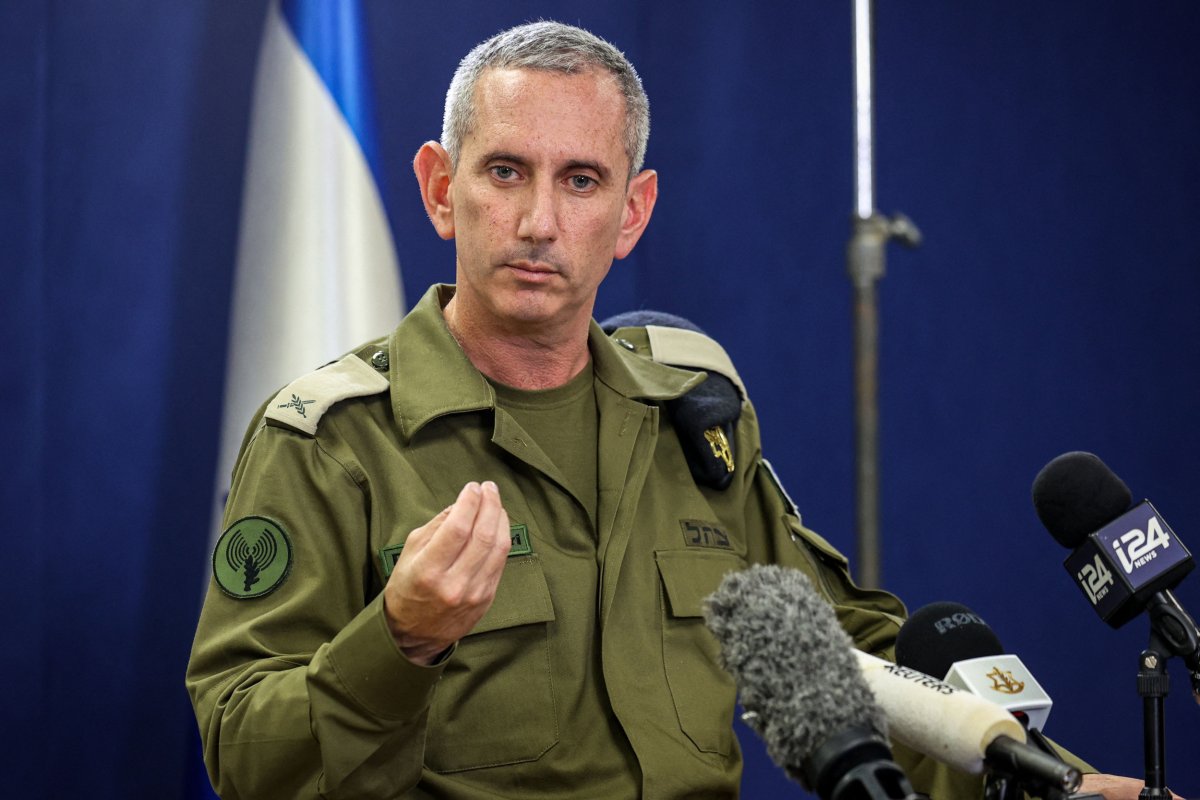 On Saturday, Israel Defense Forces (IDF) spokesperson Rear Admiral Daniel Hagari issued what he labeled an "urgent military advisory" video message on X, warning Gazans that the military is set to "neutralize" Hamas with "precision and intensity."
"For your immediate safety we urge all residents of Northern Gaza and Gaza City to temporarily relocate south. This is a temporary measure. Moving back to Northern Gaza will be possible once the intense hostilities end," he said.
Since the message, many took to X to raise questions and concerns related to the communications blackout Gaza residents are facing and how they're expected to hear the urgency to relocate.
Mehdi Hasan, host of The Mehdi Hasan Show on MSNBC, asked, "How are Palestinians in Gaza, who have had their electricity and internet communications cut off by the Israeli military, supposed to hear/receive this 'urgent' message from the Israeli military?"
Lindsey Hilsum, international editor at British broadcaster Channel 4 News, questioned the message by posting to X, "Hard to see how this 'urgent message' will get to the citizens of Gaza as the Israelis cut internet and mobile phone."
Ayman Mohyeldin, host of AYMAN on MSNBC, noted the IDF's use of English to issue their message rather than using Arabic.
"The spokesman for the Israeli military is speaking in English, rather than in Arabic, to the residents of Gaza in order to deliver to them an urgent message on social media, a day after the Israeli military cut off all telephone and internet communications to the people of Gaza," he wrote on X.
The message comes as Israel's military has increased its bombing in Gaza to target what it says is underground infrastructure used by Palestinian militant groups, including Hamas.
On Friday, the Israeli military said its ground forces were "expanding their activity" in the Gaza Strip, as it moved closer to a full-on ground offensive, according to the AP.
Newsweek has reached out to Israel Defense Forces via email for further comment.
Uncommon Knowledge
Newsweek is committed to challenging conventional wisdom and finding connections in the search for common ground.
Newsweek is committed to challenging conventional wisdom and finding connections in the search for common ground.