Amid the Georgia election interference case, legal analysts said on Sunday that Donald Trump's former attorney Jenna Ellis is a "unique" threat to the former president after she pleaded guilty earlier this week.
Fulton County District Attorney Fani Willis' investigation into Trump's alleged attempts to overturn the results of the 2020 presidential election in Georgia has led to three of Trump's former attorneys Sidney Powell, Kenneth Chesebro and Ellis to plead guilty. Ellis pleaded guilty to one count of aiding and abetting false statements and writings on Tuesday, and like Powell and Chesebro, she must also testify against the remaining co-defendants, including Trump in future legal proceedings. The Georgia case is one of Trump's four criminal cases and one of two specifically surrounding his actions around the 2020 election. He has denied any wrongdoing in all of the cases.
After Ellis' guilty plea, The New York Times published an opinion column on Sunday by legal analysts Norman Eisen and Amy Lee Copeland, detailing how Ellis poses a "unique" threat to Trump as her plea "makes her a star witness for prosecutors and a potent weapon against the former president's political ambitions."
"Ellis is in a unique position to aid prosecutors in the Georgia case and possibly even the parallel federal one — as well as Mr. Trump's opponents in the court of public opinion," Eisen and Copeland wrote in the column.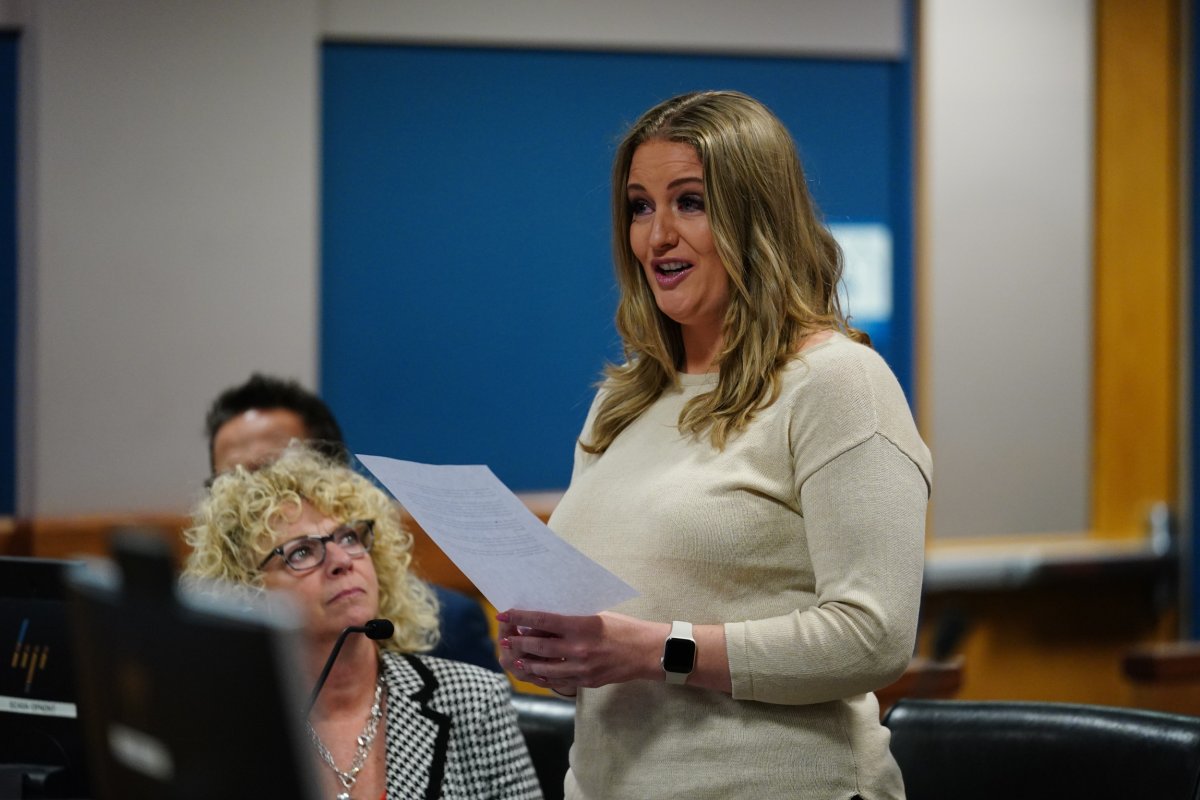 The column also details how Ellis' court appearance last week, in which she was seen tearing up while reading a statement about her "deep remorse" for her failures, will lead her to give compelling testimony against Rudy Giuliani, another co-defendant in the case, and Trump's alleged misconduct.
Willis charged Giuliani with 13 crimes, including violating the state's racketeering law (known as RICO), soliciting public officials to violate their oath of office, conspiring to commit forgery, and making false statements. Giuliani, the former mayor of New York City, has pleaded not guilty.
According to Eisen's and Copeland's column, Ellis was most closely associated with Giuliani, appearing by his side in Georgia and across the country.
"I failed to do my due diligence," Ellis said in her statement on Tuesday. "I believe in and I value election integrity. If I knew then what I know now, I would have declined to represent Donald Trump in these post-election challenges. I look back on this whole experience with deep remorse."
Additionally, Eisen, who was special counsel to the House Judiciary Committee during the first impeachment of Trump and Copeland, a former federal prosecutor and a criminal defense and appellate lawyer in Savannah, Georgia,emphasized that Ellis' likely trial testimony could be a turning point in the court of public opinion and will "hit Trump hard."
This comes as Ellis, a formerly outspoken MAGA advocate, renounced Trump's claims that he won the 2020 election—an argument that is expected to be a centerpiece of Trump's trial defense.
"Coming from a formerly outspoken MAGA champion, her disagreement has the potential to resonate with jurors. Ms. Ellis's testimony may also compromise one of Mr. Trump's main defenses. He has made clear he intends to claim he relied on advice of counsel. But that defense is available only if the lawyers are not part of the alleged crimes. Ms. Ellis's plea puts her squarely within the conspiracy, as do those of Mr. Chesebro and Ms. Powell. That will hamper Mr. Trump's effort to present a reliance-on-counsel defense," Eisen and Copeland wrote in the column.
Newsweek has reached out to Trump's campaign via email for further comment.
Uncommon Knowledge
Newsweek is committed to challenging conventional wisdom and finding connections in the search for common ground.
Newsweek is committed to challenging conventional wisdom and finding connections in the search for common ground.