The death of Friends star Matthew Perry has led MAGA influencers to push conspiracy theories, without providing evidence, that the COVID-19 vaccine was possibly to blame for his passing.
Perry, who was 54, best known for his role as Chandler Bing on the popular NBC series, was found unresponsive at his Los Angeles home according to TMZ and the Los Angeles Times. Authorities gave no cause of death for Perry, although foul play is not suspected.
When Perry's death was announced, several MAGA influencers and right-wing vaccine skeptics blamed the COVID-19 inoculation as being somehow involved, despite no cause of death having been released.
Vaccine skeptics referred to Perry's previous endorsements of vaccines during the COVID-19 pandemic, including a May 24 post on X, formerly Twitter where he promoted a T-shirt that paraphrased a popular line used by Perry's character Bing: "Could I be any more vaccinated."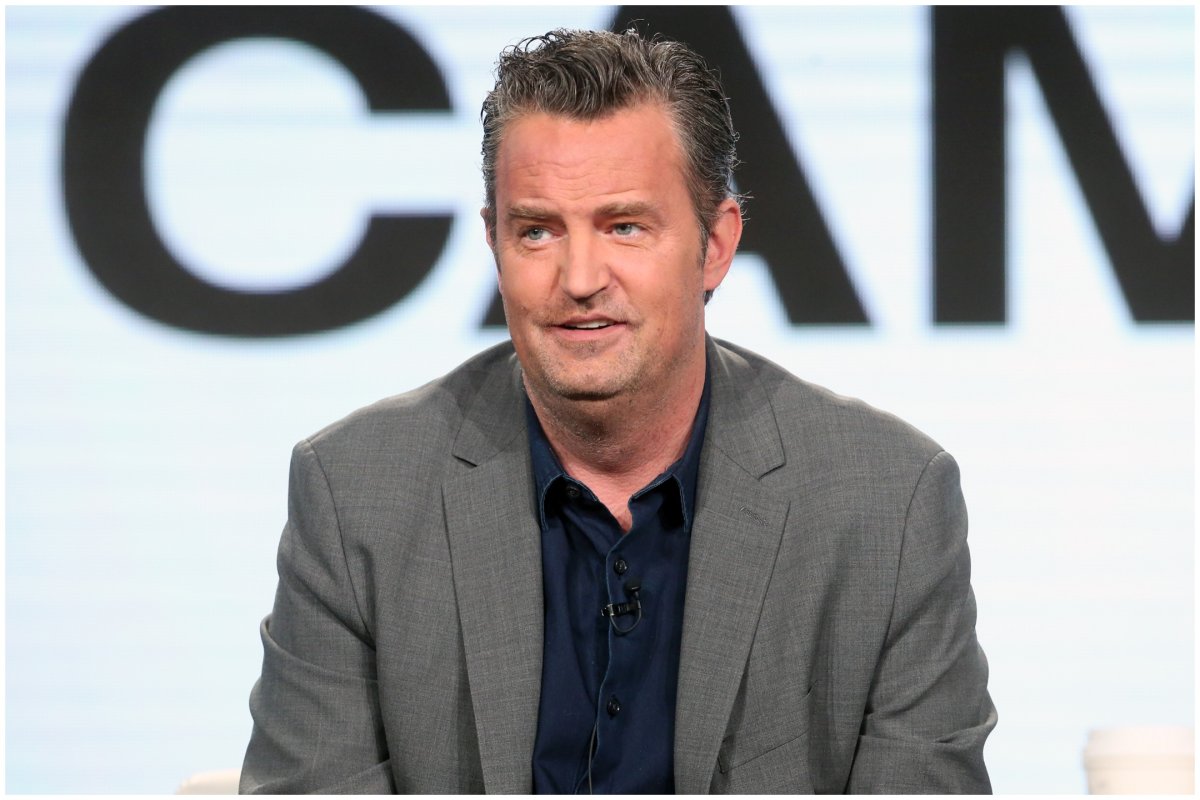 Kandiss Taylor, a 2022 Georgia Republican gubernatorial primary candidate, said on X, formerly Twitter: "Not a conspiracy when it is truth. Correlation doesn't lie. That's what all research does to find significance. Stop being offended and get on your knees and pray for healing. Find Jesus. He paid for all sickness. Healing is in him."
Taylor previously shared conspiracy theories that GOP leaders are secretly communists and that Democrat lawmakers are satanic pedophiles, according to The New Republic.
"Matthew Perry is dead at 54. Sounds like he drowned in the Jacuzzi. Wonder if it's COVID 'vaccine' related. He often talked about how he was proud to be extremely vaccinated," said far-right political activist Laura Loomer, who unsuccessfully ran to represent Florida's 21st Congressional District in 2020.
Robby Starbuck, a former Republican candidate for Tennessee's 5th Congressional District, said on X: "Matthew Perry has died at age 54. The call was for a suspected cardiac arrest.
"While anything is possible, many will point out that Matthew was a big supporter of the COVID vaccines and even sold shirts saying, 'Could I be any more vaccinated?' So I think it's fair to ask that it be investigated as a potential cause of any cardiac issues. Regardless of the cause, it's a tragedy. He brought joy to so many with his work and I pray God surrounds his loved ones with peace. Gone way too soon."
"Do you believe Matthew Perry died from heart issues in his Jacuzzi that were caused by him getting so many COVID vaccines? He once promoted a shirt saying, 'Could I be any more vaccinated?' RIP Matthew Perry," said Matt Wallace in a tweet to his more than 1.3 million followers. Wallace has shared information on X in the past that has proven to not be correct.
Newsweek has contacted representatives of Perry for comment via email.
Vaccine skeptics have previously shared unfounded claims that the COVID-19 shot was possibly an explanation behind numerous deaths, including Texas rapper Big Pokey.
As of May 10, 2023, 270,227,181 people in the U.S. received at least one dose of the vaccine, which accounts for 81.4 percent of the population.
The Food and Drug Administration requires healthcare providers to report deaths after COVID-19 vaccinations to the Vaccine Adverse Event Reporting System (VAERS).
Between December 2020 and March 2023, VAERS received 19,496 preliminary reports of death, which works out to be 0.0029 percent of people who have had the vaccine.
The Centers for Disease Control and Prevention has said "people receiving COVID-19 vaccines are less likely to die from COVID-19 and its complications and are at no greater risk of death from non-COVID causes than unvaccinated people."
During his life, Perry struggled with addiction to alcohol and opioids and addressed them in his 2022 autobiography Friends, Lovers, and the Big Terrible Thing: A Memoir.
Friends ran for 10 seasons between 1994 and 2004 and Perry was part of a reunion special in 2021.
He also starred as Associate White House Counsel Joe Quincy in The West Wing and the TNT feature The Ron Clark Story, both of which earned him Emmy nominations.
Uncommon Knowledge
Newsweek is committed to challenging conventional wisdom and finding connections in the search for common ground.
Newsweek is committed to challenging conventional wisdom and finding connections in the search for common ground.