Dense crowds of protesters gathered on streets around the world Saturday to support Palestinians and call for an Israeli ceasefire in the Gaza Strip as the conflict enters its fourth week.
In London, demonstrators holding Palestinian flags and signs demanding a cease-fire took over the Golden Jubilee Bridge on Saturday near the British Parliament complex.
Rallies also sprung up in Manchester, Glasgow, Belfast and elsewhere, the BBC reported.
Police estimated around 100,000 people had joined the London march, according to Sky News.
People in the Gaza Strip are facing almost a complete blackout as Israel ramped up airstrikes in recent days. Food, water and other critical humanitarian supplies are in short supply, with the only border crossing controlled by neighboring Egypt, the Rafah crossing, still preventing civilians from fleeing.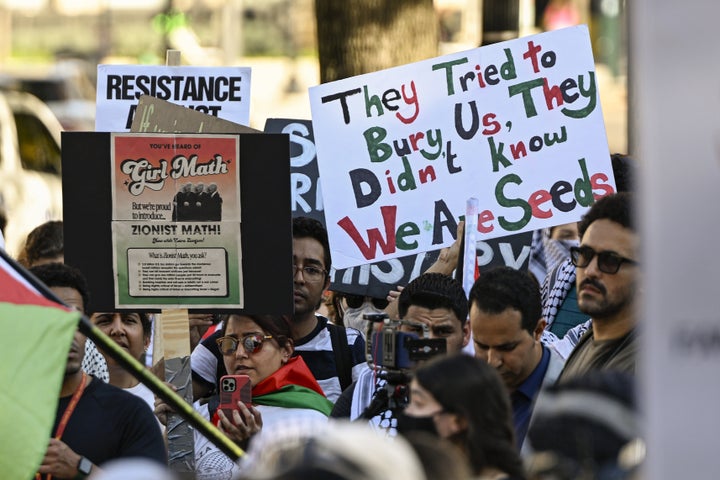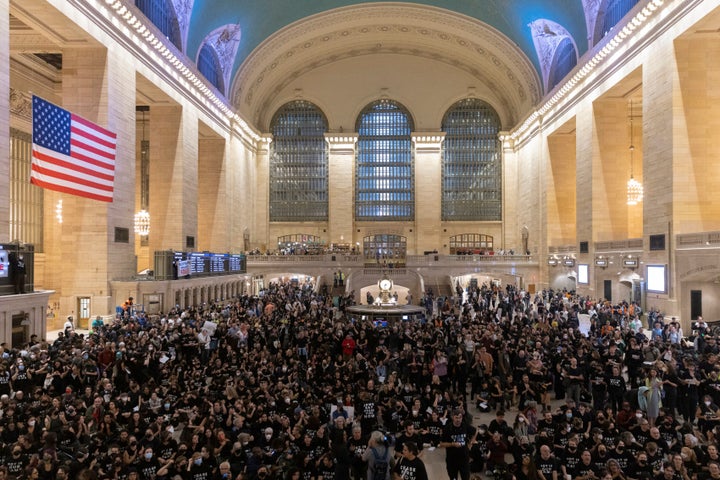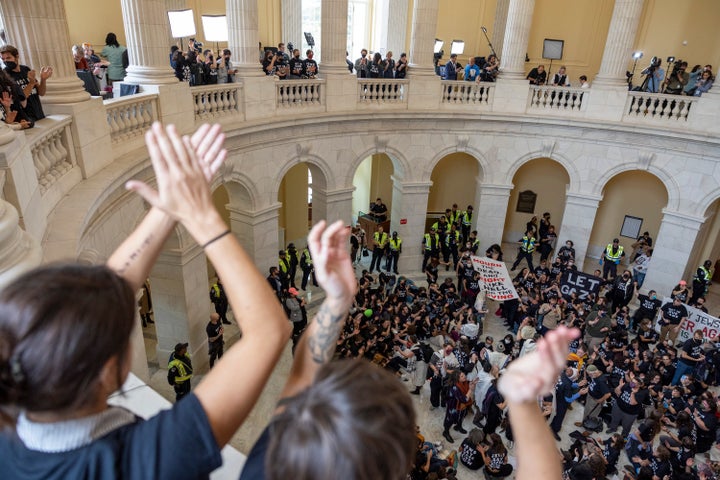 On Saturday, the demonstrations moved to Brooklyn. Hundreds of people could be seen marching toward the Barclays Center, where some of the city's largest Black Lives Matter protests took place in the summer of 2020.
A protest in Washington, D.C., filled streets with pro-Palestinian flags and slogans near Capitol Hill. Across the country, a rally in San Francisco took over the city's iconic downtown.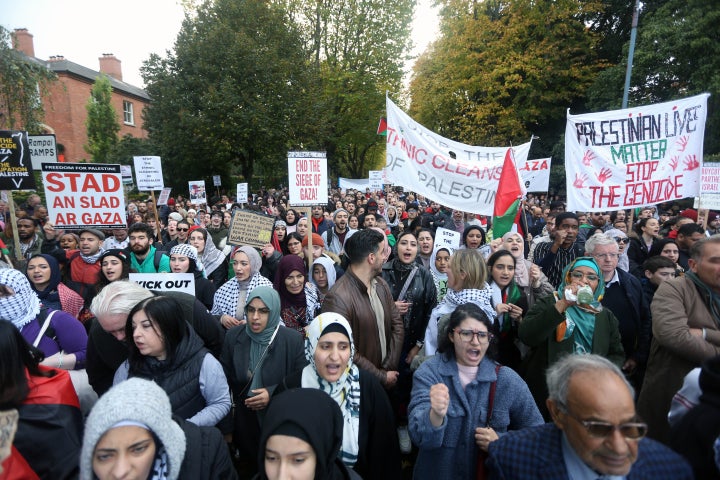 After some 25,000 marched in downtown Chicago last weekend, organizers there expected even more to show up Saturday, reported local news affiliate FOX 32.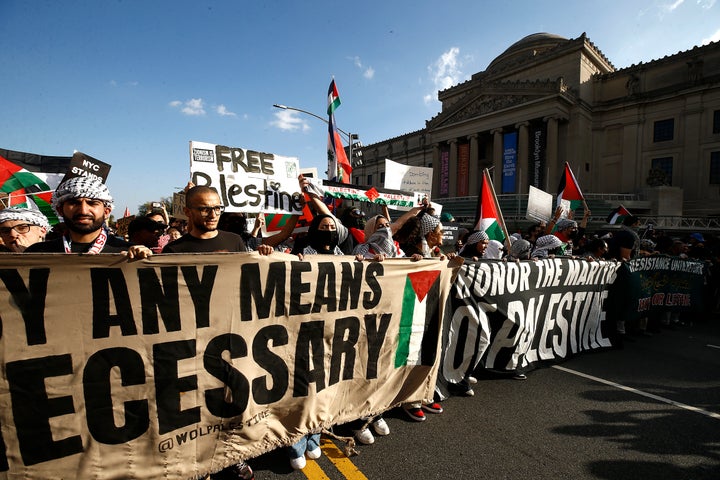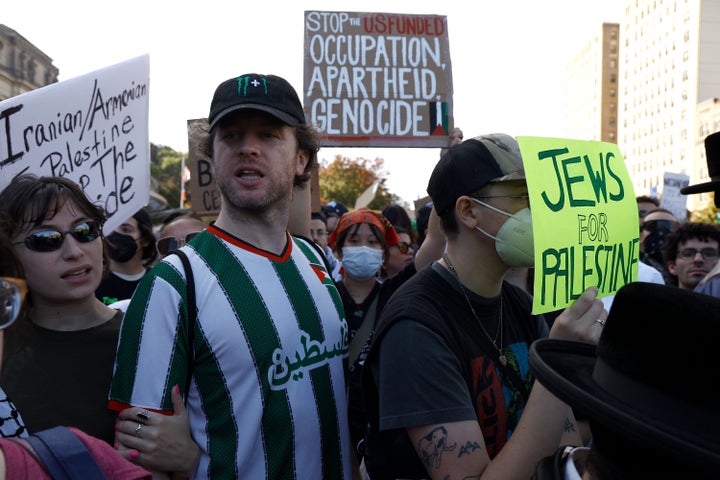 Ireland saw thousands of protesters march across Dublin and other cities, Irish media said.
Protesters defied a ban on pro-Palestinian demonstrations in Paris, where French media reported that thousands showed their support, many with signs reading, "STOP GENOCIDE" in English.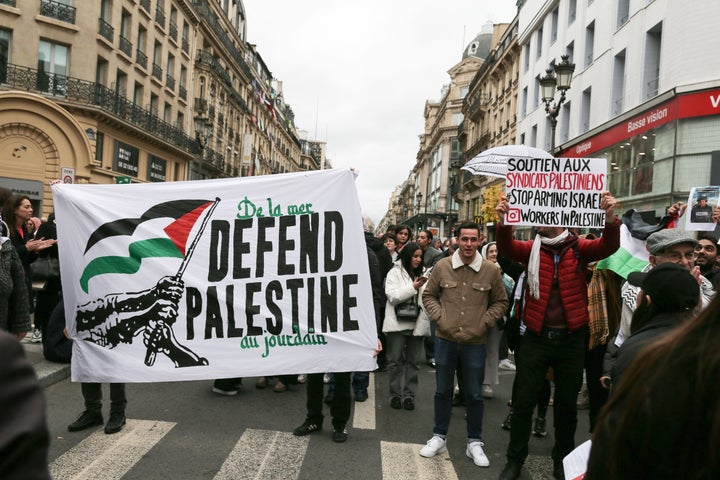 Israeli officials announced Saturday that its offensive against the Gaza Strip would be ramping up even further in coming days.