Steve Bannon, the far-right political activist and former White House chief strategist to Donald Trump, issued a warning to Congress on Saturday as lawmakers resume discussions on a government funding bill.
The country narrowly avoided a government shutdown last month, after former House Speaker Kevin McCarthy put forward a temporary stopgap bill to keep the federal government funded until mid-November. This came after weeks of intra-party conflict, with the further-right flank of the House GOP demanding major spending cuts in exchange for their support.
McCarthy's decision to delay a long-term funding bill and work with Democrats to avert a shutdown ultimately led to his ousting from office, with MAGA-aligned Representative Matt Gaetz of Florida responding to the move with a motion to vacate the office of speaker, which was successful on October 3. In the ensuing weeks, successive candidates for speaker, including Representatives Steve Scalise and Jim Jordan, failed to muster enough votes on the House floor. On Wednesday, Representative Mike Johnson of Louisiana, a lawmaker noted for his hardline conservative stances and for his aid in contesting the 2020 election, was elected to the speakership with unanimous House GOP support.
Now, both chambers of Congress are forging ahead with negotiations on a continuing resolution to fund the federal government, having lost precious time due to the speakership chaos. Taking to his official Gettr account on Saturday, Bannon issued a stern warning to congressional Republicans, imploring them to reject compromise and to shut the government down.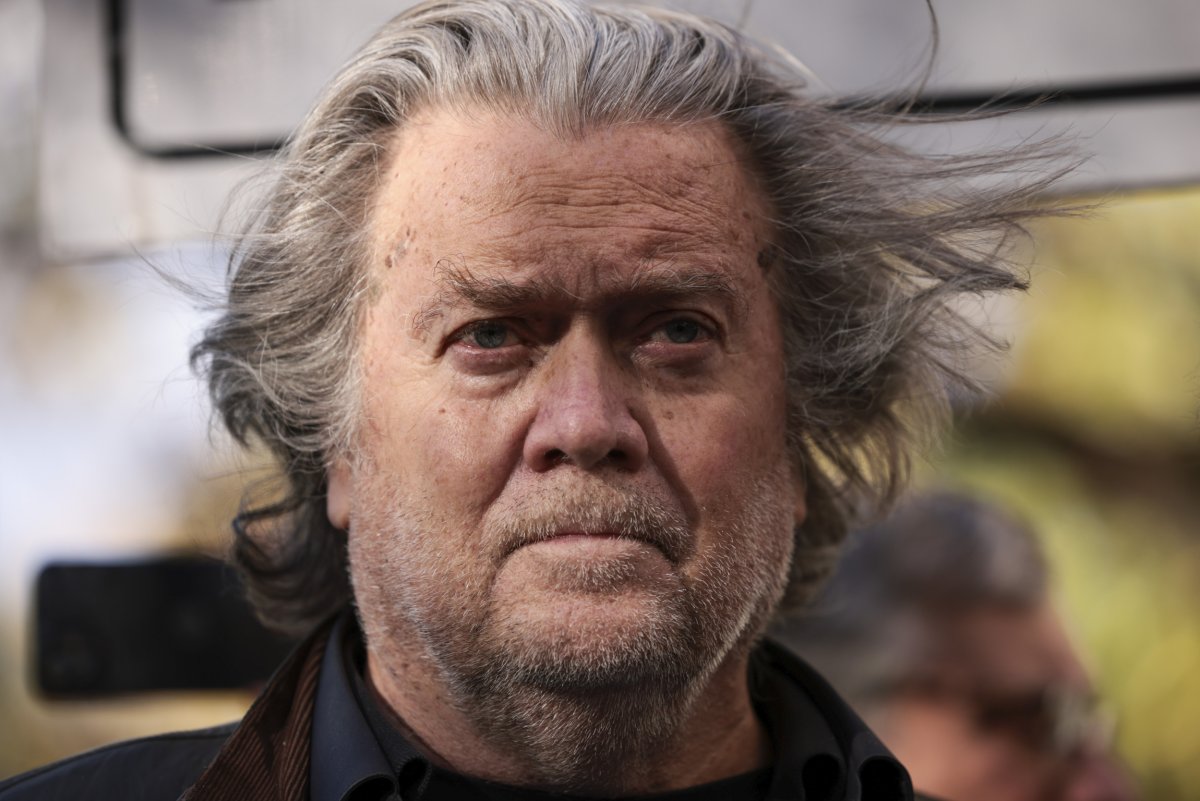 "Warning to House : NO CR [continuing resolution]…" Bannon wrote. "SHUT IT ALL DOWN !!!"
Amidst the recent furor over government funding, Bannon has frequently advocated for letting the government shut down, as noted in a New York Times report from earlier this month, arguing that such a thing was needed to bring about greater change in Washington, D.C. Bannon was also reportedly in discussions with Gaetz over potential plans to orchestrate McCarthy's ouster, according to the newspaper.
Bannon's Gettr post also included a link to an article from The Messenger about resuming government funding negotiations, which reported that both the House and the Senate were "lacking any strategy or urgency" in working towards a funding resolution, with only three weeks left until the next deadline. Furthermore, the outlet suggested that the situation might need to be resolved with another temporary funding agreement.
Speaking with Fox News on Thursday, Johnson said that ideas for a funding bill are being worked on, but did not discuss much in detail.
"We're working through this with the ideas and trying to ensure that if another stopgap measure is required that we do it with certain conditions," he said. "And I think there will be conditions that the American people can live with, and the consensus that we can build around here in the House."
Newsweek reached out to Johnson's office via email for comment. Newsweek also reached out to Bannon via email for further comment.
Uncommon Knowledge
Newsweek is committed to challenging conventional wisdom and finding connections in the search for common ground.
Newsweek is committed to challenging conventional wisdom and finding connections in the search for common ground.