A member of former President Donald Trump's "inner circle" suddenly canceled their testimony in his Colorado ballot disqualification trial on Monday.
The former president is facing a lawsuit challenging his candidacy in the Centennial State over charges of his involvement in the January 6, 2021, attack on the U.S. Capitol, when a mob of his supporters violently protested the 2020 election results in a failed effort to block Congress from certifying President Joe Biden's Electoral College victory.
Citizens for Responsibility and Ethics in Washington (CREW), the plaintiff in the case, argues that Trump motivated January 6 participants with his election fraud claims, violating Section 3 of the 14th Amendment. This bars any individual from holding federal or state office who has "engaged in insurrection or rebellion against the same, or given aid or comfort to the enemies thereof."
Trump has repeatedly denied any wrongdoing related to the Capitol attack, pleading not guilty in federal and Georgia criminal cases involving election interference attempts. The former president has said that the criminal indictments filed against him are politically motivated "witch hunts."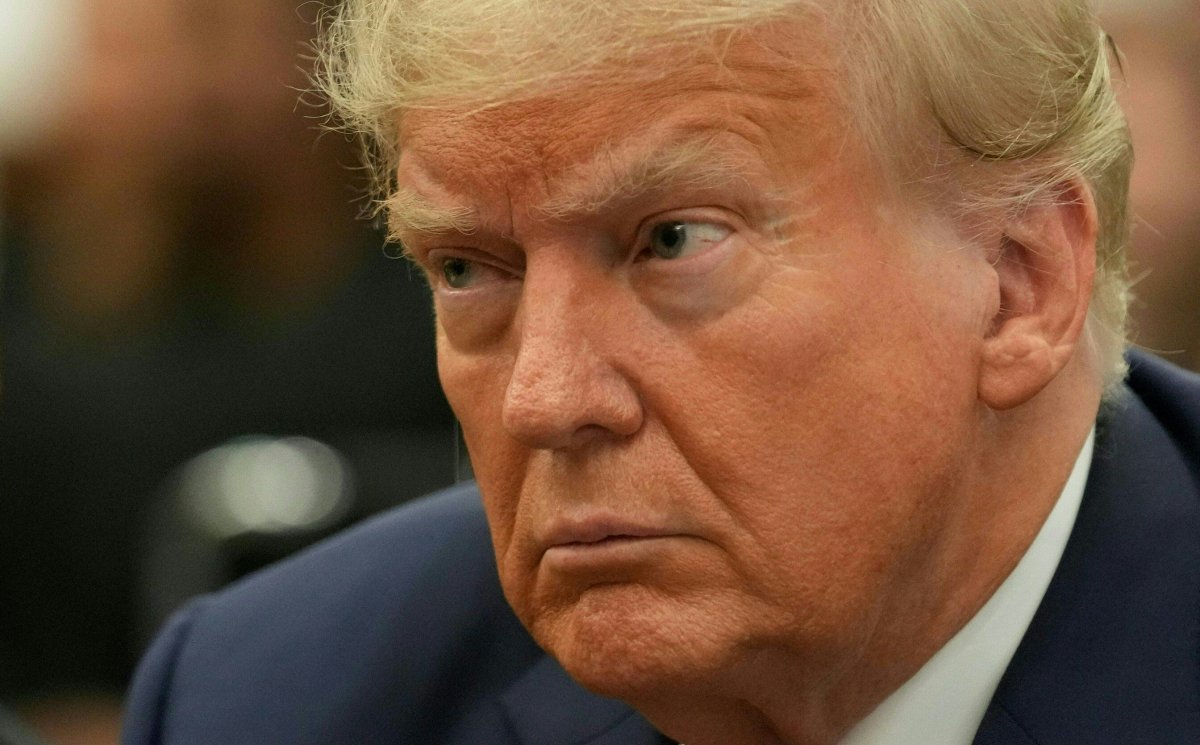 His trial kicked off Monday morning, but two former members of the Trump administration expected to testify did not do so, according to Roger Parloff, senior editor at Lawfare, who monitored the trial.
One has been described as a "member of his inner circle," though their identity remains unknown.
"Two of petitioners' planned witnesses–trump adm officials including one described as "member of his inner circle"–abruptly cancelled at some point either over the weekend or just before," Parloff wrote in a post to X, formerly Twitter.
Trump's attorneys last week filed a motion aimed at blocking this individual's testimony in the trial. The testimony was called upon by CREW, which has argued that the request was "premature" and that the evidence would be "admissible" to the case.
The witness "regularly interacted" with Trump, his West Wing staff and his campaign, petitioners wrote in a court filing urging the individual's testimony. The witness was expected to testify about their "observations of Trump's communication with his supporters."
"As a member of Trump's inner circle, [redacted] witnessed Trump discuss the effect of his violent, extreme rhetoric on his supporters and disregard warnings about the potential for violence by his supporters," the petitioners wrote.
Newsweek reached out to Trump's campaign for comment via email on Monday.
During the first day of the trial, Trump was handed a loss after Judge Sarah Wallace declined to recuse herself over an alleged donation to a pro-Democratic Party organization.
Attorney Eric Olson, who represented the plaintiffs, argued on Monday that Trump "summoned and organized" the January 6 "mob," while Trump attorney Scott Gessler described the lawsuit as "anti-democratic." Trump's legal team has said the former president was exercising his First Amendment right to freedom of speech by saying the election was stolen via widespread voter fraud, a claim that has gone unproven.
Colorado's case is the first of two challenges to Trump's candidacy ahead of the 2024 election. Minnesota's Supreme Court is also set to hear oral arguments in a separate ballot disqualification case.
Uncommon Knowledge
Newsweek is committed to challenging conventional wisdom and finding connections in the search for common ground.
Newsweek is committed to challenging conventional wisdom and finding connections in the search for common ground.