President Joe Biden has tackled hecklers both outside and inside of Congress during his presidency.
During his 2023 State of the Union address, the president tangled with Republican lawmakers who had been heckling his speech.
A clip shared recently on social media was purported to show a more caustic exchange however, with a crowd seemingly joining in expletive-laden chants denouncing the president.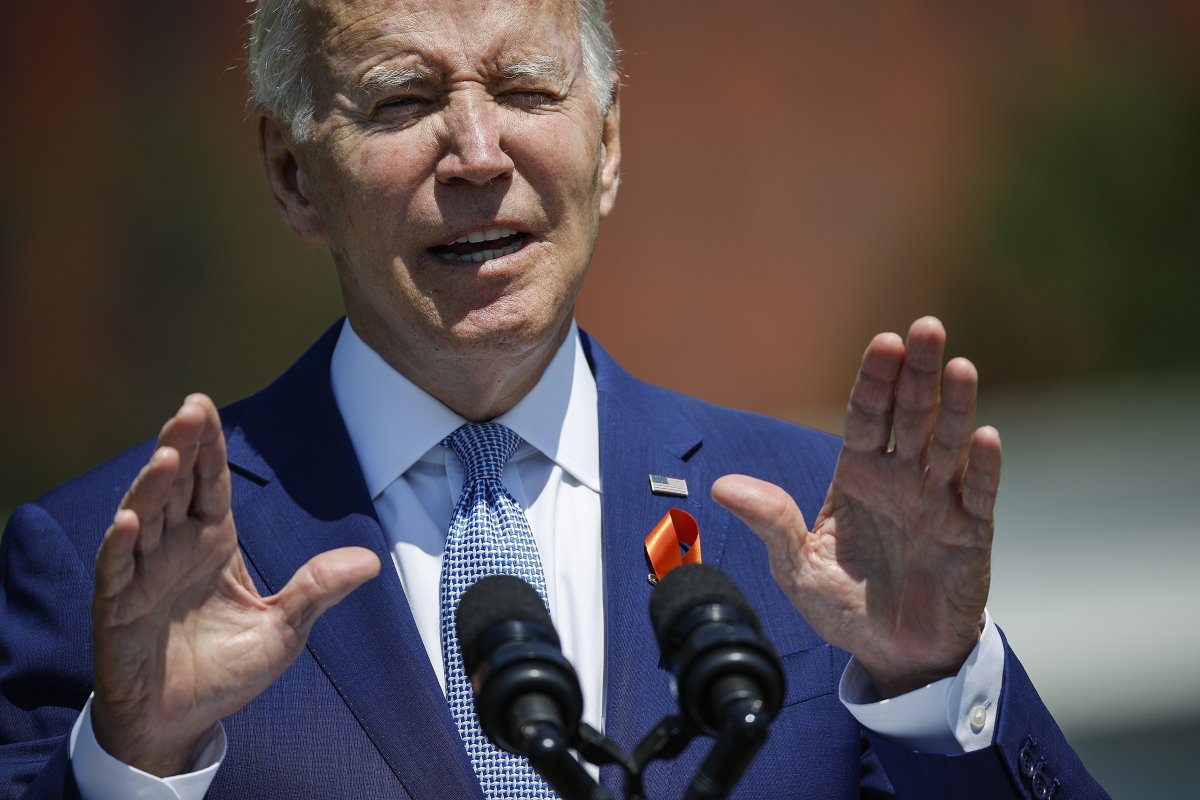 The Claim
A video clip on X, formerly Twitter, was reposted by conservative commentator Gunther Eagleman on October 28, 2023. The post, which has since been viewed about 1.9 million times, included Eagleman's comment "'F*** Joe Biden.'" In the clip, a crowd chanting "F*** Joe Biden" can apparently be heard interrupting the president during a speech.
The Facts
While Joe Biden was interrupted during the speech seen in the video, it was not with the chants heard in the background.
The recording is from a press conference held on July 11, 2022, at the White House, commemorating the Safer Communities Act, a gun safety reform bill passed in June 2022 spurred by the elementary school shooting in Uvalde, Texas.
During his speech, President Biden was interrupted by Manuel Oliver, the father of Joaquin "Guac" Oliver, one of 17 people killed inside Marjory Stoneman Douglas High School in Parkland, Florida, on February 14, 2018.
Oliver can be heard saying: "You have to do more than that" and "You have to open an office in the White House. Name a director." Oliver made other inaudible remarks, drawing applause from some sections of the crowd.
Oliver appears in the footage recorded by C-SPAN—he was later escorted out of the event. In an interview with ABC News, Oliver said "It was the right moment to tell the president what I was asking for."
Biden's initial reaction was to tell Oliver to "Sit down, you'll hear what I have to say" and "Let me finish my comment." As Oliver was approached by event staff, Biden added "Let him talk, let him talk" before continuing his speech.
It is not the first time a similar chant has been edited into footage of the president. In May, the same heckle and a chorus of booing were added to a video of Biden visiting his granddaughter's graduation ceremony.
Another version was added to footage of Barack Obama speaking in Michigan in October 2022, ahead of the midterms.
Biden has not evaded the chant entirely. In September 2022, Biden's primetime address at the Independence National Historical Park in Philadelphia was interrupted by the same shouts, as footage from C-SPAN shows.
The president addressed the shouting directly, saying: "Look, our democracy is imperfect. It always has been."
"Notwithstanding those folks you hear on the other side there. They're entitled to be outrageous, this is a democracy. Good manners is nothing they've ever suffered from."
The Ruling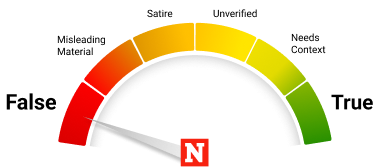 False.
The video clip of Joe Biden being interrupted by an explicit protest chant is not genuine.
It's an edit of a press conference he gave in July 2022, marking the passage of gun safety legislation. He was interrupted by the parent of a gun violence victim who did not say "F*** Joe Biden."
FACT CHECK BY Newsweek's Fact Check team
Uncommon Knowledge
Newsweek is committed to challenging conventional wisdom and finding connections in the search for common ground.
Newsweek is committed to challenging conventional wisdom and finding connections in the search for common ground.