Don't settle for just gifting a nice bottle of wine to your family member, friend or coworker who loves vino. Instead, surprise them with a Christmas gift they'll truly appreciate. 
The shopping experts at CBS Essentials have curated a list of the best gift ideas for wine lovers this Christmas in 2023. These wine-centric gifts will allow your recipient to explore new wines, enjoy their favorite bottles, and keep their preferred whites, rosés and more perfectly chilled.
No matter if you're holiday shopping for mom, dad, your wife, your husband or looking for a gift at a great price point, you'll find the perfect gift idea for the wine lover in your life right here.
For the wine explorer: Maker 12 days of canned wine Advent calendar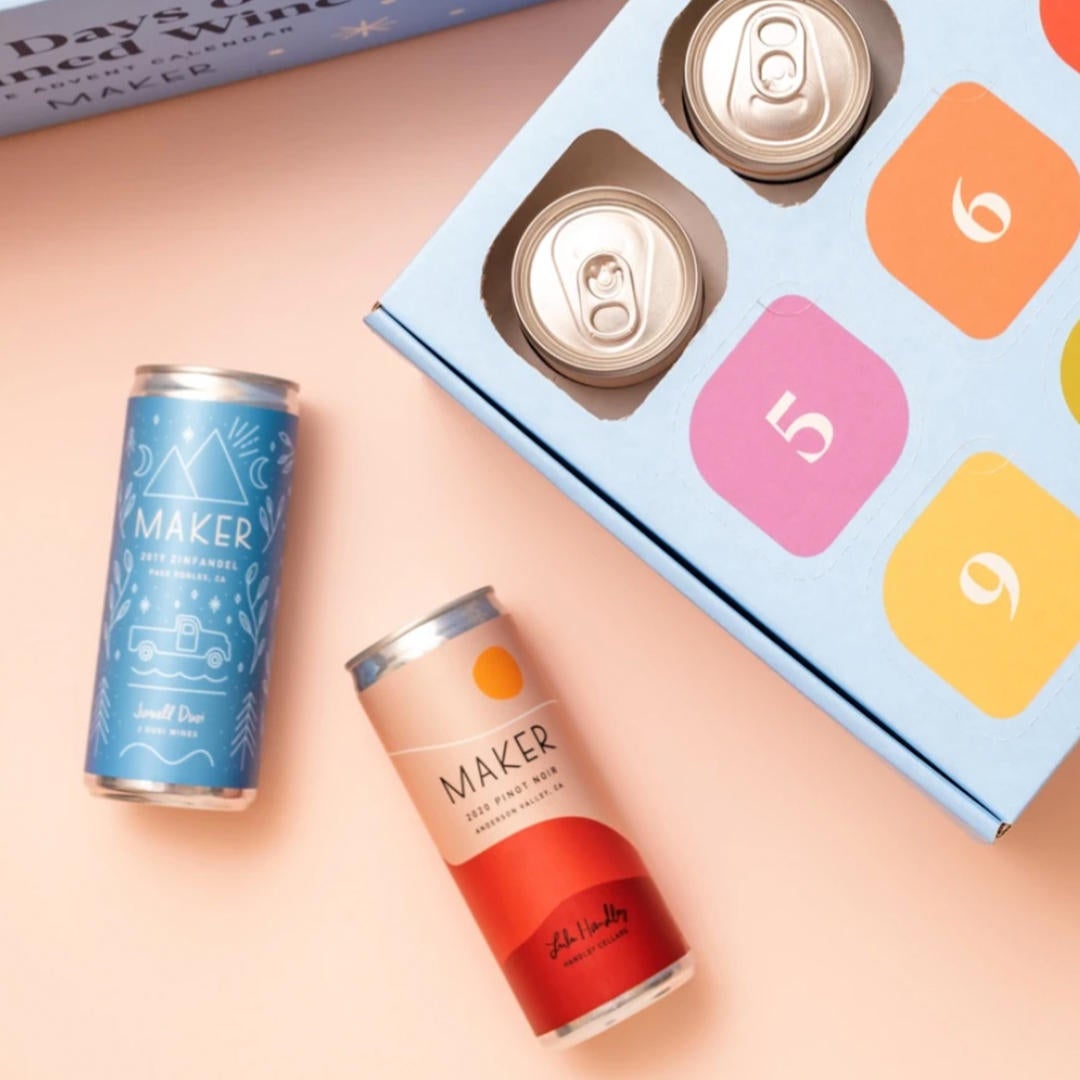 On the first day of Christmas, my true love gave to me, this Maker 12 days of canned wine Advent calendar, how sweet! While many Advent calendars have 25 days of trinkets, this one offers 12 cans of wine (equivalent to four bottles), which is really all you need to get into the holiday spirit. 
Each box includes cans from award-winning, small wine producers. You'll also receive a guide linking to complimentary tasting videos to accompany each wine. You can pre-order this 12-day Advent calendar now for $20 off. Your calendar will ship the first week of November.
You must be 21 and older to buy this.
---
For the person who always adds ice cubes: 3-in-1 wine bottle cooler stick

This all-in-one wine accessory combines a chiller, filter and pourer, ensuring you can enjoy a perfectly chilled glass of wine at the ideal temperature. The stainless-steel chiller rod rapidly cools your wine without diluting its flavor like ice would. With a drip-free pouring spout, you won't have to worry about spills. It even includes an extra rubber stopper to preserve the freshness of your wine. 
To use, just place the chiller stick in the freezer for a minimum of two hours, open your wine to let it aerate, and then pour. The stick keeps your wine chilled for up to an hour.
"Great product," an Amazon customer says. "I gifted this to my sister in law for Christmas and we have used it numerous times already. Awesome for parties."
---
For someone who needs to chill anywhere: Huski wine chiller
The Huski wine cooler eliminates the hassle of keeping wine chilled. Say goodbye to ice and countless trips to the fridge. Huski keeps your wine perfectly chilled wherever you are, making it the ultimate portable wine accessory. It's shelf-ready, so all you need to do is take a cold bottle, place it in your Huski, tighten the lid and you're ready to enjoy. 
Crafted with double-walled, vacuum-insulated stainless steel, this product offers style, quality and exceptional performance. Internal copper plating enhances thermal efficiency, and the stay-dry design ensures no condensation, keeping your hands and tables dry.
Keeps wine chilled for up to six hours. Choose from seven colors.
---
For the wine drinker who loves a pop of color: Estelle stemware wine glasses
Give the gift of gorgeous stemware. This set of two wine glasses is available in a wide array of fun, candy-colored hues that will make a statement on your dining table and while it's held in your hand. 
Each piece can hold up to 16.5 ounces of wine. These gorgeous glasses were hand-blown with colored glass made by artisans in Poland. 
You can also find them in a set of six, or as a set of stemless glasses. 
---
For the wine beginner: Firstleaf Wine Club subscription
If your loved one enjoys wine but wants to expand their knowledge and palate, consider gifting them a subscription to the Firstleaf Wine Club. The recipient can begin by taking a fun quiz that gauges their preferences for different flavors and their knowledge of various wine varietals. Based on their responses, they will receive a personalized selection of six unique wines. These wines come with tasting and pairing cards to enhance their wine experience.
Not a fan of a certain bottle? Firstleaf will credit you for the price of the bottle if you don't like a wine the brand selects for you.
---
For the natural wine fan: Unrooted Wine Club
Help your gift recipient discover sommelier curated small-batch natural wines with Unrooted Wine Club. Each month the brand's founder curates four of his favorite bottles from regions and varietals across the world. The themed shipments promise to take you along the journey with wine education and food pairings that will blow your mind.
Your giftee will get to explore natural reds, whites, oranges, carbonics and biodynamics, a selection far beyond than anything they'd find at the grocery store. 
---
For the person who likes to savor their bottle: Coravin pivot wine preservation system
Enjoy your favorite red or white wine over several weeks with the Coravin Pivot wine preservation system. After opening your bottle, simply insert the Coravin stopper and wine tube. The 100% food-grade argon gas capsules take the place of poured wine to maintain the freshness of your wine for an extended period. 
This kit includes the Pivot system, one argon gas capsule, two bottle stoppers and a bottle sleeve, providing everything you need for preserving your wine.
"I'm very particular about saving wine," an Amazon customer says. "If it's not finished the day it was opened, I don't like the taste at all. This was shocking to me, the wine was smooth and fresh. I love it!"
---
For the wine lover who's trying to cut back: Apothekary Stop Your Wine-ing 
If you love capping off a long day with a glass of red but your body doesn't seem to love you for it, we've found a great alternative. This herbal formula doesn't have the sugar or alcohol that a glass of wine does, but it's designed to give you the same relaxing buzz and stress benefits. 
It's made with relaxation-promoting motherwort and jujube date, plus antioxidant-rich acai and aronia berries that may help nourish the body and boost the immune system. 
"This is a great replacement for wine. I wanted to reduce calories and I was pleasantly surprised," an Apothekary customer who rated the blend five stars says.
---
Related content from CBS Essentials