The Biden administration's move to provide incentives to help convert commercial real estate properties to residential housing could revive city spaces that have struggled to get back to their pre-COVID levels of economic activities, a real estate expert told Newsweek.
As the pandemic disrupted the culture of work and forced people to work from home, it left office spaces across America empty. Three years later, the American office is still struggling to return to its pre-pandemic occupancy rates as workers prefer to—at the very least—spend only a part of their workweek in-person at company bases.
On average, workers go to the office only 3.5 days a week, about a third less than before the pandemic, the White House pointed out last week citing a McKinsey study. Office vacancies are now at 30-year highs.
The decline in people going into work has hurt businesses near offices who depend on those workers to patronize restaurants, retailers and grocery stores, according to McKinsey.
"The office market is going to have a higher level of vacancy for the long term than it historically has and I think the federal government is trying to do what they can to spur redevelopment of buildings that don't have a viable path forward as an office anymore," Julie Whelan, head of market insights at commercial real estate firm CBRE, told Newsweek.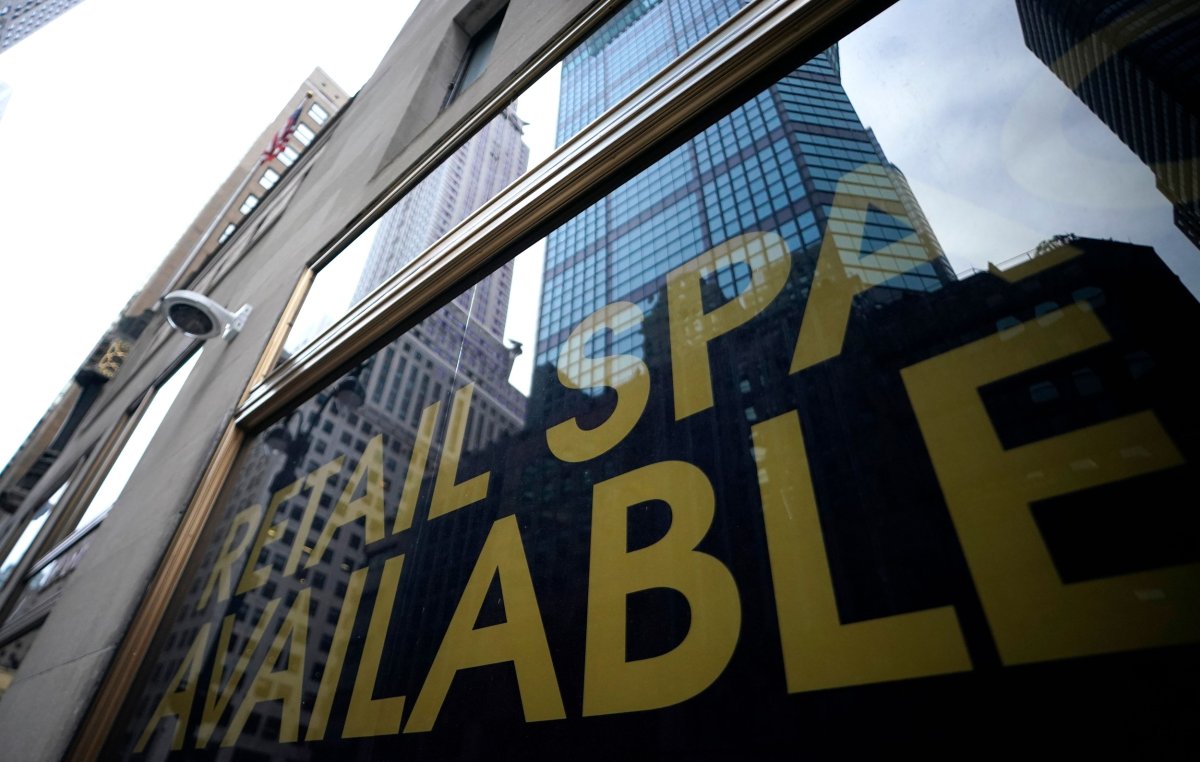 The Biden administration will help accelerate efforts to convert unoccupied office spaces to homes through cheap loans, tax credits and redirection of funds dedicated toward affordable housing for conversion projects. Together, it could unlock billions of dollars to turn empty offices into affordable homes, the White House said.
The effort could help solve the challenge that vacant offices left in the market, Whelan told Newsweek.
"When done right, it will actually achieve more vibrancy to cities going forward, which is something that's needed to attract both young and older people to live in cities," she said in an interview.
Office-to-residential building conversions are not new, Whelan pointed out. Since 2016, there have been at least 45 such projects a year. This year, it has ticked up to 100 a year, Whelan said, which is still only about 1.4 percent of total office inventory.
"It's a very small amount that is under conversion," she said.
Whelan said Cleveland, Ohio, can be a model for such projects, where after the financial crisis of 2008, managed to convert 10 percent of its empty office buildings into homes.
"They saw that there was a need to reinvent their city and they have been taking bites at this apple. So I think that the lesson learned from that is that it takes time to build momentum in this space," Whelan said.
Complexities Abound
The White House has acknowledged that there are physical and financial complexities to turn buildings from offices into homes.
"Office vacancies are not uniformly distributed across building age, size, quality, or geography, and vacancy statistics reflect unoccupied square footage, despite the buildings housing many tenants, each with their own lease terms," the White House said.
Yet, there are opportunities and 15 percent of commercial district offices in more than 100 cities across the country could be turned into homes. They present a chance to add more than 170,000 units, or about "half of 2022's yield of units in multifamily buildings."
Mortgage rates, which have hovered near or at 8 percent, are at their highest since the turn of the century and have made owning a home unaffordable for many Americans. Plus, a low supply of houses pushed up prices as demand for homes still remains significant.
The Biden administration is hoping that by supporting the move toward conversion, it can help add more available homes for prospective buyers.
For building owners, how the conversion underwriting is structured will shape how viable property can be for affordable housing, Whelan said.
"You might have an owner that is in a specific refinancing challenge and knows that their building doesn't have a viable path forward as an office and isn't willing to put the capital into it to either make it a better office or to redevelop it themselves," she said. "In those cases, you may have a new developer that can come in and really get bargain- basement pricing for that. But those are going to be very situational."
What is clear is that the 40-hour, five-day-per-week culture has been changed forever and office-to-home conversions offer cities a chance to retain the economic vibrancy that came with the throngs of people who occupied those spaces prior to the pandemic.
"We have the opportunity with these conversions, not just conversions of buildings to residential, but also all of the ancillary spaces and places that come along with having more people live in a certain area," Whelan said. "The buildings that are left as office space in these markets, that end up reinventing themselves and redefining themselves, will ultimately be a stronger product in the future once these conversions have taken place."
Uncommon Knowledge
Newsweek is committed to challenging conventional wisdom and finding connections in the search for common ground.
Newsweek is committed to challenging conventional wisdom and finding connections in the search for common ground.