A daughter's wish to wear her late mother's wedding dress at her own marriage ceremony has put her into conflict with her father, as both seek to honor the mother's memory in different ways.
In a viral post uploaded to Reddit's Am I The *******, which can be seen here, user Potential-Junket-193 explained his wife died two years ago and that when she got married she weighed only 115 pounds and that her wedding dress size reflected this.
"Now my daughter wants to wear the dress and I told her it wouldn't be a good idea since she won't be able to squeeze into it," the Reddit user said.
"She told me she can just up the size of it and I told her I would think about it. I looked into it and they basically cut the dress up to size it up.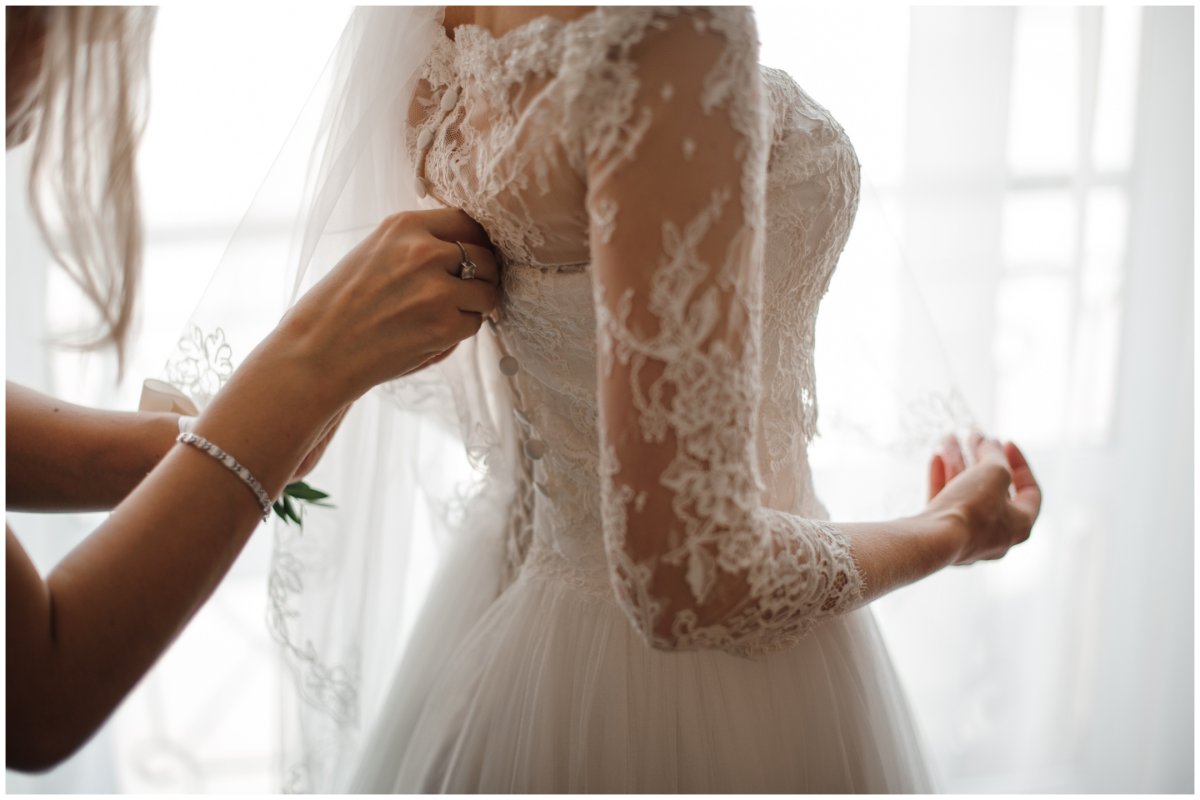 "I informed her, no, she can't wear the dress since they would be cutting it up. This resulted in a huge argument about me gatekeeping my wife's things. I told her no again, and that she can wear some of her jewelry. She hung up. She clearly thinks I am a jerk and my sons are now on me to give up the dress."
The Reddit user also explained that the mother wanted to go wedding dress shopping with her daughters ahead of their weddings and it was unlikely "she would be okay with it being cut up," if she was still alive.
Since being shared, the post has attracted an estimated 13,100 upvotes and more than 4,700 comments.
Newsweek has contacted Potential-Junket-193 for comment via Reddit.
Wedding Expert's Advice
Zoe Burke, leading wedding expert and editor of Hitched.co.uk, told Newsweek it was a "tricky situation" as the wedding dress is very highly valued by both parties.
"One side wants to preserve it, and the other wants to give it a new life," Burke added. "A wedding dress is a hugely sentimental and significant piece of clothing. There is so much attached to it, in terms of memories and meaning.
"That means it's often a popular choice for people to wear a wedding dress that belonged to another beloved person as they want those associations to be with them on their own wedding day."
"In this particular situation, I'd be looking for a compromise, as it's such a high-stakes situation, emotionally. Could the father contribute to the daughter having a replica dress made? Could some of the fabric be discreetly removed and worked into a new wedding dress, or is there a veil or similar accessory that she could use?
"Or if those options don't work, could the wedding dress be displayed at the reception in a tribute to the mother of the bride, so it's still around on the day but remains intact? When neither side can agree, it's so important, especially in a family wedding dynamic, to try and find a solution that works for everyone."
Online Reaction to Post
Many of those who commented on the post were torn and felt that both parties had valid reasons to either want to preserve or alter the wedding dress.
FlossieOnyx said: "Honestly, as a woman, I feel like this is an OK line to draw but be honest with your daughter."
Mythrilcrafter added: "If the amount of modifications that need to be made to the dress for OP's (original poster's) daughter to be able to fit the dress are as comprehensive as OP is saying, then I personally don't think it'll be as meaningful for the daughter to wear because it would basically be an Argos Paradox dress."
The comment is a reference to a philosophical question about whether an object that has had all its parts replaced remains the original item.
Crocodilezebramilk commented: "I know that you're still grieving, and losing your partner is painful, but so is losing your mother. You're not cutting up her memory because nobody can take that, your wife is still with you and your daughters. She's in the girls, she's everywhere in the house, she's ingrained in your mind and heart."
Uncommon Knowledge
Newsweek is committed to challenging conventional wisdom and finding connections in the search for common ground.
Newsweek is committed to challenging conventional wisdom and finding connections in the search for common ground.