The father-daughter relationship between Prince William and Princess Charlotte has become the subject of a new viral video, with fans praising the royals' interactions during public appearances in resurfaced footage on TikTok.
Charlotte is the second child and only daughter of the Prince and Princess of Wales. She was born in 2015, between older brother, Prince George (born 2013), and younger brother, Prince Louis (born 2018).
Though only having turned eight in May, Charlotte has already gained a loyal fanbase among royal watchers with a number of social media accounts creating dedicated content charting her public appearances.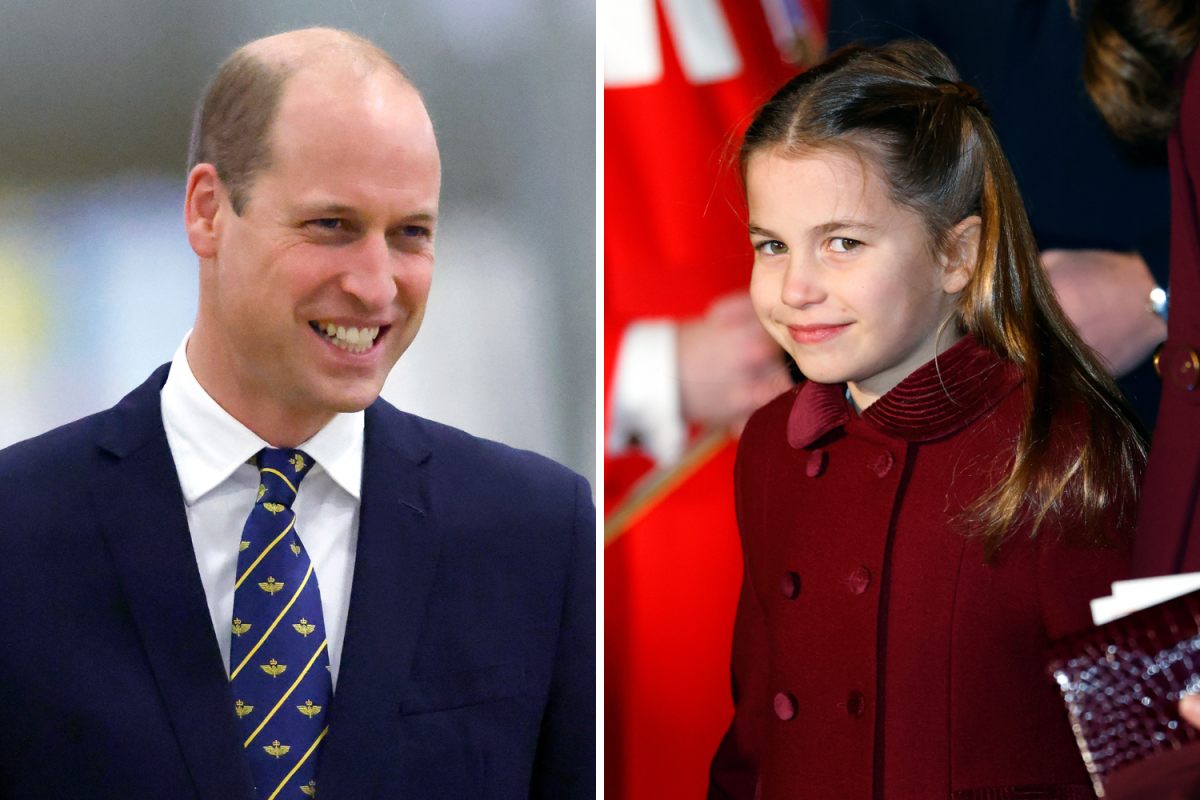 Since the death of Queen Elizabeth II in September 2022, these appearances have increased, with Charlotte accompanying her siblings to the coronation of their grandfather, King Charles III, in May 2023, as well as other state events and her first appearance at the Wimbledon tennis championships.
Uploaded to TikTok by user princess__jo, on October 27, Charlotte's shared moments with her father at similar high profile events have gone viral, being viewed over 280,000 times on the platform so far.
Captioned: "Princess Charlotte has a special bond with her father," the video includes footage captured during the late queen's Platinum Jubilee pageant in June 2022, where the princess was seen switching seats with brother, George, to be next to Prince William.
Another clip shows Charlotte seated with her father for an official photograph during her first solo public appearance with her parents at the Commonwealth Games, which were held in Birmingham in 2022.
The closing footage used in the fan-made video was taken during King Charles' first Trooping the Colour ceremony as the monarch, in June 2023. For the event, the king and members of his family were photographed on the balcony of Buckingham Palace for the traditional aerial flypast.
As the flypast took place, fans spotted an endearing moment between Charlotte and William, where the prince placed his hands on his daughter's shoulders, while she returned the gesture by holding his hands in hers.
The viral video has received in excess of 7,000 likes and numerous comments, many of which praised Charlotte and her relationship with William.
"She's a Daddy's girl! ♥️♥️," wrote one user.
"Grabbing his hands to hold is THE sweetest 💕," posted another, with a further comment reading: "Fathers and their daughters 🫶🏾."
Since their grandfather's accession to the throne, Charlotte, George and Louis have seen a number of official changes to their lives, most notably with their titles.
When Queen Elizabeth II died, her eldest son, Charles, automatically became king, with this transformation, his eldest son, William, took on the title of Duke of Cornwall.
Having already been made the Duke of Cambridge upon his marriage in 2011, William and wife, Kate, then became the Duke and Duchess of Cornwall and Cambridge.
Their children saw their titles change, with Charlotte becoming Princess Charlotte of Cornwall and Cambridge.
This title was only used for one day, because King Charles made William and Kate the new Prince and Princess of Wales on September 9, 2022.
With this title change, Charlotte and her siblings' transformed again, with the princess becoming simply: Princess Charlotte of Wales.
James Crawford-Smith is Newsweek's royal reporter, based in London. You can find him on X (formerly Twitter) at @jrcrawfordsmith and read his stories on Newsweek's The Royals Facebook page.
Do you have a question about King Charles III, William and Kate, Meghan and Harry, or their family that you would like our experienced royal correspondents to answer? Email royals@newsweek.com. We'd love to hear from you.
Uncommon Knowledge
Newsweek is committed to challenging conventional wisdom and finding connections in the search for common ground.
Newsweek is committed to challenging conventional wisdom and finding connections in the search for common ground.