A document presented during Donald Trump's business fraud trial in New York Wednesday may prove to be "hugely important" in the former president's election interference cases, according to former prosecutor Andrew Weissmann.
Trump is facing a $250 million lawsuit filed by New York Attorney General Letitia James, who has accused the former president and others related to The Trump Organization of misvaluing the company's assets for financial gain. On Wednesday, Donald Trump Jr., who's listed as a defendant in the civil case, took the witness stand to testify about his role in the family business.
During Trump Jr.'s cross-examination, prosecutors presented a document dated January 15, 2021, that showed the former president reinstating himself as trustee of the Donald J. Trump Revocable Trust, according to a report from Adam Klasfeld, correspondent for The Messenger.
Alex Woodward, senior reporter for the Independent, said the document in question stated that full control of Trump's trust would be returned to the former president on January 20, 2021, the day that he left the White House. Trump had forgone his trustee position to Trump Jr. and Allen Weisselberg, former chief financial officer of The Trump Organization, prior to taking office in January 2017.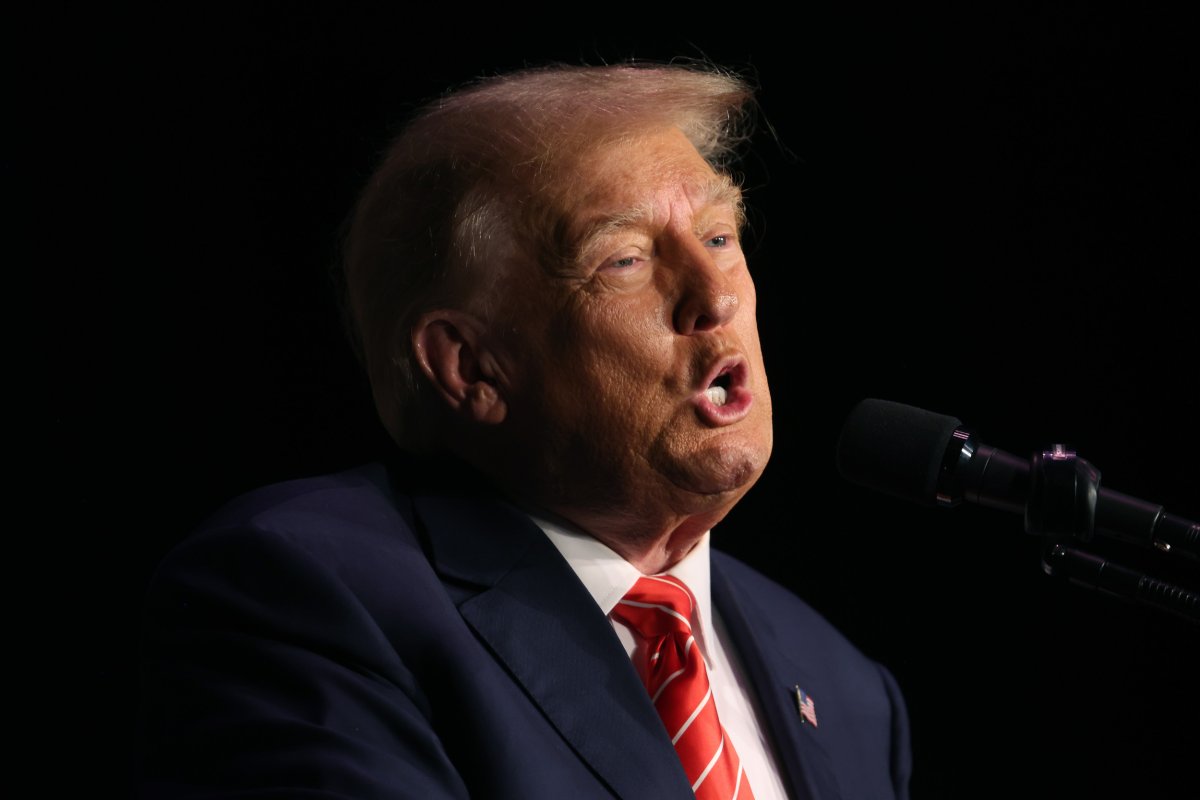 According to Weissmann, the document could be a valuable piece of evidence for Special Counsel Jack Smith, who is leading the Justice Department's investigation into whether Trump attempted to remain in the White House after knowing he lost the 2020 presidential election. The former president is also facing charges in Georgia following an investigation from Fulton County District Attorney Fani Willis, who accused Trump and 18 others of attempting to overturn the 2020 election results in the state.
"This document could be hugely important to Jack Smith and Fani Willis: it would show that Trump knew, at least as of 1/15/21, that he had not won the election and was returning to his private life & business," Weissmann, who served as lead prosecutor in Special Counsel Robert Mueller's investigation of Trump's 2016 campaign, wrote on X, formerly Twitter.
In an email to Newsweek, former federal prosecutor Neama Rahmani said that the document in question was "circumstantial evidence" that Trump knew he lost in 2020.
"Anything Trump said or did in the months after the general election can be used by Special Counsel Jack Smith and Atlanta District Attorney Fani Willis to prove Trump's knowledge that he lost, and his intent to overturn the results anyway," Rahmani told Newsweek. "Trump's own words and actions are the most damning evidence that he himself did not believe in the Big Lie."
"Of course, Trump may argue that he genuinely believed that he won up until January 6, 2021, and that he only restored himself as trustee after Mike Pence certified the electoral votes," Rahmani continued. "Or he may argue that he still believed that he could win in the courts after January 6, but he restored himself as trustee in the meantime while the legal process played out."
Trump has maintained that the 2020 presidential election—where he lost to President Joe Biden—was stolen from him due to voter fraud. No such claims have been proven, and both Smith and Willis assert in their indictments against Trump that the former president knew that claims of voter fraud were false in the weeks following the November 2020 election.
The former president has pleaded not guilty to all charges.
Newsweek reached out to Trump's press team for comment on Weissmann's assessment Wednesday.
Uncommon Knowledge
Newsweek is committed to challenging conventional wisdom and finding connections in the search for common ground.
Newsweek is committed to challenging conventional wisdom and finding connections in the search for common ground.