Iran-backed Islamist militant group Hezbollah has a far more formidable arsenal of weapons than its Gaza-based counterpart Hamas.
The ongoing Israeli-Palestinian conflict, which began with a surprise attack on Israel by Hamas on October 7, has resulted in an unprecedented death toll. As of Wednesday, local officials say that over 8,800 Palestinians and more than 1,400 Israelis have been killed, according to the Associated Press.
While the conflict is already the deadliest in the history of Israeli-Palestinian clashes, some fear that the war could expand beyond Gaza. Hezbollah, which is based beyond Israel's northern border in Lebanon, has limited its response to Israel while attempting to avoid fully entering the war.
Hezbollah leader Sayyed Hassan Nasrallah reportedly claims that over 100,000 fighters are aligned with the group—more than double the 40,000 militants who may be fighting for Hamas.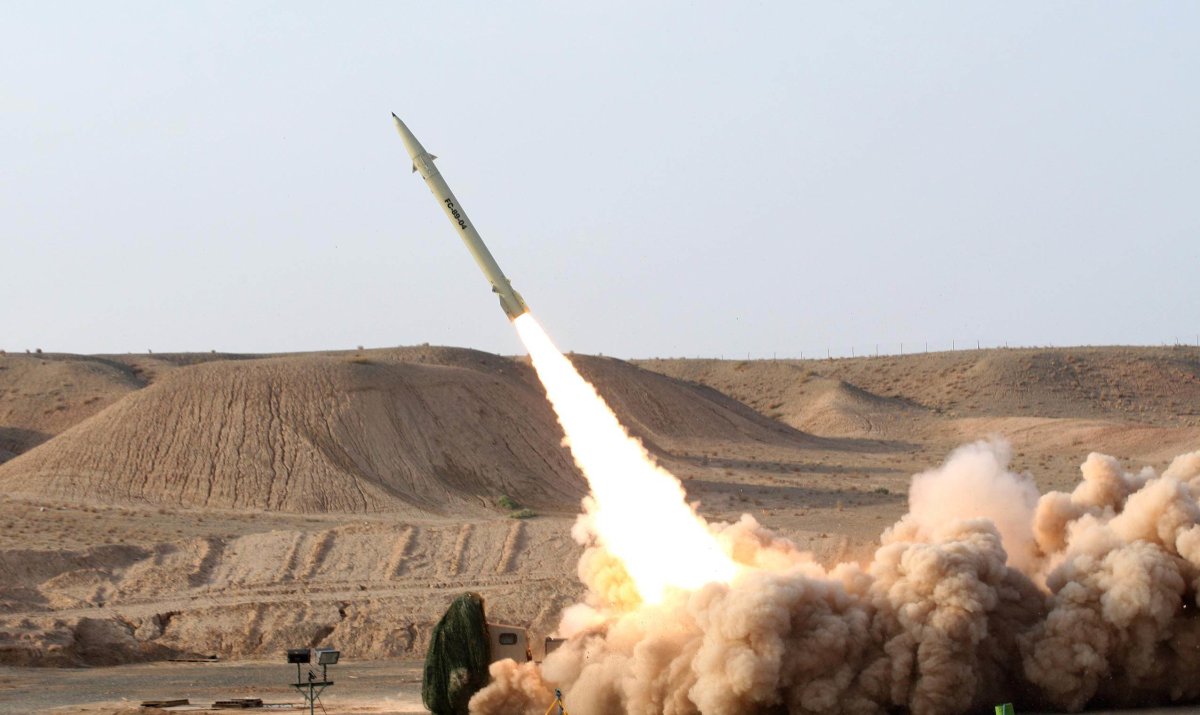 The Lebanon-based group, with firepower that is superior to many countries, has a supply of over 100,000 rockets, according to Reuters. Some estimates put the figure at more than 150,000.
Weapons believed to be in the possession of Hezbollah, largely supplied by Iran, include both unguided and short-range rockets and more advanced long-range missiles that may be capable of striking anywhere within Israel.
Among the short-range rockets, the largest contingent may be Soviet-style "Katyusha" missiles, which can travel up to 19 miles and are fired from a multiple rocket launcher system.
More powerful and accurate missiles capable of striking at longer distances reportedly include the Iranian-made models Raad, Fajr and Zilzal.
The longest-range missile, the Fateh-110, can travel more than 186 miles, according to Haaretz. Unconfirmed reports indicate that Hezbollah also may have Scud missiles, which have twice the range.
Rockets specifically designed to take out aircraft, tanks and ships are additional components of the arsenal, while the group has retrofitted some unguided weapons with precision navigation systems.
On Sunday, Hezbollah announced for the first time that it had destroyed an Israeli drone using a surface-to-air missile. Israeli drone strikes are reportedly responsible for the bulk of at least 47 Hezbollah fighters killed in recent border skirmishes.
Hezbollah's supply of drones consists largely of units used for reconnaissance, although some are capable of carrying a small explosive payload. The drones could, in theory, be used to overwhelm Israel's Iron Dome defense system.
Newsweek reached out for comment to the Israel Defense Forces via email on Wednesday.
While Hezbollah could make Israel's war far more complicated, it is not clear that the group intends to fully enter the conflict, although the group has not made any firm commitment.
"All of Lebanon, including Hezbollah—we don't want a war," Lebanese Foreign Minister Abdallah Bou Habib told The New York Times in remarks published Tuesday. "There is Western pressure on the Lebanese government to apply pressure on Hezbollah not to go to war."
"We have dialogued with Hezbollah and my impression is that they won't start a war," he added. "But will Israel start a war? We need equal pressure on them, too."
Uncommon Knowledge
Newsweek is committed to challenging conventional wisdom and finding connections in the search for common ground.
Newsweek is committed to challenging conventional wisdom and finding connections in the search for common ground.