Prince Harry and Meghan Markle's son, Prince Archie, could be legally bound to adhere to a historic royal rule, even though he is being raised in California outside the institution of the monarchy.
When he was born in 2019, Archie was seventh in the line of succession to inherit the British throne. However, in September 2022, when his grandfather, King Charles III, became monarch, Archie moved up to sixth—and with that came a legal requirement that could affect one of the biggest decisions of his life.
Under the Succession to the Crown Act, "the first six in line to the throne [must] ask permission from the monarch before they marry," royal commentator Richard Fitzwilliams told Newsweek.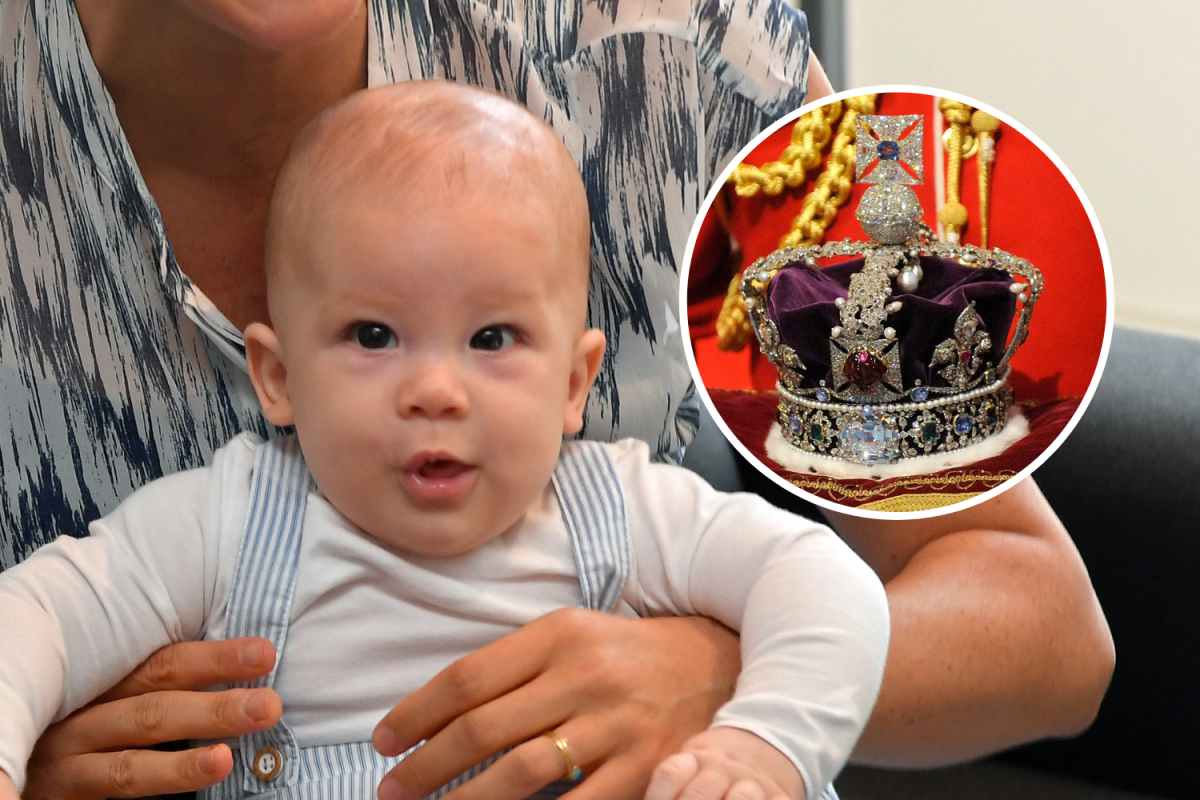 This law, which came into force in 2015 after being approved by Queen Elizabeth II in 2013, replaced the Royal Marriages Act of 1772.
The 18th-century law prevented any descendant of King George II from marrying without the consent of the sovereign. Marriages without the king's approval would be invalid in Britain and any children of those unions would be considered illegitimate.
It was passed by King George III in an attempt to stop members of his family marrying non-royals or those who may have brought the monarchy into disrepute. The act remained in place, with some amendments, for more than 240 years.
The law that replaced it is not quite so strict. It limits the marriage requirement to the first six in line to the throne, since George II's descendants would now number in the hundreds.
If one of those six does not obtain consent for marriage, they and any children born of their union are "disqualified from succeeding to the Crown."
So, Prince Archie is required to adhere to this law or risk losing his—admittedly extremely small—chance of one day become king.
The Succession to the Crown Act also changed the law of primogeniture, so male members of the family no longer take precedence over their sisters in line to the throne. This meant Prince William and Kate's daughter, Princess Charlotte, became the first British princess to keep her place in the line of succession after her younger brother was born.
When one of the six is given consent to marry, a formal process must be followed where this is "signified under the Great Seal of the United Kingdom, declared in Council, and recorded in the books of the Privy Council."
A number of events could occur before Archie's marriage that would relieve him of this obligation. One of William's children (Prince George, Princess Charlotte and Prince Louis) could marry and have children first. This would push Archie down the line of succession, so he is no longer in the group of six.
If that doesn't happen before William becomes king, Archie would move up to fifth place. His younger sister, Princess Lilibet, would then be sixth in line and therefore also liable to the law.
Asked whether a request to marry from Archie would ever be refused by his grandfather Charles or his uncle William, given the tensions in the family, Fitzwilliams said gaining consent would "simply be a technicality."
He said: "This is highly unlikely to be refused. It was the crown princes of Norway and Sweden marrying for love regardless of background that paved the way for very different attitudes to royal marriages decades ago.
"The disastrous marriage between Charles and Diana was proof things needed to change radically."
Fitzwilliams added: "Archie is currently resident abroad and this is unlikely to change foreseeably. We obviously cannot be certain of what the relations between the royal family and his parents will be if and when he decides to marry. However, the monarch's permission can, in this case as he is sixth in line to the throne, be taken for granted. It would simply be a technicality."
Newsweek has approached representatives of Prince Harry and Meghan via email for comment.
James Crawford-Smith is Newsweek's royal reporter, based in London. You can find him on X (formerly Twitter) at @jrcrawfordsmith and read his stories on Newsweek's The Royals Facebook page.
Do you have a question about King Charles III, William and Kate, Meghan and Harry, or their family that you would like our experienced royal correspondents to answer? Email royals@newsweek.com. We'd love to hear from you.
Uncommon Knowledge
Newsweek is committed to challenging conventional wisdom and finding connections in the search for common ground.
Newsweek is committed to challenging conventional wisdom and finding connections in the search for common ground.