A Connecticut judge's decision to redo a local primary election contest, citing videos showing possible ballot stuffing, has renewed claims about the 2020 presidential election.
Connecticut Superior Court Judge William Clark rejected results from a Democratic mayoral primary in Bridgeport, the state's largest city, saying he had seen evidence to order a rerun, even though the general election is in four days, the Associated Press reported.
In the wake of the decision, conservative commentators began responding with what they said was evidence of ballot stuffing in the 2020 White House race.
Former President Donald Trump is facing 13 charges in Georgia for his alleged efforts to overturn his election loss in the state to Joe Biden. He and his co-defendants face racketeering charges. Trump, who has claimed that Fulton County District Attorney Fani Willis' case is politically motivated, maintains his innocence.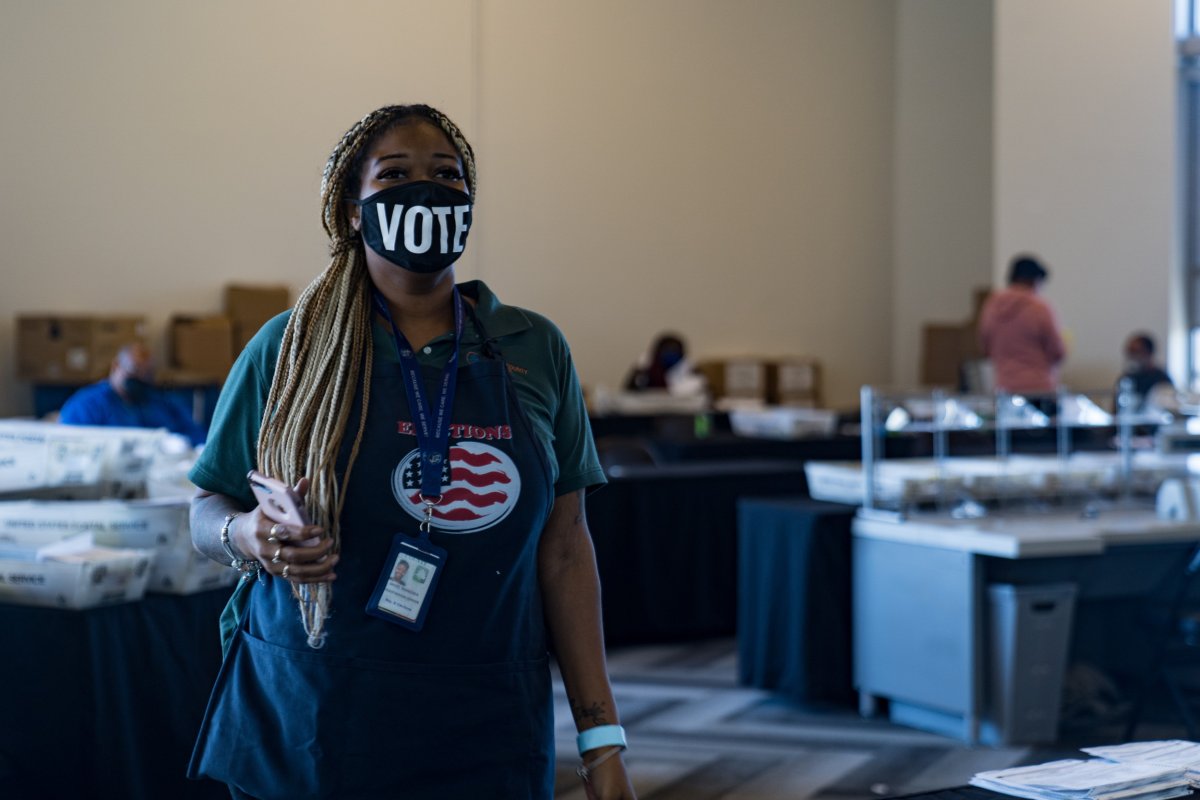 The Claim
A post by conservative commentator End Wokeness on X, formerly Twitter, posted on November 2, 2023, viewed 8.1 million times, said that at an election night count in Georgia in 2020, "suitcases of ballots" were pulled out from under a table and run through "machines for hours unsupervised."
"A judge in Connecticut just overturned an election over a video showing 2 people stuffing ballot boxes," the post read.
"Trump was arrested in Georgia for trying to make this happen in 2020.
"This is a video from Georgia in 2020 after poll watchers were forced out over a mysterious 'water pipe burst.'
"They literally pulled suitcases of ballots from under the table and ran them through the machines for hours unsupervised."
The Facts
The Bridgeport election story has attracted conservative theorizing across social media, with X owner and Tesla CEO Elon Musk joining the discussion.
On Thursday, Musk reposted a story about Bridgeport, adding: "That this happened here is beyond reasonable doubt. The only question is how common it is."
However, the post by End Wokeness about stuffing ballots in Georgia is based on falsehoods that Trump has shared before, linking events that happened hours apart.
On November 5, 2020, Trump alleged that a count at Georgia's State Farm Arena stopped "for four hours" after a "pipe burst," alleging "a lot of things happened" during that time.
During a leaked call to Georgia Secretary of State Brad Raffensperger, Trump added it was a "major water main break" and that no poll watchers came back afterward.
Georgia Secretary of State's Office Voting Systems Manager Gabriel Sterling, a Republican, has repeatedly addressed the claims about a leak, saying at a press conference on January 4, 2021, that it was discovered at about 5.23 a.m. November 3, 2020, at State Farm Arena.
It briefly delayed the processing of Fulton County absentee ballots but was resolved within two hours. While it was initially described as a pipe burst, it was later found to be a urinal leak.
Frances Watson, chief investigator for the Georgia Secretary of State, said in an affidavit that the counting of votes was not affected.
The affidavit said: "The Secretary of State's Office opened an investigation into the incident at State Farm Arena. Our investigation revealed that the incident initially reported as a water leak late in the evening of November 3rd was actually a urinal that had overflowed early in the morning of November 3rd, and did not affect the counting of votes by Fulton County later that evening."
The footage posted by End Wokeness was recorded nearly 14 hours after the leak, many hours after it was resolved.
As for the suitcases, multiple fact-checking debunks, including from FactCheck.org, AP and PolitiFact, found that these were ballot containers on wheels. This was also stated by Gabriel Sterling during his press conference on January 4, 2021.
The claim by End Wokeness that workers were forced out is also wrong. At the press conference, Sterling said that the video showed two groups of people at State Farm Arena: cutters, who open stack and prepare ballots for scanning, and scanners.
In the video, the cutters began putting away their equipment as Sterling said everyone had been under the impression that everyone would be going home. Later, however, scanners were asked to stay and continue working.
Watson corroborated this account in her affidavit, saying that "observers and media were not asked to leave. They simply left on their own when they saw one group of workers, whose job was only to open envelopes and who had completed that task, also leave."
The affidavit also said that "review of the entire security footage revealed that there were no mystery ballots that were brought in from an unknown location and hidden under tables."
"Video taken hours before shows the table being brought into the room…at 8.22 a.m.," Watson said. "Nothing was underneath the table them [sic].
"Around 10 p.m., with the room full of people, including official monitors and the media, video shows ballots that had already been opened but not counted placed in the boxes, sealed up, stored under the table.
"This was done because employees thought they were done for the night and were closing up and ready to leave."

"When the counting continued into later in the night, those boxes were opened so that the ballots inside could then be counted."
While observers were not present during some of the scanning, this is not a requirement under Georgia Code § 21-2-408 regarding poll watchers. As stated by the United States Election Assistance Commission, each state has its own laws on when and where observers can be present.
As stated by Fulton County Elections Director Richard Barron in an interview with AP, an election board monitor arrived to oversee the scanning at 11:52 p.m. and a state investigator arrived at 12:15 a.m., both remaining there until the count concluded. Sterling also mentioned the arrival of the monitor and the investigator in his press conference.
In short, a water leak at State Farm Arena on Election Day was not linked to events in a video of ballot workers, a video that did not depict workers being told to leave, nor did it depict workers surreptitiously counting or "stuffing" ballots.
The Ruling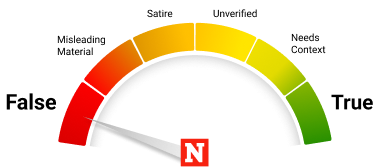 False.
While there was a water leak at a facility where absentee ballots were counted in Georgia in 2020, it happened nearly 14 hours before the video footage of election staff working at that facility was recorded.
The footage of the staff leaving does not show them being asked to leave, nor does it show staff taking "suitcases" of ballots, scanning them unsupervised. It shows a group of staff packing up and leaving for the evening before another group, tasked with scanning ballots, returned to continue scanning ballots at the request of election officials.
The "suitcases" were ballot containers on wheels. They were not secret ballots, either; they were opened but uncounted from the same day.
Georgia state law does not require the scanners to be observed. However, scanners called back later were nonetheless joined by a monitor and state investigator after returning to work.
FACT CHECK BY Newsweek's Fact Check team
Uncommon Knowledge
Newsweek is committed to challenging conventional wisdom and finding connections in the search for common ground.
Newsweek is committed to challenging conventional wisdom and finding connections in the search for common ground.