Mortgage rates, which for weeks have hovered near 8 percent while making home purchases unaffordable for a huge swath of Americans, ticked down slightly, lender Freddie Mac said Thursday.
The 30-year fixed-rate mortgage averaged 7.76 percent as Thursday, down from 7.79 percent last week. A year ago, it averaged 6.95 percent. The 15-year rate was unchanged from its average of 7.03 percent. Last year, it was at 6.29 percent.
"The 30-year fixed-rate mortgage paused its multi-week climb but continues to hover under 8 percent," Sam Khater, Freddie Mac's chief economist, said in a statement.
The Federal Reserve's holding rates on Wednesday and a signaling of a higher interest rate environment for the foreseeable future will continue to impact the housing market, Khater said.
"The Federal Reserve again decided not to raise interest rates but have not ruled out a hike before year-end. Coupled with geopolitical uncertainty, this ambiguity around monetary policy will likely have an impact on the overall economic landscape and may continue to stall improvements in the housing market," he said.
Since March 2022, the central bank has hiked rates to its current range of 5.25 percent to 5.5 percent, its highest mark in more than two decades, to battle historic levels of inflation. The moves helped push up borrowing costs for homes, making the act of purchasing a house unaffordable for a lot of Americans.
On Wednesday, lenders said that mortgage applications plunged for the third week in a row on the back of high rates.
"Mortgage applications declined for the third straight week as mortgage rates remained elevated, with all rates around 30 basis points higher than they were a month ago," Joel Kan, Mortgage Bankers Association's deputy chief economist, said in a statement. "The impact of higher rates continued to be felt across both purchase and refinance markets. Purchase applications decreased to their lowest level since 1995 and refinance applications to the lowest level since January 2023."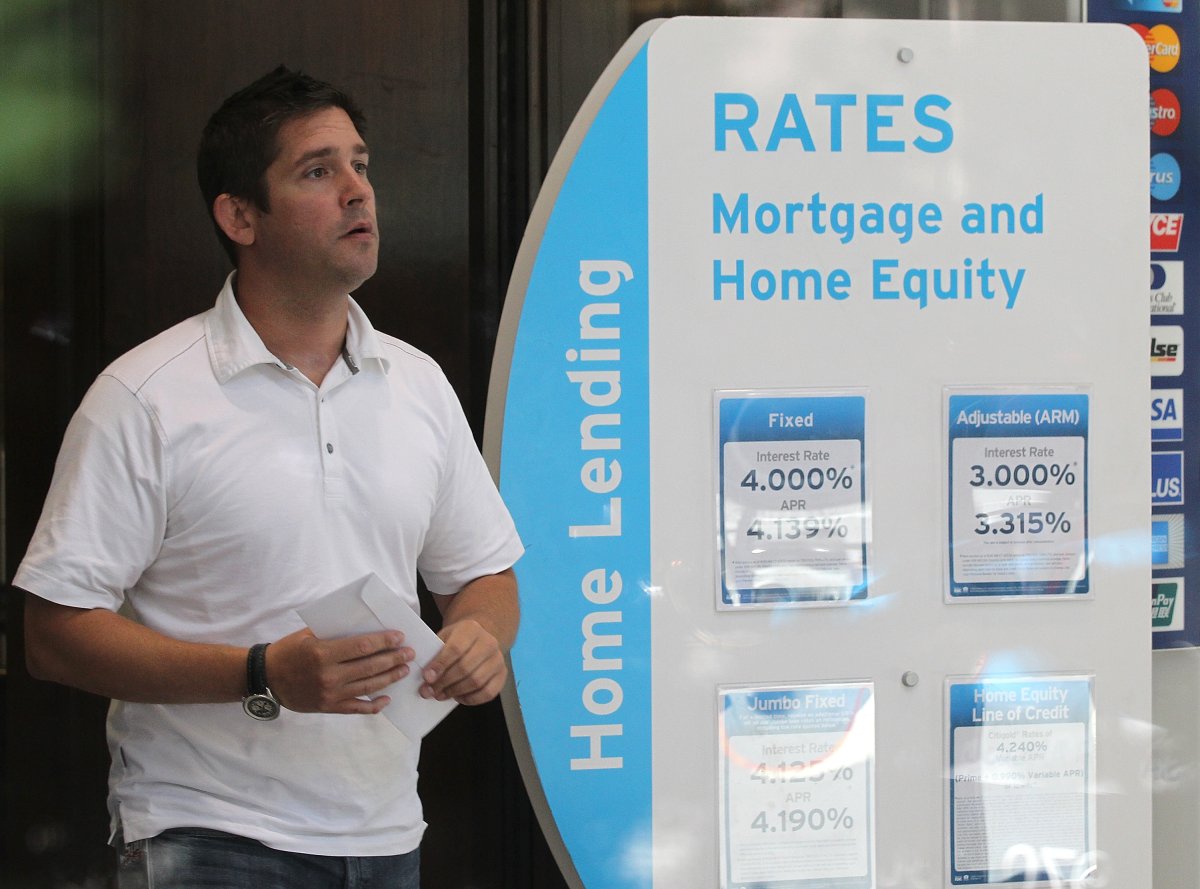 Financing a home has become the most expensive it's ever been, even as prices have started to stabilize, data from real estate platform realtor.com shows.
The monthly cost of financing 80 percent of a home has jumped by $166 a month compared to a year ago, which has pushed up the amount of money a household needs to afford a home by $6,000, to at least $120,000 a year.
Rate Dip a Glimmer of Hope?
The very small decline was some measure of encouragement for homeowners, even if it was only a marginal drop.
But analysts say it will be a while before prospective homebuyers see a substantial rate decrease.
"I don't think it's going to be a quick decline or retreat in mortgage rates," Danielle Hale, realtor.com chief economist, told Newsweek Thursday.
How fast rates fall will depend on whether data shows the economy has slowed enough to indicate to the Fed that it has done enough to lower inflation to its target of 2 percent, Hale said.
"If we get data that comes in more in line with expectations, starting with Friday's job numbers and then continuing into the inflation day that we see next week, I think we could see mortgage rates move back toward the 7.5 percent range," she said.
Uncommon Knowledge
Newsweek is committed to challenging conventional wisdom and finding connections in the search for common ground.
Newsweek is committed to challenging conventional wisdom and finding connections in the search for common ground.