A man convicted of multiple crimes related to his participation in the January 6 attack on the U.S. Capitol called it a "great honor" to be headed to prison as a self-proclaimed "political prisoner."
Alexander Sheppard, 24, recently said that his allegiance to former President Donald Trump had only grown in the years since participating in the violent storming of the Capitol. Just before heading to prison to serve a 19-month sentence on Thursday, Sheppard claimed that he was being incarcerated for "peacefully protesting."
In a post to X, formerly Twitter, Sheppard shared an image of himself gesturing with thumbs up while wearing a shirt featuring an image of Trump and the words "Let's Go Brandon"—a popular MAGA slogan that is code for "F*** [President] Joe Biden." He insisted that he was being taken "hostage" by surrendering to federal authorities.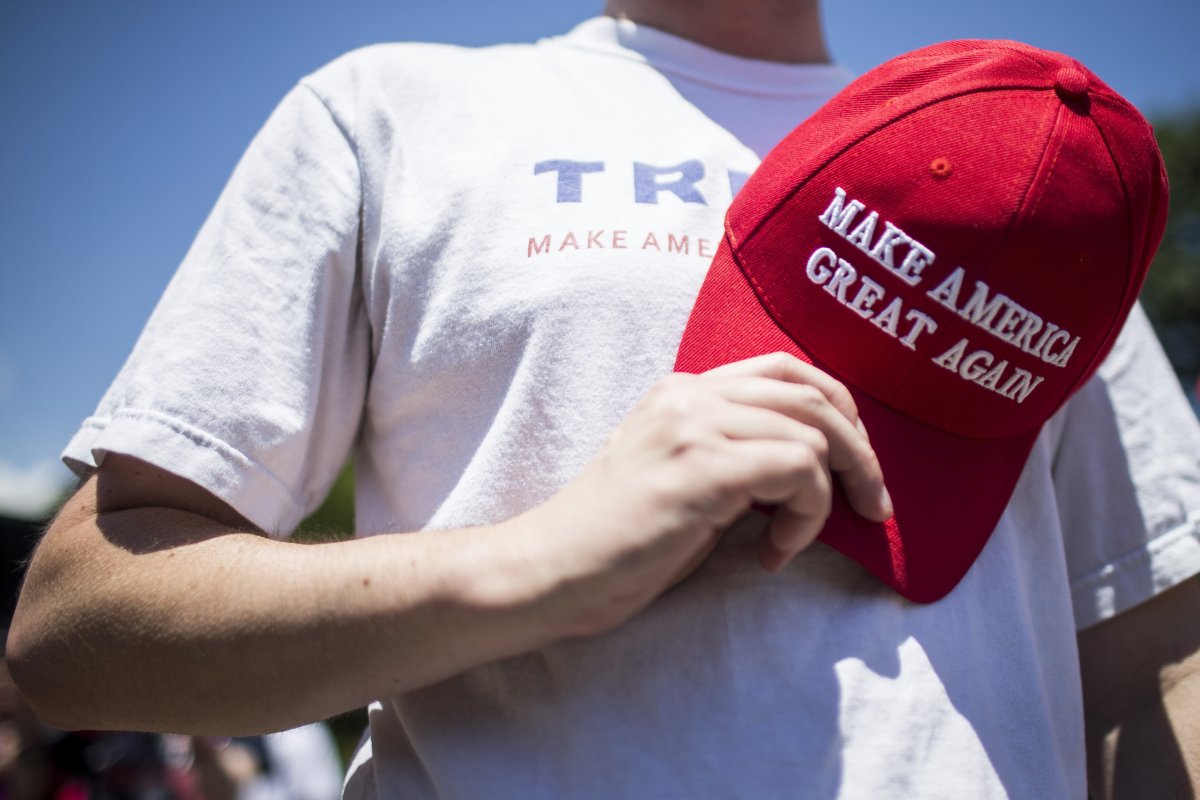 "Today I turn myself in to federal prison for the 19 month sentence I received for peacefully protesting inside the People's House on January 6th, 2021," Sheppard wrote. "I was 21 years old at the time, and I have been fighting these charges for the last 3 years."
"It is my great honor to be held hostage as a political prisoner in these United States of America," he added. "Goodbye, for now …"
Newsweek reached out for comment to Trump's office via email on Thursday evening.
After finishing his prison term, Sheppard will be subject to 24 months of supervised release. He was also ordered to pay $3,170 in restitution and fines during his sentencing on September 6.
In January, Sheppard was convicted of obstruction of an official proceeding; entering and remaining in a restricted grounds or building; disorderly and disruptive conduct in a restricted building or grounds; disorderly conduct in a Capitol building; and parading, demonstrating, or picketing in a Capitol building.
Sheppard has repeatedly professed his dedication to Trump on social media since participating in the riot. When asked on X whether he still supported Trump after being sentenced, Sheppard answered in the affirmative, saying, "now more than ever."
In August, he shared a fake mugshot of himself in the style of Trump's Fulton County, Georgia, mugshot. Sheppard boasted that he and Trump were both "being prosecuted for saying that the 2020 Presidential Election was STOLEN" and vowed that prosecutors would be sent to "GITMO" when "Trump is back."
According to the Department of Justice (DOJ), evidence uncovered at trial showed that Sheppard was one of the first rioters to enter the Capitol, having participated "in overrunning multiple police lines established to stop the mob's spread."
During the riot, Sheppard recorded a video of himself saying: "I'm here with some goddamn heroes, and we just shut down Congress! They called an emergency session. They said we're too scared. They've shut down Congress. Let's f****** go!"
Additional video shows Sheppard screaming at Capitol Police officers while running toward the office of then-House Speaker Nancy Pelosi. He left the Capitol after seeing another rioter get shot while attempting to crawl through a broken door window.
Days after the riot, Sheppard echoed calls to execute former Vice President Mike Pence for failing to overturn Trump's 2020 election loss, writing in a January 9 post to right-wing social media platform Parler: "[W]e shouldn't hang Mike Pence. Firing squad!"
Uncommon Knowledge
Newsweek is committed to challenging conventional wisdom and finding connections in the search for common ground.
Newsweek is committed to challenging conventional wisdom and finding connections in the search for common ground.