Mary Trump, the estranged niece of Donald Trump, has attacked Judge Aileen Cannon, who is overseeing his classified documents trial in Florida, for being her uncle's "pocket judge."
The former president is facing 40 charges related to claims he improperly held on to classified material after leaving the White House in January 2021, then obstructed efforts to get these returned to secure facilities. Trump has pled not guilty to all charges, telling a rally in New Hampshire on October 23 that "I did nothing wrong at all… my boxes were secure, and everything was good."
Cannon, a U.S. district court judge for the Southern District of Florida, said she could delay Trump's classified documents trial during a hearing on Wednesday. This had been due to begin in May 2024, but the former president's legal team said this would clash with his 2020 election-interference trial in Washington D.C., which is due to begin in March.
In response, Cannon said she would make reasonable adjustments to the schedule, adding: "I'm just having a hard time seeing how realistically this work can be accomplished in this compressed period of time, given the realities that we're facing."
Writing on her Substack page, Mary Trump, a fierce critic of her uncle's politics and business practices, hit out at Cannon, who was appointed to her post by Trump in 2020. Mary Trump wrote: "In Florida, Donald's personal pocket judge Aileen Cannon continues to protect her favorite defendant.
"She tips her hand when it comes to 1) her contempt for the prosecution and 2) her clear desire to push back the trial as much as possible so Donald can run for re-elected as possible."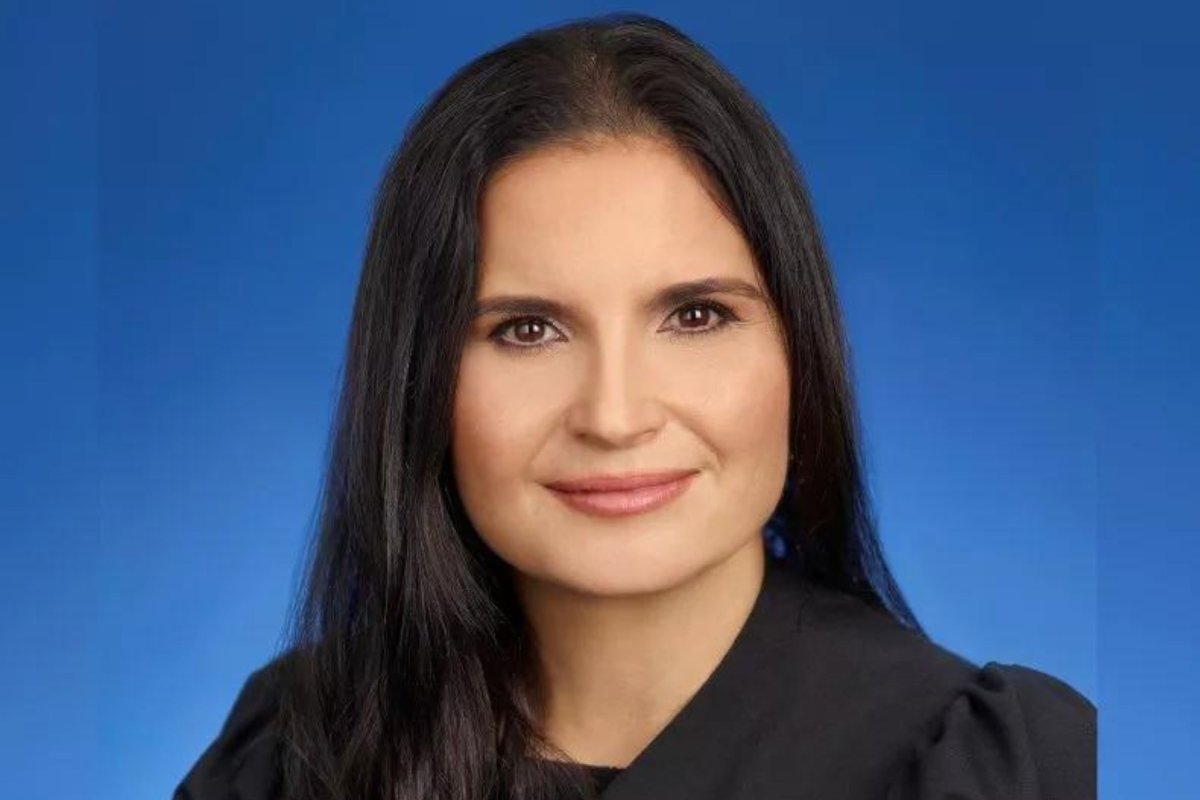 Newsweek has reached out to the U.S. District Court for the Southern District of Florida for comment by telephone.
Trump's legal team has been working hard to delay the dates of his upcoming criminal trials. In additional to the classified documents and election-interference cases, the Republican faces charges related to claims he orchestrated the payment of hush money to a pornographic actress and broke the law attempting to overturn the 2020 presidential election in the state of Georgia specifically. Trump has pled not guilty to all counts, repeatedly saying that the charges against him are politically motivated.
The classified documents and main election-interference cases are both federal, meaning Trump may well be able to shut them down if he is re-elected to the White House in November 2024.
Shortly after Wednesday's hearing in Florida, Trump's legal team asked U.S. District Judge Tanya Chutkan, who is in charge of the election-subversion case, to impose a pause while they try to get the case thrown out on the basis of presidential immunity.
The suggestion that Trump's classified documents case could be postponed was strongly opposed by Special Counsel Jack Smith, who warned Cannon not to be manipulated into delaying the Florida trial. The federal prosecutor added that Trump's legal team had failed to disclose they had filed a motion to stay the D.C. election-interference case when they complained about it potentially clashing with his trial in Florida.
In response, Cannon reprimanded Smith, saying: "Except as authorized by Court order, the substantive content of any such notice (or response) may not exceed 200 words and may not be used as a surreply absent leave of Court."
Cannon added that any further non-compliant filings would be "stricken without further notice," with Smith's note having totalled 223 words.
On Thursday, Judge Chutkan pushed ahead with jury selection in Washington D.C., despite Trump's legal team requesting the trial is paused while the qualified immunity arguments are examined.
Uncommon Knowledge
Newsweek is committed to challenging conventional wisdom and finding connections in the search for common ground.
Newsweek is committed to challenging conventional wisdom and finding connections in the search for common ground.