Newly-elected House Speaker Mike Johnson was confronted by Fox News host Shannon Bream on Sunday over his history of opposing women's reproductive health care and access to birth control.
With the Supreme Court's Dobbs vs. Jackson Women's Health Organization decision that overturned Roe v. Wade in 2022 in which it ruled there is no constitutional right to an abortion, returning the issue to the state level, questions concerning access to contraceptives in the United States have increased. More recently, with Johnson being elected as House speaker, critics have pointed to his far-right conservative views and have called him an "extremist" when it comes to social issues like LGBTQ+ rights and women's rights.
Johnson has long opposed abortion as he served as a former senior counsel for Alliance Defending Freedom (ADF)—the conservative legal powerhouse behind the case that overturned Roe—which is now spearheading efforts to restrict abortion pills nationwide. In that role, he worked to shut down abortion clinics and defended anti-abortion laws in his home state of Louisiana.
While appearing on Fox News Sunday, Bream noted that Johnson had been accused of being "wildly out of step" with Americans on birth control, in which 92 percent of Americans say it's morally acceptable, according to a 2022 Gallup poll.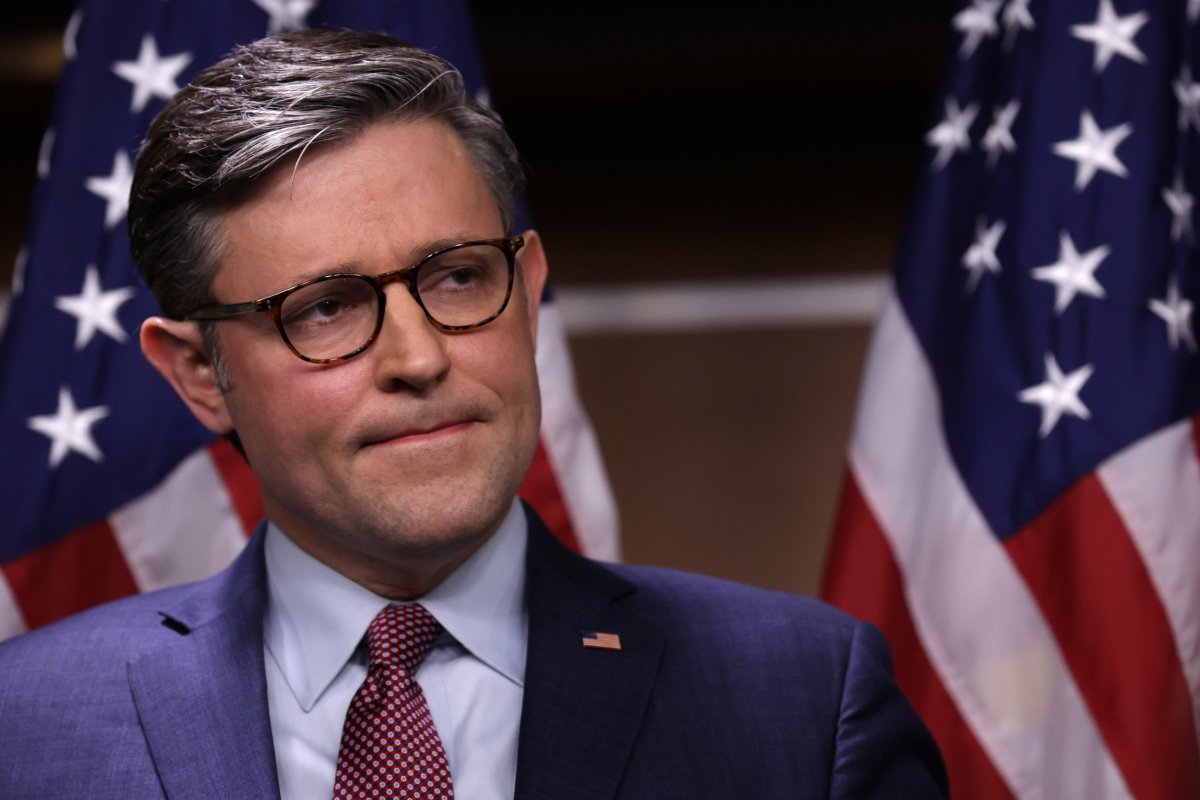 "He supported bans that would not only criminalize abortion, but ban IVF treatments and common forms of birth control and that you voted against access to contraception," Bream said, quoting EMILYs List, a political action committee aimed at electing women who support abortion rights. "Is that an accurate assessment of where you are? Because that's not in step with the American people."
Johnson then reiterated his stance in his response, "I'm pro-life. I've said very clearly I'm a Bible-believing Christian. I believe in the sanctity of every single human life."
However, when asked by Bream on whether he voted against fertility treatments and access to contraception, Johnson said, "I don't think so. I'm not sure what they're talking about. I really don't remember any of those."
Despite Johnson's response, his previous efforts in implementing anti-abortion laws and restricting access to contraception remain significant for critics as he voted against the Right to Contraception Act, which would protect access to birth control. It was passed in the House in July 2022.
Additionally, he co-sponsored the Defund Planned Parenthood Act of 2023, which would restrict federal funding for Planned Parenthood, its affiliates, or its clinics for one year. This bill was introduced in January 2023.
Newsweek has reached out to Johnson via email for further comment.
Although it is not clear how much funding Planned Parenthood could lose in each clinic, the organization states the defunding could reduce access to birth control as they offer several other services related to women's reproductive care.
Shortly after Johnson became speaker, Planned Parenthood Action Fund released a statement condemning his efforts to restrict reproductive health care and abortion rights.
"Mike Johnson has a long and disastrous record of attacking abortion rights and the full suite of sexual and reproductive health care services. House Republicans, including those claiming to be moderates, know exactly what they are doing by electing him as speaker: they are fully embracing extremism and a plan to ban abortion nationwide," Alexis McGill Johnson, Planned Parenthood Action Fund president and CEO said in a statement.
McGill Johnson added: "We need them to do the job they were sent to Congress to do: govern and fund the government, including sexual and reproductive health care programs. Instead, they've chosen another out-of-touch and dangerous politician to lead their chaotic and dysfunctional crusade to take away our rights. Our communities deserve better."
This comes after EMILYs List announced on Friday in a press release initially obtained by Punchbowl News that it was putting Johnson "On Notice" for 2024 "along with the 23 of his extremist Republican supporters" citing Johnson's "radical anti-abortion record." The list included Representatives Lauren Boebert of Colorado, Mike Garcia of California, and George Santos of New York.
Newsweek has reached out to Planned Parenthood and EMILYs List for additional comment.
Uncommon Knowledge
Newsweek is committed to challenging conventional wisdom and finding connections in the search for common ground.
Newsweek is committed to challenging conventional wisdom and finding connections in the search for common ground.