Suzie Dudas, 47, always dreamed of becoming a mom and watching her kids grow up on their family farm, but on April 23, 2021, that dream was cruelly ripped away.
Dudas, from Jupiter, Florida, recalls the last time she saw both of her children, Zale, 9, and Saxon, 7, as she was helping them into their swimsuits, ready for an afternoon by the pool. It would be the last smiles and giggles she'd ever share with them.
Recalling the events of that day, Dudas told Newsweek: "It was a Friday, and they came back from school, and generally they didn't have much homework, so my ex came into the kitchen and said that he was going to take them to his friend's house.
"I helped them into their bathing suits and then they left. I didn't really get to see them very much on that day, and then everything else I know was from the police reports."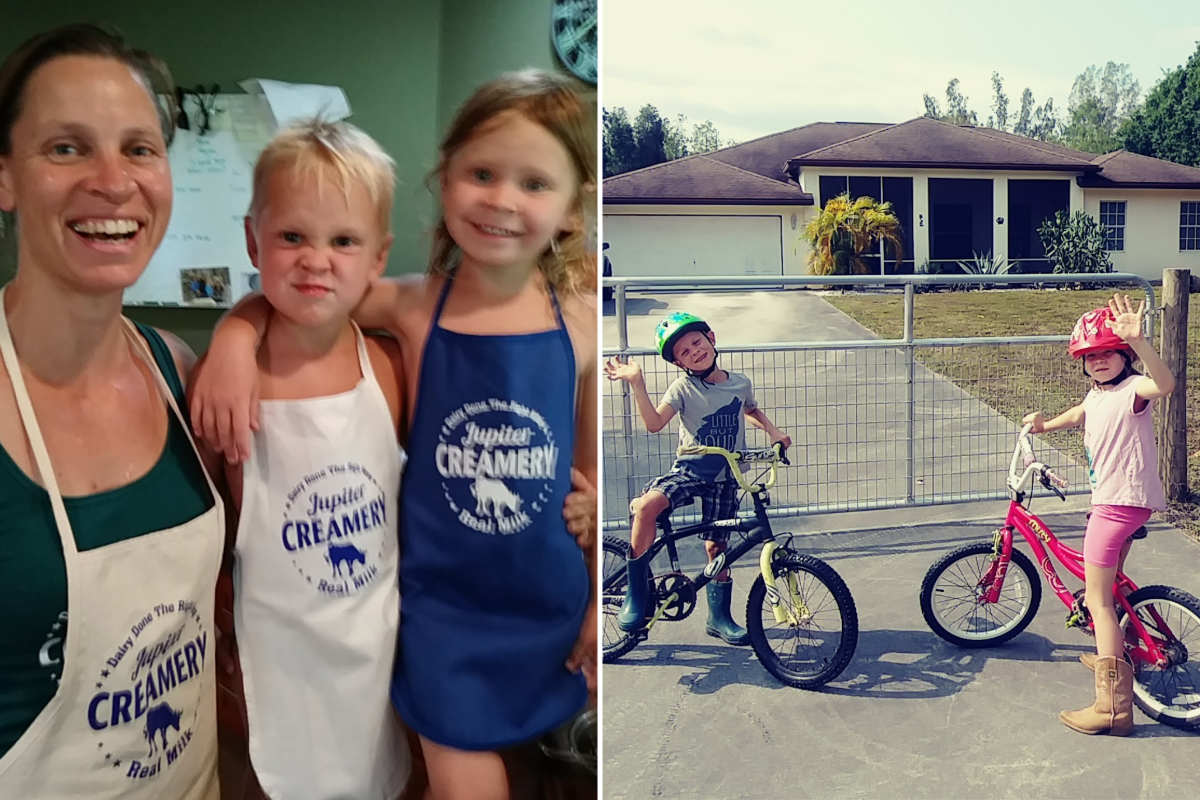 Zale and Saxon loved swimming and were excited to play in the pool of the Jensen Beach home.
According to Dudas, as a proficient scuba diver, their father was going there to give his friend a demonstration on how to use an underwater scooter. In the meantime, the children were given permission to play in the pool and do some scuba diving of their own.
But in a moment that would change the family forever, it's thought they were mistakenly handed a tank full of helium, rather than oxygen, causing them to drown in the pool.
Referring to her ex-husband, Dudas continued: "He was the one that went back to the pool and pulled the children out of the water."
Several minutes later, emergency services arrived on the scene and performed CPR on both children before they were transported to a nearby hospital in a critical condition. According to the Associated Press, the police reports which followed the incident indicate none of the adults present in the home were watching the children while they were in the pool with the helium tank.
In May 2022, the State Attorney's Office revealed that no charges would be brought. Newsweek reached out to the Martin County Sheriff's Office on 11/2/23 for comment and is yet to receive a response.
The first that Dudas knew of the tragedy was when she spotted a call from her ex-husband, which she knew was odd because their communication was very limited, and they would never normally speak on the phone.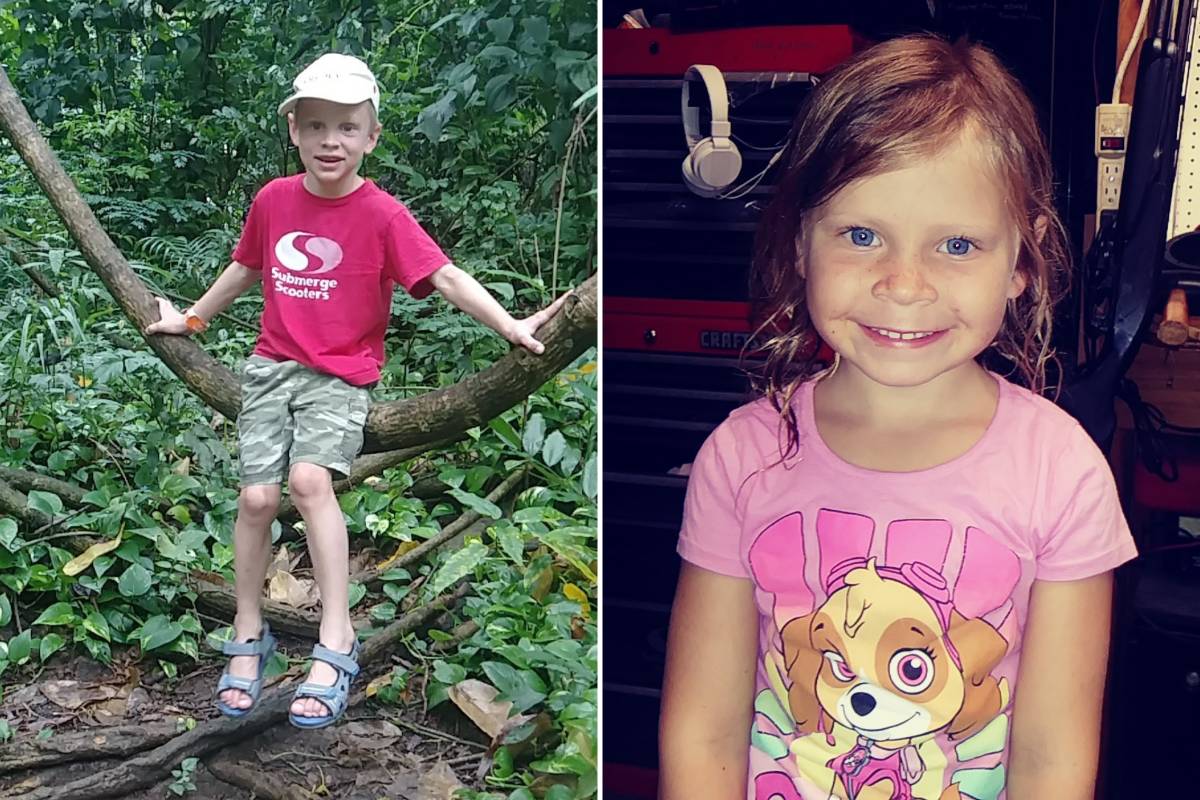 Deep down, she instantly felt that something must have gone wrong. But when she answered the call, her ex-husband was silent on the other end, and all she could hear was the sound of panicked voices shouting CPR instructions in the background.
She continued: "I thought it was really weird that my ex called me, but he didn't talk and all I heard was them saying to start CPR. I hung up on him right away and I called one of the women who I knew was at the house, and I told her to call 911.
"I was running, I was in my farm clothes, I just grabbed my keys, and I don't think I even grabbed my wallet. I had the phone in my hand and just started driving. That was the longest few minutes of my life."
In her panic, Dudas initially started driving towards the friend's house before she changed course and went straight to the hospital instead, where she was met with the sight of the children fighting for their lives.
Despite all the attempts to revive the siblings, they were both pronounced dead four days later in hospital, leaving Dudas holding onto her final memory of that Friday afternoon forevermore.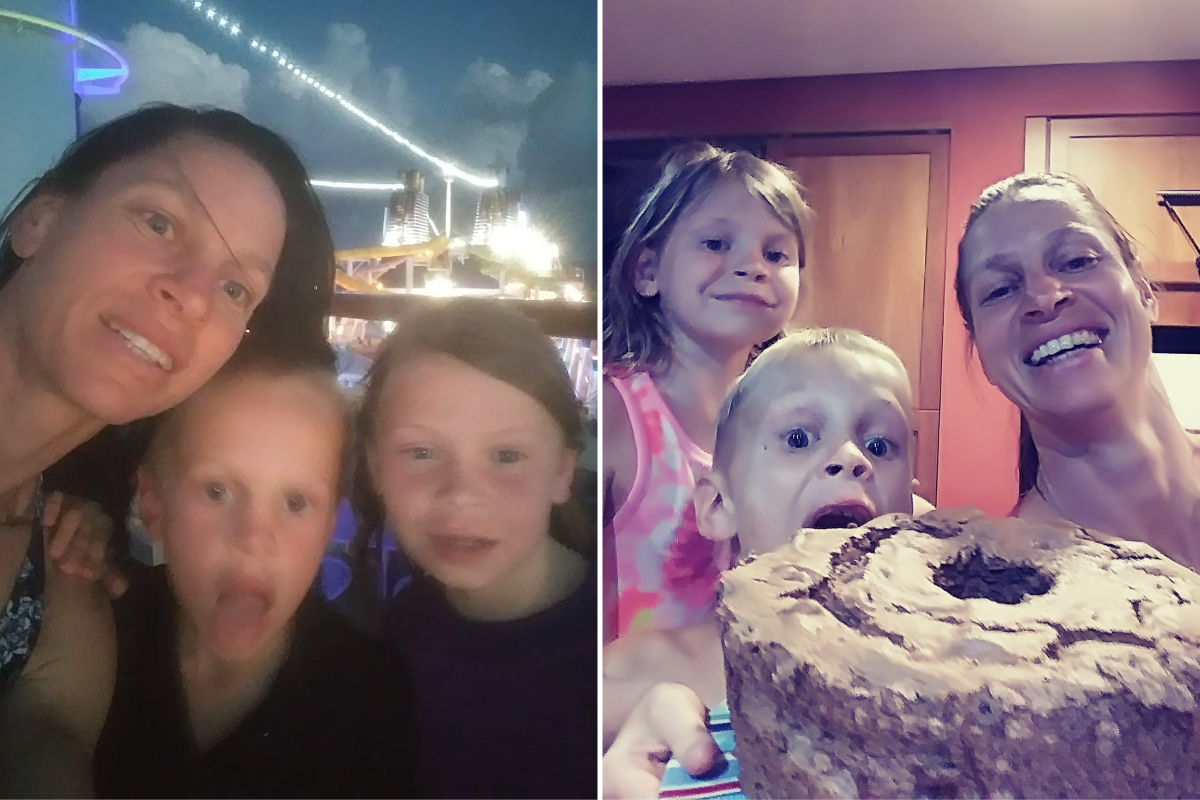 'How Do Both of My Children Die?'
After going through every parent's worst nightmare, Dudas recalled how she got through the days, weeks, and months that followed. Holding back the tears, she told Newsweek: "You're not aware at first, but you don't have a choice. You're just in a bubble of disbelief, your memory doesn't work and you don't care.
"When it comes to how I cope with the loss, the unhelpful answer is that I truly don't know. I felt like I had to fight for everything. I didn't understand what happened to my children, and I was fighting for knowledge to figure it out.
"I'm an experienced scuba diver, so I don't understand. They were given a scuba tank full of helium. I can understand how one child breathes off it, but how do both of my children die?"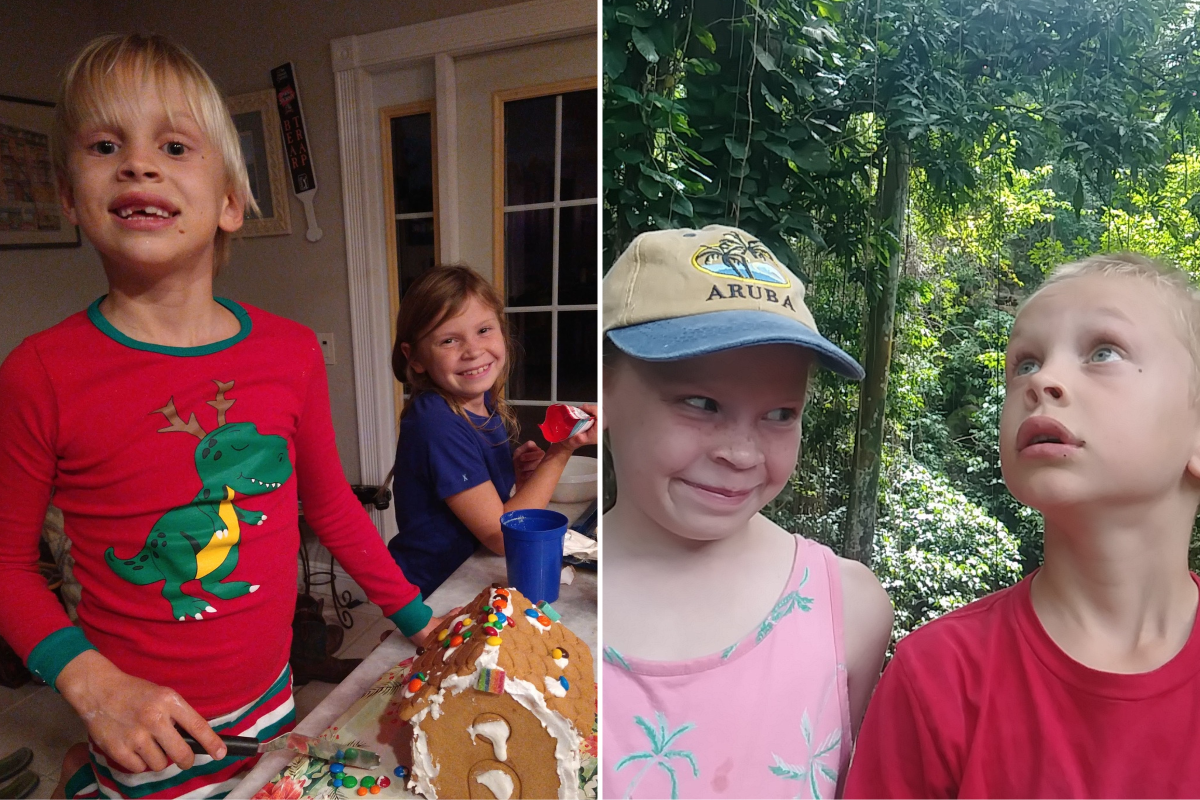 The unpredictability of grief makes it one of the hardest experiences a person can go through, and it can lead to shock, denial, despair, and guilt. Every individual will cope with the loss in their own way, but Mental Health America notes that the death of a child can often lead to a sense of injustice.
Losing a life so early can make parents yearn for what could have been, and may even make them feel as though they've lost part of their own identity. There is no time frame or process to follow, but it's vital that people take the time they need to grieve, have patience in themselves, and seek help whenever they need it, Mental Health America says.
One tool that Dudas never expected to find helpful has been social media, as she started sharing her grief on TikTok (@justiceforzaleandsaxon). Since August, she has been posting about her loss, sharing treasured family photos, and raising awareness for the lives of her beautiful children.
The honesty and vulnerability that Dudas exposes in her videos generates endless support from people who wish to offer their condolences. The experience has also helped her to connect with others who are dealing with their own trauma, something she hadn't expected to happen.
She said: "Surprisingly, it's been helpful to share it online and to connect with other people. I didn't know how much I'd feel like sharing some of the harder and deeper feelings, but I think it's as useful, or maybe harder, than any therapy that I've gone through.
"The comments are hard at times. Some days I can read through them, and I appreciate the outpouring of support that people are offering. Many have shared their own stories of grief, and there's so many connections to make."
'I'm Still At A Loss That There Wasn't More Curiosity'
More than two years have passed since Dudas last saw her children smile, and while they are no longer by her side, she will always be their mother. She will forever cherish their laughter and curiosity, but will never bear witness to their graduations, wedding days, or first loves.
Dudas doesn't want their deaths to be forgotten. By spreading awareness and asking questions about the events of that day, she hopes to get sufficient answers from a thorough investigation.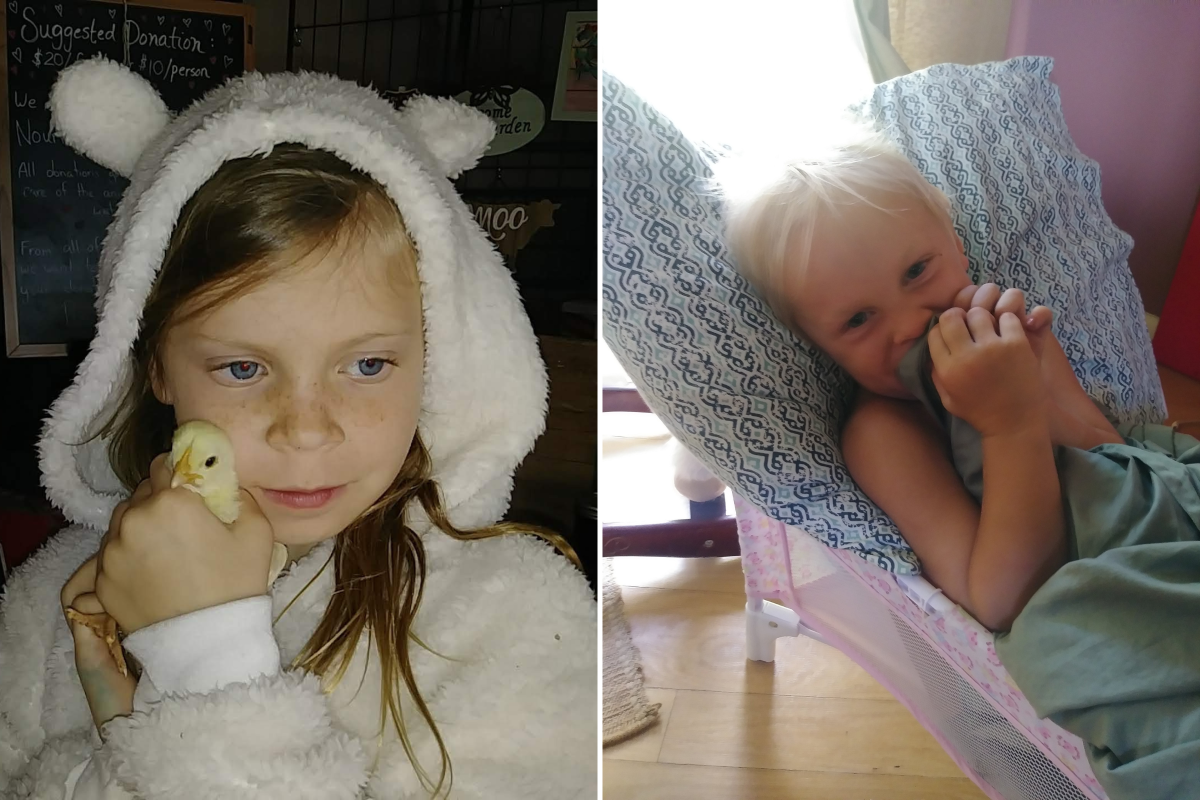 "I would love to raise enough awareness to actually get an independent group to look through all of the facts, and to ask those serious questions and put things together. Maybe they could get to the answers that I don't have."
Reflecting on the events, Dudas added: "My kids were water bugs. I mean, they were very strong swimmers.
"My children didn't sneak to the pool before they were supposed to, and they didn't stumble upon a scuba tank and start playing with it."
It's a mother's nature to protect her children, and while Dudas couldn't do so on that tragic day, she now hopes to protect Zale and Saxon's legacy instead.
"At least everyone gets to know about my children and the amazing life they had, and how fantastic they were," she said.
Uncommon Knowledge
Newsweek is committed to challenging conventional wisdom and finding connections in the search for common ground.
Newsweek is committed to challenging conventional wisdom and finding connections in the search for common ground.