A shopper who was out thrifting discovered a real human skull in the Halloween section of a Florida antique store, the local sheriff's office told Newsweek.
The customer, who happened to be an anthropologist, called the Lee County Sheriff's Office (LCSO) on Saturday after she noticed a skull and recognized it to be human while she was shopping at Paradise Vintage Market on North Cleveland Avenue in North Fort Myers, Florida, LCSO Captain Anita Iriarte told Newsweek in a phone interview on Sunday.
"This is definitely different," Iriarte said. "We don't usually get a call from an antique store that there's a human skull out on the floor."
The sheriff's office took the skull for testing, and the District 21 Medical Examiner's Office suspects, based on the preliminary inspection, it is real human remains, Iriarte said.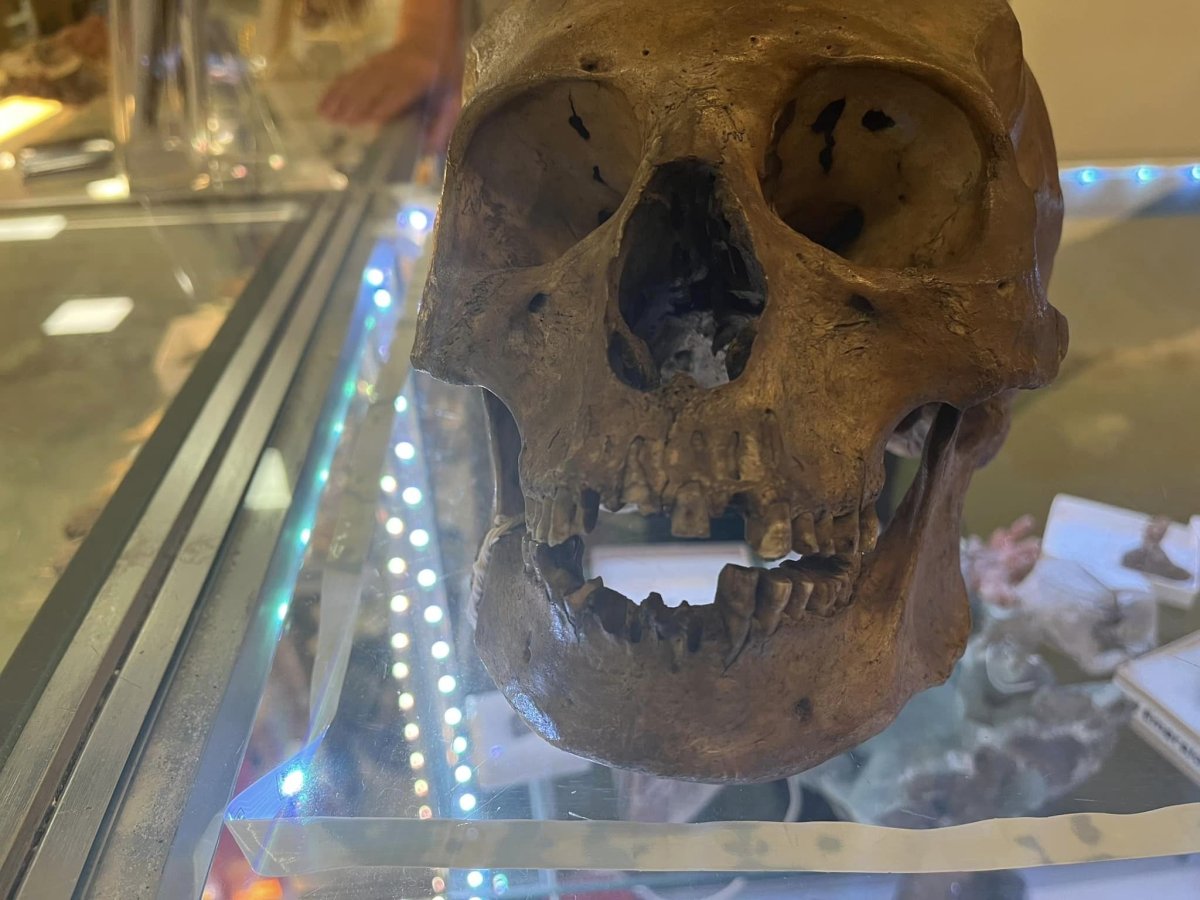 "It is our belief that it's a human skull," Iriarte said, adding that it will go through additional testing at the medical examiner's office before being sent to Gainesville for long-term testing to determine where it came from, how old it is and any other details that can be uncovered.
"It was found in a Halloween section," she said. "What's been described is that the antique shop was having a fossil day, so this female, an anthropologist, was shopping and noticed the skull and then was like, 'This is definitely not a Halloween decoration.'"
While some anthropologists focus on cultural and behavioral studies, others are experts in analyzing human remains, such as forensic anthropologists. Additional details about the shopper who discovered the skull were not immediately available.
Iriarte said that despite the unusual circumstances, the sheriff's office does not believe a crime has occurred.
"What's preliminarily been decided is it's like an archeological bone," she said. "The skull is estimated to be about 75 years old. There's no noted trauma to the skull. There's nothing that leads them to believe that this skull has been preserved by suspicious means of any sort."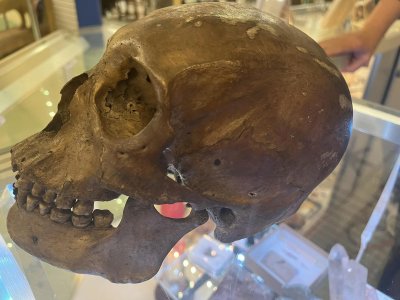 The store owner said the skull was found in a storage unit that was purchased several years ago, according to the LCSO.
Newsweek reached out via email and Facebook to Paradise Vintage Market for comment.
Meanwhile, Paradise Vintage Market posted about the "skull incident" on Facebook, sharing photos of LCSO detectives photographing and examining the remains.
Uncommon Knowledge
Newsweek is committed to challenging conventional wisdom and finding connections in the search for common ground.
Newsweek is committed to challenging conventional wisdom and finding connections in the search for common ground.