A criminal defense attorney ripped into Eric Trump during a Sunday appearance on Newsmax over his recent comments during his family's civil fraud trial, likening his comments to "taking a dump" over the justice system.
New York Attorney General Letitia James has sued former President Donald Trump, his family, including sons Eric and Donald Jr., and The Trump Organization for $250 million, accusing them of frequently inflating Trump's own net worth and the value of his assets by billions of dollars from 2011 to 2021 to secure better deals and loans. Trump and his family have dismissed the accusations and maintained their innocence, accusing prosecutors of being politically motivated and attempting to harm Trump's 2024 presidential campaign.
New York Judge Arthur Engoron ruled last month that Trump, his adult sons, their businesses, and executives committed fraud. Moving forward, the court will rule on six other accusations, including falsifying business records, insurance fraud, and conspiracy claims. Engoron himself will rule on the charges, as Trump's legal team did not opt for a jury trial. The result could see the former president lose some of his famous properties and be barred from doing business in New York.
On Friday, Eric Trump took the stand to testify about the matters at hand in the trial. He and his brother serve as executive vice presidents at the Trump Foundation, and were named as trustees for the trust that was set up to run the company while their father served as president. Following his testimony, Eric Trump decried the trial to members of the press gathered outside the courtroom as a "charade" and asserting his family's innocence.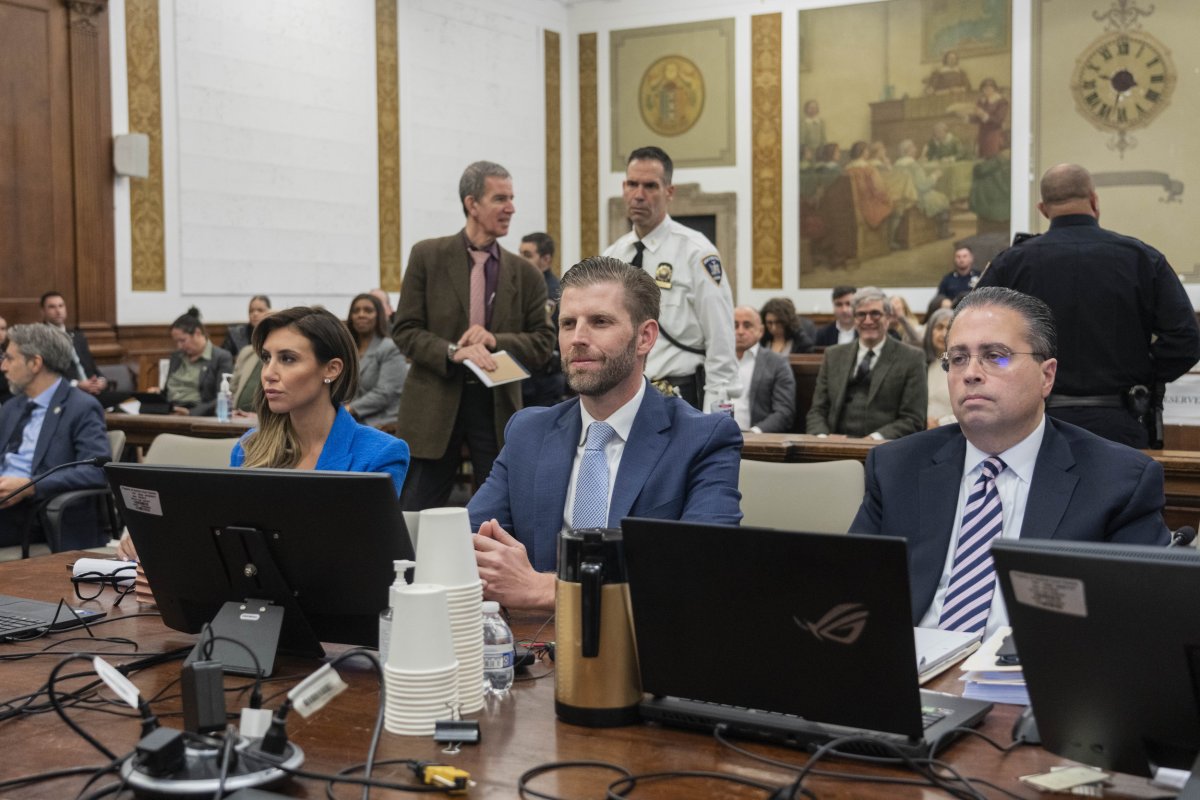 "We're going to win this thing," he said. "I promise you we're going to win it because we haven't done a damn thing wrong."
Randy Zelin is a New York City-based trial attorney specializing in white-collar criminal defense and is also known for his numerous appearances on the right-wing news channel Newsmax, where he provides legal analysis. In reaction to Eric Trump's earlier comments, Zelin lambasted the former president's son and accused him of "taking a dump over the system."
"Do it in the courtroom," Zelin said. "If you're so sure that you're going to win, if you haven't done a damn thing wrong, then do it in the courtroom. This abject lack of respect that people have for our system of justice, for our judges, for our prosecutors, for our quasi-prosecutors. Shut your mouth, keep it out of the media, show a little bit of respect, particularly if you're a last name you want to be attached to, being the most powerful person in the world. Do it in the courtroom, and stop taking a dump over the system that you want to preside over."
When pressed by Newsmax host Michael Grimm, who said that James was more at fault for bringing the case in the first place, Zelin said that Eric Trump and others inclined to make such comments "have to be the bigger person" and let voters punish the New York attorney general by potentially voting her out of office.
Newsweek reached out to representatives of the Trump family for comment.
Uncommon Knowledge
Newsweek is committed to challenging conventional wisdom and finding connections in the search for common ground.
Newsweek is committed to challenging conventional wisdom and finding connections in the search for common ground.