GOP Representative George Santos' latest claim about his Jewish ancestry drew questions and skepticism after he said he has been working to prove his family's Jewish ancestry.
The Republican congressman from New York has been under scrutiny after a report from The New York Times in December 2022 found that Santos had lied about much of his background while running for office. The fabrications include claims about his past employment, educational history and his family's heritage.
Santos has faced significant backlash for his claim about his Jewish ancestry. On his campaign website Santos said his mother, Fatima Devolder, was the descendant of refugees who "fled Jewish persecution in Ukraine, settled in Belgium, and again fled persecution during WWII." However, subsequent reporting revealed that government records show that Santos' grandparents were born in Brazil prior to WWII, and there are no records that Santos has any Jewish or Ukrainian heritage.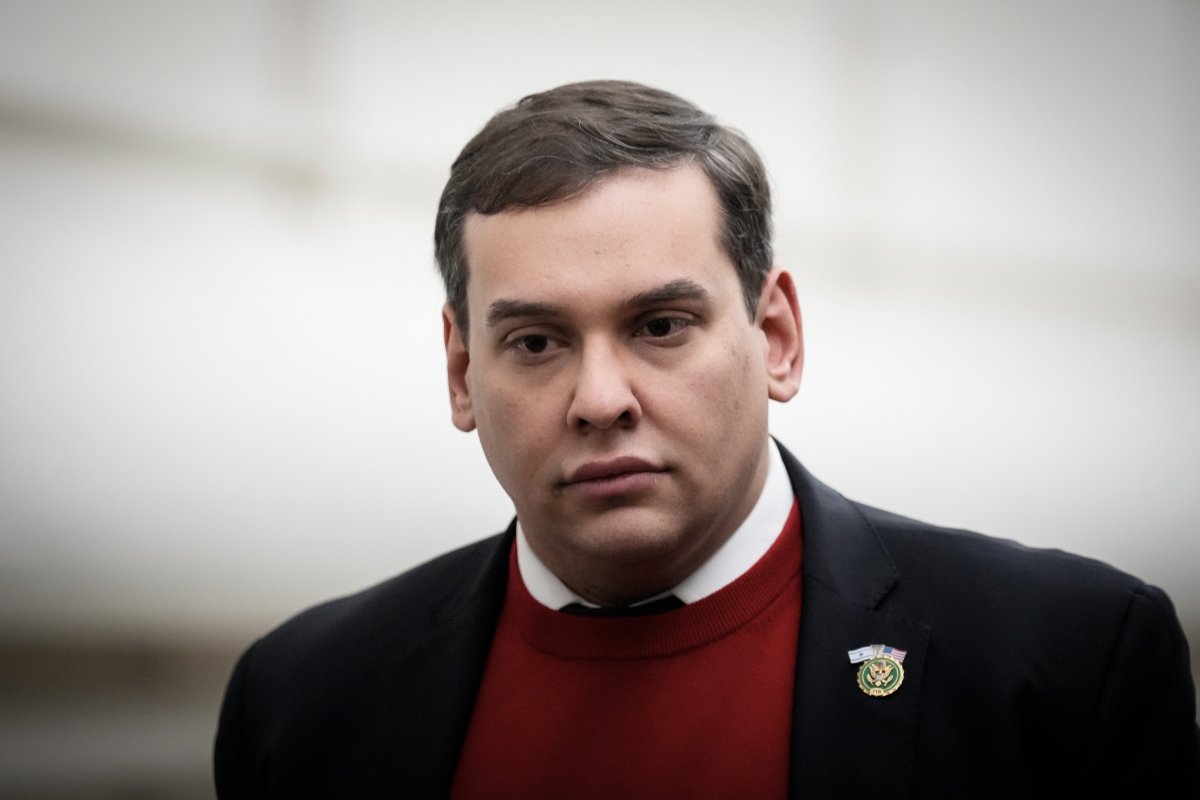 During Sunday's edition of CNN's Inside Politics with Manu Raju, Santos doubled-down on his Jewish ancestry claim as he said he is working to prove his family fled the Holocaust in Eastern Europe.
"Oh, it's true. I spent the last ten months DNA, hiring genealogists to actually prove [it]," the GOP lawmaker said.
However, when pressed about whether there is any documentation of his efforts, Santos responded by saying, "Unfortunately, Ukraine is in the middle of a war and my grandfather came from Ukraine… this is something I am going to prove before I die."
"I am working on finishing the last pieces of it, when they go to Brazil and they have documents forged so they can blend in. Once I have everything ready I will allow the same company I hired to submit the report to the press with glee," Santos said.
In response to Santos' apparent efforts to prove his claim, many took to X, formerly Twitter, to question the Republican congressman.
Molly Jong-Fast, a special correspondent for Vanity Fair, simply wrote, "Wait, he's doing this again?"
"George Santos is so good at lying he can pull bulls**t from anywhere. I look forward to seeing verifiable proof his family fled the holocaust," Ryan Shead, a political pundit, wrote on X.
Mike Sington, a former senior executive at NBCUniversal, also took aim at Santos' remarks.
"Wait for it…George Santos says he has proof his grandparents survived the Holocaust, he just can't produce the proof yet," Sington post.
"Get the f*** out of here," Democratic strategist Adam Parkhomenko wrote.
This comes after Santos previously stated in an interview with Piers Morgan Uncensored in February that he was awaiting the results of four different DNA testing kits to prove his family's history.
"I've always made this as a party favorite joke," Santos said in regards to his past statements. "I always say I was raised Catholic, but I come from a Jewish family, so that makes me 'Jew-ish.'"
In addition to the backlash Santos has garnered from Democrats and Republicans alike for his fabrications, he also faces 23 criminal charges regarding making false statements to the Federal Election Commission (FEC) and wire fraud. Santos has repeatedly denied all the charges.
Newsweek has reached out to Santos via email for additional comment.
Uncommon Knowledge
Newsweek is committed to challenging conventional wisdom and finding connections in the search for common ground.
Newsweek is committed to challenging conventional wisdom and finding connections in the search for common ground.