A video circulating on social media shows the moment a Russian ammunition depot exploded in Ukraine's Russian-occupied Donetsk region, creating a huge fireball, according to an official.
Petro Andriushchenko, an advisor to the exiled mayor of Mariupol, shared the video on his Telegram channel late on Sunday, saying that the explosion occurred in the village of Sedove, in Donetsk's Novoazovsk district.
The area is located 54 kilometers (33 miles) from Mariupol, the city besieged by Russian forces for nearly three months in 2022.
"It will keep detonating until next morning, that's for sure. Reports coming from the ground say only a third of the facility has been destroyed but nothing can be saved there anyway," Andriushchenko said.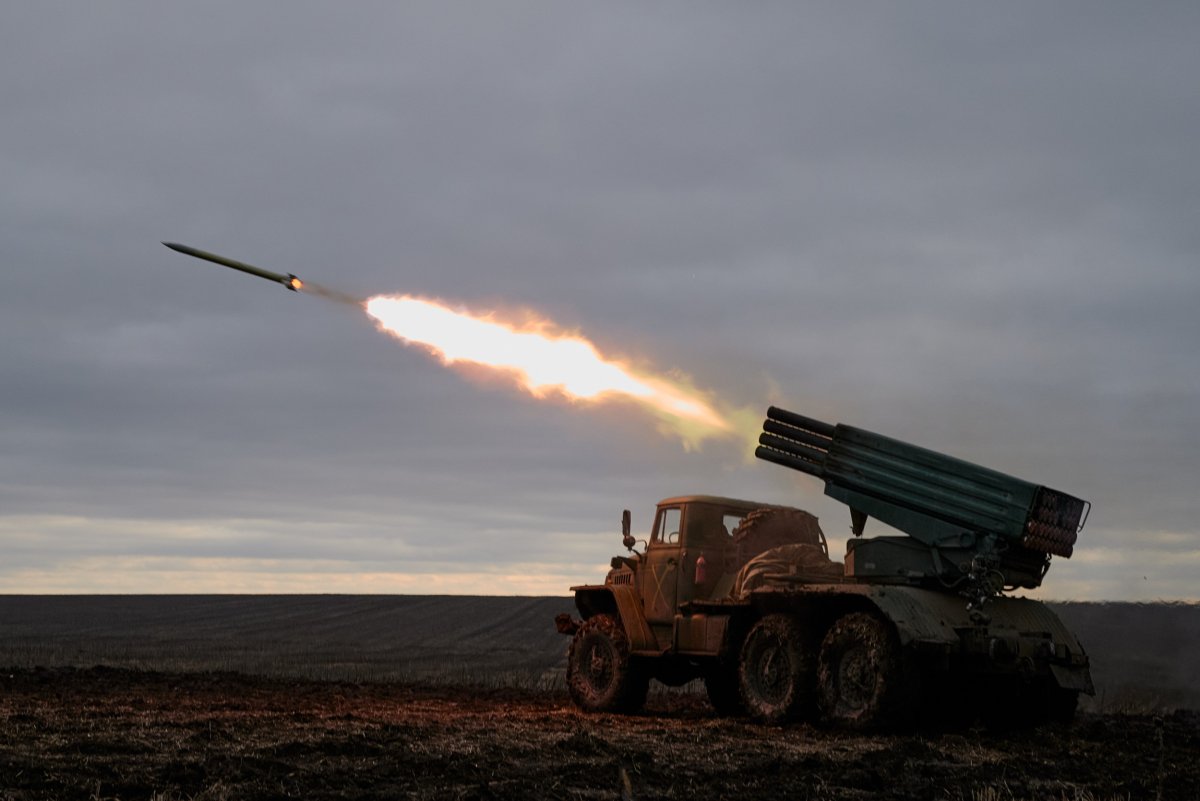 The mayor's adviser also said there was power outage in the village.
It isn't clear what caused the explosion, and the Kremlin has yet to comment on the incident. Kyiv hasn't claimed responsibility. Newsweek has contacted Russia's Defense Ministry for comment via email.
Some observers assessed that the blast could have been caused by an attack carried out by Ukraine using longer-range ballistic missiles fired from Army Tactical Missile Systems (ATACMS) donated by Washington.
"A Ukrainian strike on what looks like a major Russian ammunition depot in Sedove, near Mariupol. Only within range of ATACMS or cruise missiles," The Wall Street Journal's Yaroslav Trofimov wrote in a post on X, formerly known as Twitter, on Sunday.
Ukraine's first known use of ACATMs was to strike Russian airfields in the occupied Luhansk region and the port city of Berdyansk in the Zaporizhzhia region in October. The attacks reportedly destroyed more than a dozen Russian helicopters.
ATACMS are capable of reaching targets 100 miles or more away.
Russian President Vladimir Putin last month called the delivery of ATACMS to Ukraine "another mistake by the United States."
"War is war," Putin said. "And, of course, I have said that [ATACMS] pose a threat. It goes without saying. But what counts most is that they are completely unable to drastically change the situation along the line of contact. It's impossible."
Do you have a tip on a world news story that Newsweek should be covering? Do you have a question about the Russia-Ukraine war? Let us know via worldnews@newsweek.com.
Uncommon Knowledge
Newsweek is committed to challenging conventional wisdom and finding connections in the search for common ground.
Newsweek is committed to challenging conventional wisdom and finding connections in the search for common ground.