Dozens of guests have complained about severe eye and skin burn after attending a Bored Ape NFT event in Hong Kong this weekend.
Attendees of the non-fungible token (NFT) event have flocked to X, formerly Twitter, to report their symptoms, with several users ending up in hospital. "I woke up at 04:00 and couldn't see anymore," posted one called Crypto June. "Had so much pain and my whole skin is burned. Needed to go to the hospital."
Unprotected exposure to UV lights can cause a condition called photokeratitis, a condition that the American Academy of Ophthalmology (AAO) describes as being "like having a sunburned eye." It affects the front layers of the eye and can result in pain, redness, blurriness, sensitivity to bright light and temporary loss of vision, among other symptoms. To protect yourself from photokeratitis, the AAO recommends wearing sunglasses that block or absorb UV rays, wearing snow goggles or welding helmets.
The condition can result from staring at the sun, tanning beds, arc welding, reflections from snow (known as snow blindness) and any other unprotected exposure to UV light. Luckily, the condition will heal on its own, although it is important to see a doctor in case something more serious is at play. They can also offer treatments to relieve symptoms while the eyes heal.
The Bored Ape Yacht Club NFT project, run by the blockchain company Yuga Labs, have also posted about the situation, confirming that it has been "proactively reaching out to individuals since yesterday to try and find the potential root cause." So far, the project believes that less than 1 percent of attendees and workers at the event have experienced symptoms. Newsweek has reached out to the Bored Ape Yacht Club NFT project via X for further comment.
"While nearly everyone has indicated their symptoms have improved, we encourage anybody who feels them to seek medical attention just in case," the Bored Ape Yacht Club NFT project said in a post on X.
The Bored Ape Yacht Club is a collection of 10,000 unique digital collectibles called NFTs. Your Bored Ape NFT doubles as your Yacht Club membership, granting access to exclusive events and online projects.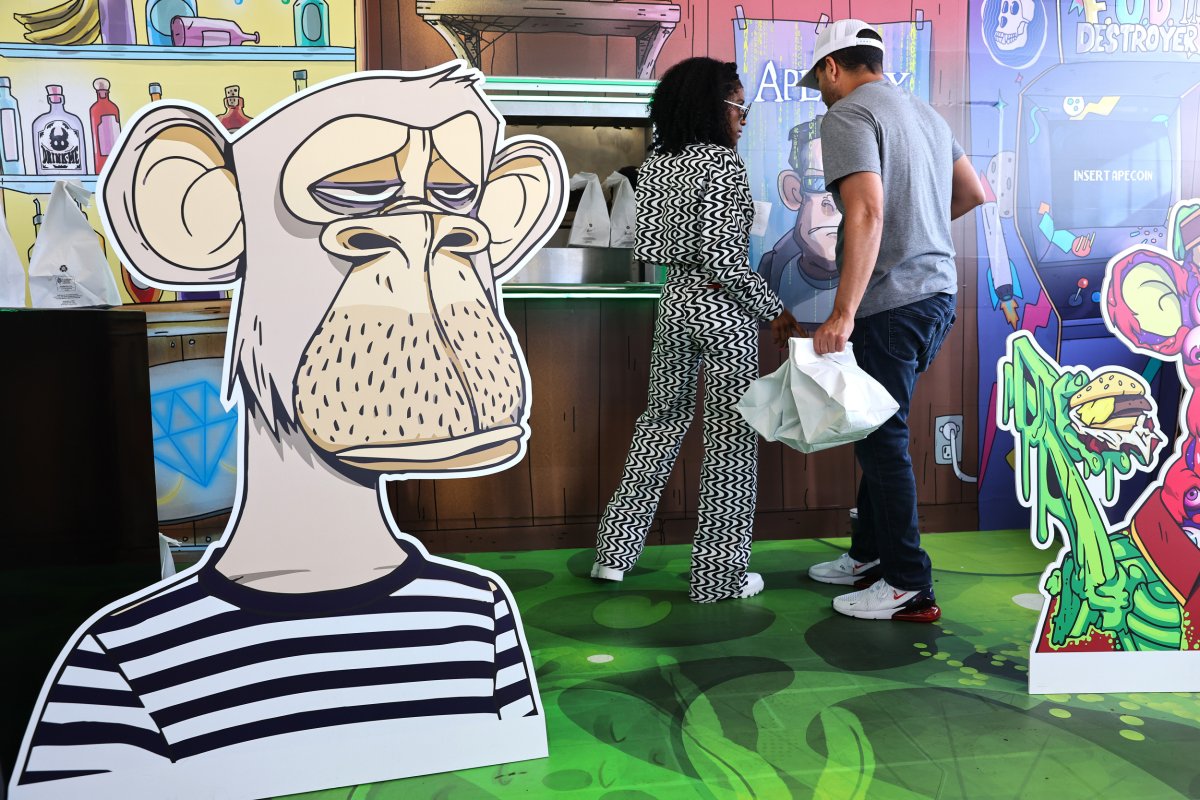 Apefest is an annual festival hosted by the Yacht Club for NFT holders, which this year was hosted in Hong Kong from November 3 to 5. Users on X said that the distressing eye condition was a result of the UV stage lights used at the event.
"So many of my friends are still unaware they must seek medical help to make sure they end up with no damage, as well," said X user Adrian Zdunczyk. "Please go get your eyes checked immediately."
Uncommon Knowledge
Newsweek is committed to challenging conventional wisdom and finding connections in the search for common ground.
Newsweek is committed to challenging conventional wisdom and finding connections in the search for common ground.