A number of MAGA and Republican figures have reacted to the GOP's series of defeats across the country on election night, most notably in Ohio where voters approved a motion to enshrine abortion protections in the state's constitution.
On Tuesday, voters in Ohio approved Issue 1 ballot which asked yes or no on whether to amend the state's Constitution to protect abortion rights in the wake of the Supreme Court overturning Roe vs. Wade last June. The yes vote won with 56.4 percent.
The result in Ohio arrived as Kentucky Gov. Andy Beshear won reelection against challenger Daniel Cameron in a race in which he cited the Republican's support of a near total abortion ban in the state.
Democrats in Virginia also ensured that GOP Gov. Glenn Youngkin will not be able to implement his planned 15-week abortion ban after the party maintained their control of the state Senate and won a majority in the General Assembly on Tuesday.
The heavy losses for the GOP in the November elections arrived after the issues of abortion restrictions were widely blamed for the party's poor 2022 midterm showing, in which the GOP failed to retake control of the Senate and only managed a small majority in the House.
There was some good news for Republicans on Tuesday, as Gov. Tate Reeves was reelected in Mississippi, defeating Democrat Brandon Presley. Reeves' campaign focused on job creation, low unemployment and better standards in education.
He had labeled Presley as a liberal supported by out-of-state donors, The Associated Press reported.
However, many Republicans focused on what went wrong rather than what went right.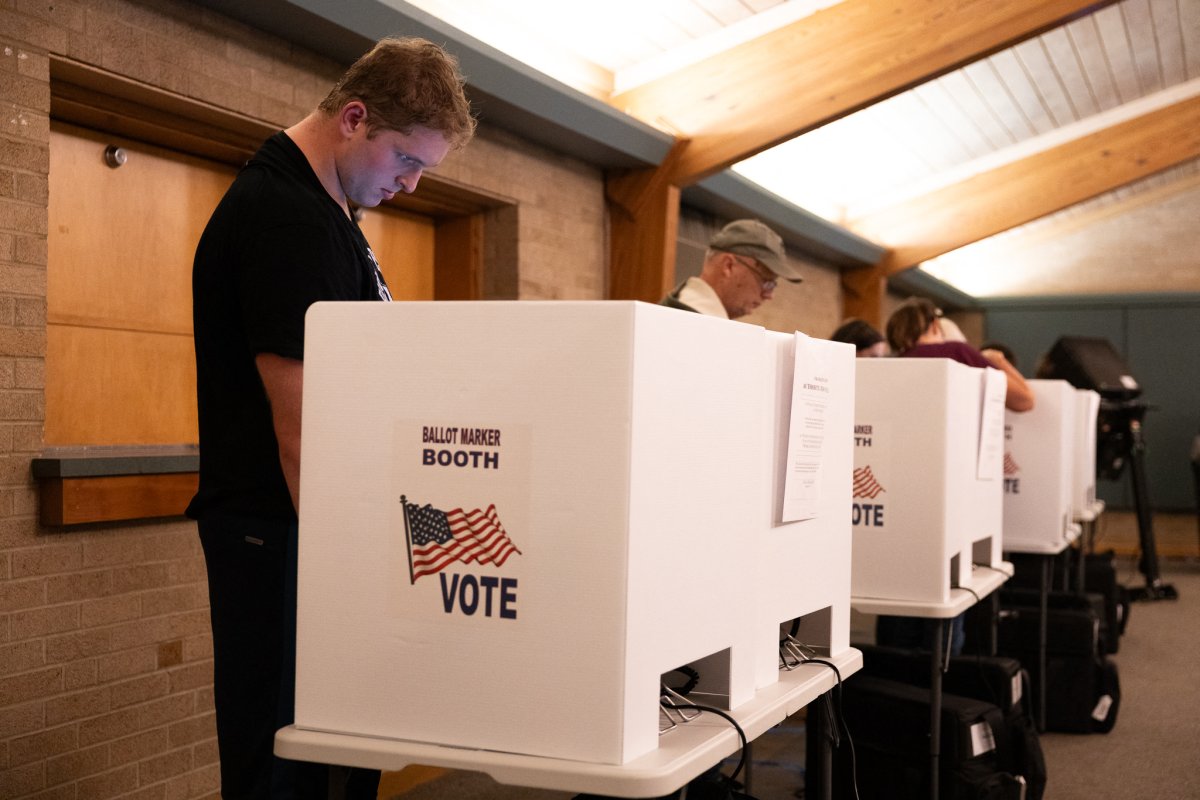 In response to Tuesday's elections, a number of Republican figures have suggested that hardline views on abortions are not supported by the general public, as well as other issues which are damaging the party's 2024 election hopes.
In a post on X, formerly Twitter, Turning Points USA founder and political commentator Charlie Kirk wrote: "The postmortem will happen. Abortion/RNC/RGA/establishment vs base etc.
"One thing is immediately clear, we're getting crushed on fundraising," he added while sharing a graphic which showed the Democrats heavily outspent the GOP in races such as the Kentucky gubernatorial race, the local elections across Virginia, and the Issue 1 abortion ballot in Ohio.
A similar sentiment was offered by Joshua Perry, of the pro-Trump media company Right Side Broadcasting Network.
"Blaming Trump for lost elections is what a primary opponent would do," Perry wrote.
"Why aren't the same people blaming Youngkin for the VA GOP losing the House and not winning the Senate? Fact: GOP isn't backing its candidates with the cash to outcompete Democrats. Same goes for abortion."
The Republican National Committee has been contacted for comment via email.
On Tuesday night, Fox News host Sean Hannity also suggested that hardline abortion restrictions may be putting off voters.
"If we're really going to be honest about this—and I consider myself pro-life, but I understand that's not where the country is—I would say first trimester, 15 weeks seems to be where the country is," Hannity said. "And these issues will be decided by the states."
While appearing on Hannity's Fox News show, Donald Trump's former White House press secretary Kayleigh McEnany said that the GOP have been on a "losing streak" ever since the Supreme Court quashed Dobbs vs. Jackson Women's Health in June 2022, which overturned a constitutional right to abortion.
"On the issue of abortion in Ohio tonight, we continue the losing streak in the pro-life movement," McEnany said. "Every ballot initiative has been lost post-Dobbs for the pro-life movement. As a party, we must, we must not just be a pro-baby party. That's a great thing. We must be a pro-mother party.
McEnany added that the party needs a "national strategy" to help vulnerable women as the 2024 election "could be determined" over abortion rights.
Elsewhere, conservative commentator Matt Walsh suggested that the GOP needs to lean more on abortion restrictions.
"Before you tell me that the pro-life message is a political loser, answer me this: how many Republican candidates fought back hard and effectively on this issue, actively went after the left, ran ads attacking their opponent for supporting the dismemberment of fully developed infants (which nearly every Democrat does), and actually countered the left's pro-abortion narrative with a strong and affirmative pro-life narrative?" Walsh posted on X. "It seems to me that the pro-life message is being blamed in races where the pro-life message was never even articulated."
In a statement after Tuesday's results, President Joe Biden said Americans voted to "protect their fundamental freedoms—and democracy won."
"In Ohio, voters protected access to reproductive health in their state constitution," Biden said.
"Ohioans and voters across the country rejected attempts by MAGA Republican, elected officials to impose extreme abortion bans that put the health and lives of women in jeopardy, force women to travel hundreds of miles for care, and threaten to criminalize doctors and nurses for providing the healthcare that their patients need and that they are trained to provide.
"This extreme and dangerous agenda is out-of-step with the vast majority of Americans."
Uncommon Knowledge
Newsweek is committed to challenging conventional wisdom and finding connections in the search for common ground.
Newsweek is committed to challenging conventional wisdom and finding connections in the search for common ground.