A paralyzed dog who overcame the toughest possible start to life has been breaking hearts for altogether different reasons.
Kahlua was adopted by her current owner four years ago after a life-changing injury as a puppy. "She suffered a fall from a three-story balcony that broke her spine and hip and left her paralyzed," Kahlua's owner told Newsweek. "A pet rescue came in and saved her and a foster family prepared her for a forever home which ended up being us."
While the internet is littered with stories of shelter dogs finding forever homes, the reality is that it can often be a struggle for these pet pooches to get adopted.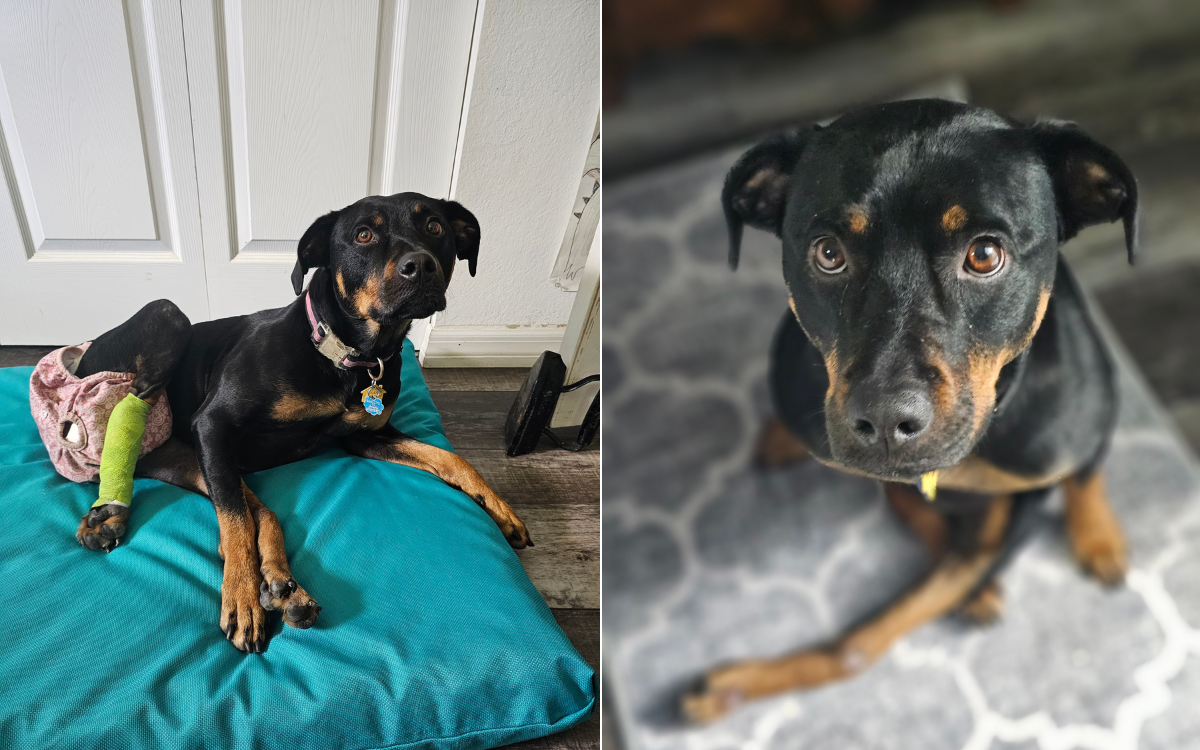 A 2014 study published in the journal Applied Animal Behavior Science found that the vast majority of shelter visitors only request to interact with one dog and that this interaction amounts to an average of just eight minutes. Kahlua could have easily been left stuck in the system, but her owner saved her from that.
There's no denying the fact that, because Kahlua can't use her back legs or back, she required a lot more extra care. "She wears diapers and can't hold her bladder and bowels like other dogs. She's okay with holding her bowels but still has accidents," her owner said. "Every potty trip requires a harness lift that holds her back legs up. There's no being lazy and just opening the back door."
Kahlua is able to get around by hopping and dragging her legs, but this also causes abrasions that her owner has to treat.
Aside from the physical limitations caused by her injuries, Kahlua's owner had to consider the psychological impact. "Because of her past she doesn't trust people easily and it took months to get her to trust us," they said. "She eventually warmed up to us and realized we weren't going to hurt her."
However, Kahlua's human companion was always determined to give her the best possible life. "She doesn't realize she's different and wants to do everything our other dog does," they explained.
Through a mix of hard work, love and the support of two canine siblings, Sully and Caleb, they have been able to achieve that. "She may be paralyzed but she's definitely living her best life," Kahlua's owner said. "She loves Fetch and is obsessed with her ball."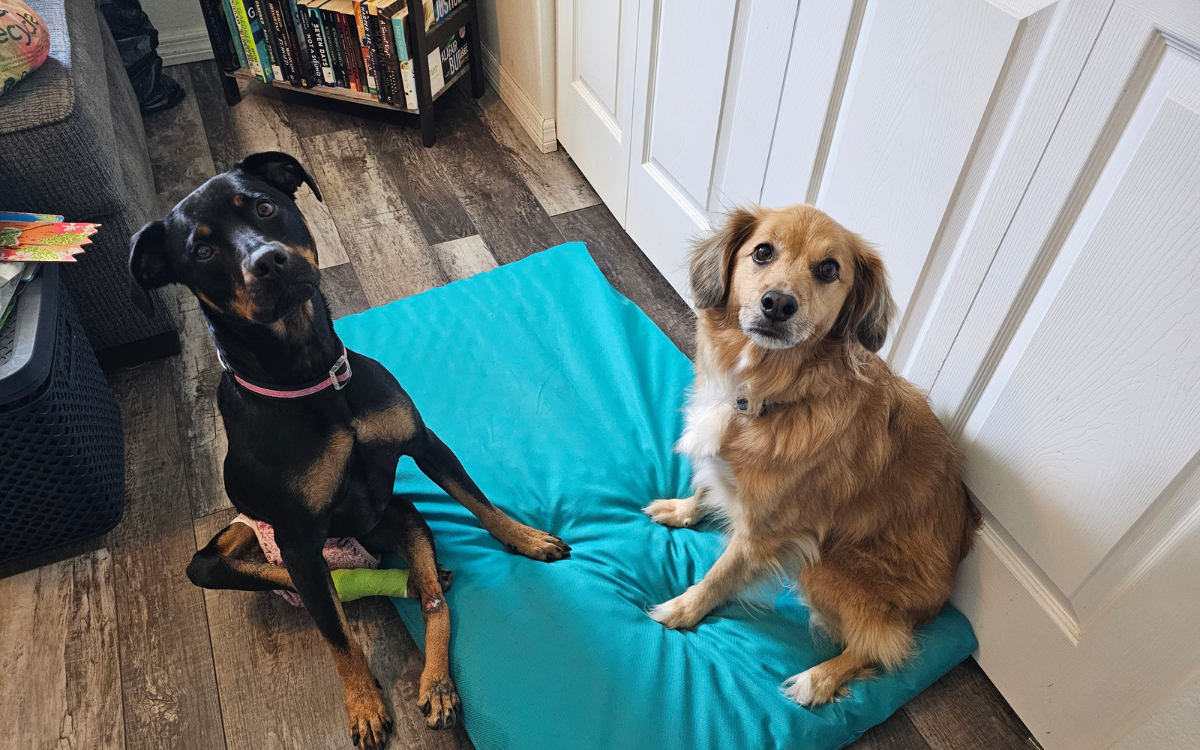 Kahlua sometimes gets by using a wheelchair, though her owner stresses "dogs aren't meant to be in it all the time." They said: "She gets some backyard play in it and occasionally a walk when the weather is nice."
All of this has given Kahlua the kind of secure base she needed to live a happy and full life, just like any family dog. And just like any family dog, Kahlua is known to occasionally exhibit a flair for the dramatic.
One such incident came to the fore in a video posted to her TikTok page, Kahluaadventures. The clip shows Kahlua, lying down on her bed, appearing unwell.
According to her owner, she had been sick earlier that day and was keen to let everyone know. So, her human companion decided to capture a video of her sad face for her followers on social media.
"Those big brown eyes will get her everything," she said. "It made me laugh because she's full of such sass and will do anything for attention. I work from home and she sleeps almost all day long. I just caught her looking sad."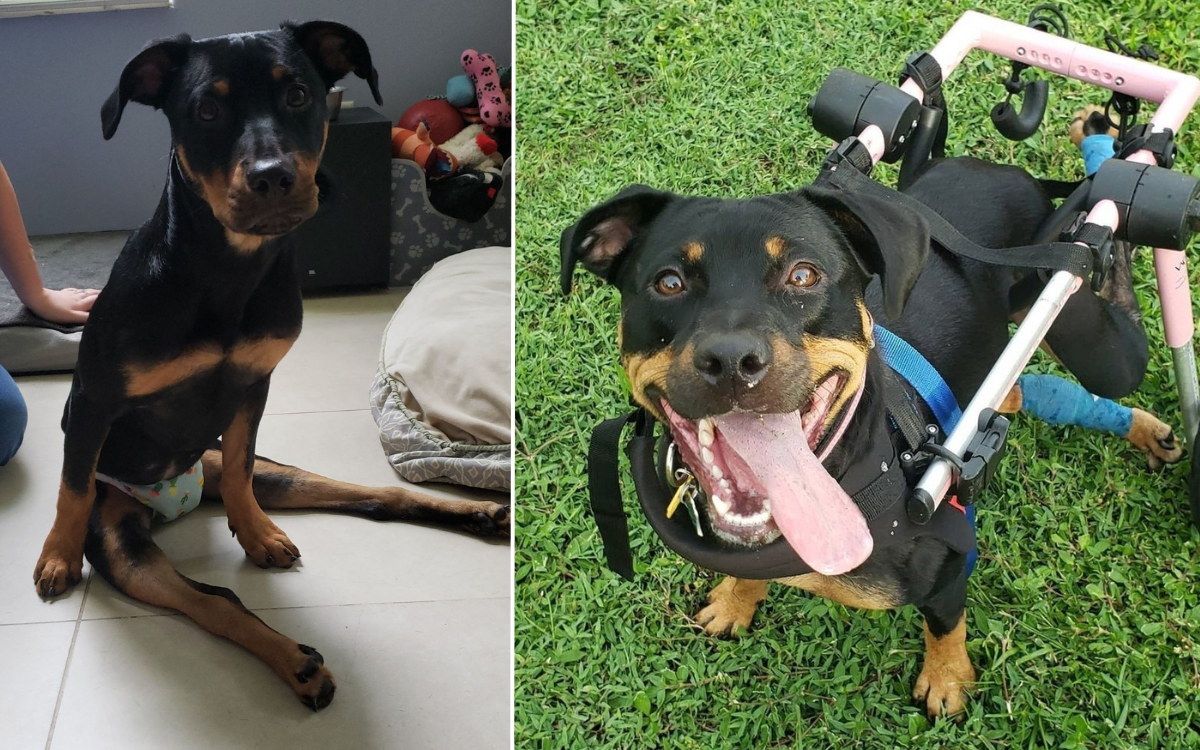 The clip had the desired effect, with viewers flocking to post messages of support alongside the video. "Poor baby. She needs extra cuddles," one user wrote, with another commenting: "Don't be sad we love you." A third added: "Aww feel better soon sweet girl."
Kahlua's owner has been blown away by the response to their dog's TikTok channel but ultimately hopes it will inspire others to take a chance on dogs just like her.
"I started her page to educate people and bring some smiles to people's faces," they said. "Maybe seeing her journey will prompt someone else to rescue a dog with a disability. These dogs want to live and in the right homes they can thrive."
Do you have funny and adorable videos or pictures of your pet you want to share? Send them to life@newsweek.com with some details about your best friend and they could appear in our Pet of the Week lineup.
Uncommon Knowledge
Newsweek is committed to challenging conventional wisdom and finding connections in the search for common ground.
Newsweek is committed to challenging conventional wisdom and finding connections in the search for common ground.