Kentucky's Democratic Governor Andy Beshear has been reelected Tuesday night, according to the Associated Press (AP), which may prove worrisome for Republicans ahead of the 2024 presidential election.
Beshear beat out Kentucky Attorney General Daniel Cameron, who received the endorsement of former President Donald Trump. Despite Kentucky's conservative lean, the governor's race was widely expected to be competitive. Beshear is a popular governor who narrowly defeated former Governor Matt Bevin in 2019, winning by less than a half percentage point.
A previous Emerson College poll released on Friday also put Beshear and Cameron tied at 47 percent of the vote, with 4 percent of respondents undecided and 2 percent opting for someone else. The survey of 1,000 likely voters was conducted from October 30 to November 2.
Cameron notably rose to national prominence following the fatal shooting of Breonna Taylor by Louisville police in 2020. The death sparked nationwide protests as the country grappled with race relations that summer. Cameron's handling of the case came under scrutiny over his recommendations of charges to a grand jury.
Cameron also previously thanked Trump for his support in his primary victory speech in May, saying, "The Trump culture of winning is alive and well in Kentucky."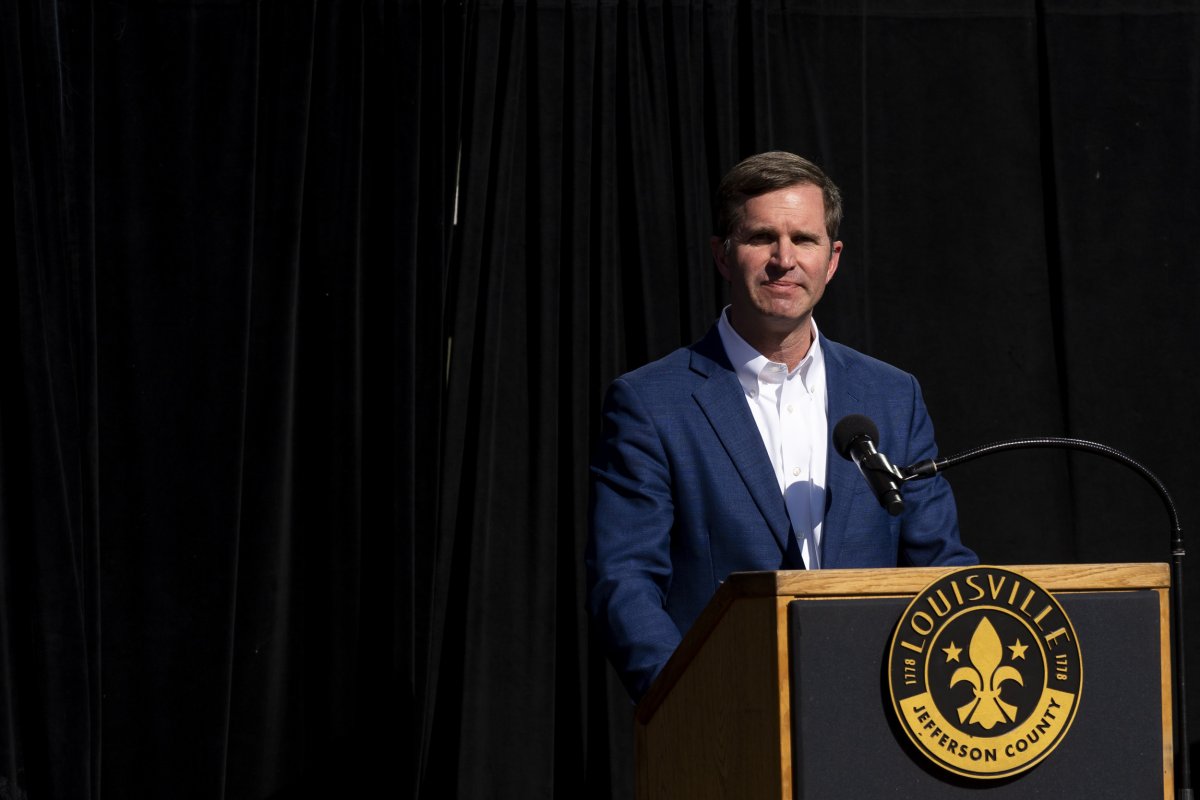 In a post to X, formerly Twitter, The Recount noted that Kentucky has a history related to presidential elections, saying: "Democrat Andy Beshear has won reelection as governor of Kentucky, defeating Republican state Attorney General Daniel Cameron.
"In the 21st century, every Kentucky gubernatorial election has predicted the next presidential winner:"
In 2003, Republican Ernie Fletcher was elected governor of Kentucky. In 2004, George W. Bush defeated Democrat John Kerry in the presidential election. Then in 2007, Democrat Steven L. Beshear, Andy's father, won Kentucky's gubernatorial election. In 2008, Democrat Barack Obama defeated Republican John McCain in the presidential election.
The cycle repeated in 2011, when both Steven L. Beshear and Obama were reelected. In 2015, Republican Matthew Bevin was elected Kentucky governor; then in 2016, Republican Donald Trump won the presidential election over Democrat Hillary Clinton.
Most recently, in 2019, Andy Beshear won the gubernatorial race, and in 2020, Democrat Joe Biden beat the incumbent Trump in the presidential election.
Political pollster Kevin Wagner told Newsweek on Tuesday, "I think that's interesting," in response to The Recount's post on X noting the historical context of Kentucky's elections, "but the circumstances in Kentucky are pretty different than the national ones. It's a bit early to make predictions about elections that are a year away."
D. Stephen Voss, political analyst and associate professor of political science at the University of Kentucky, also told Newsweek on Tuesday that "Kentucky is a quirky state, outsiders should hesitate to read much into the governor's election. There is a degree to which Kentucky is caught up in national moods and some signs could indicate how voters feel. But a year is far to speculate on the 2024 presidential election."
Uncommon Knowledge
Newsweek is committed to challenging conventional wisdom and finding connections in the search for common ground.
Newsweek is committed to challenging conventional wisdom and finding connections in the search for common ground.