Israel has agreed to daily four-hour humanitarian pauses in northern Gaza, a senior White House official said Thursday.
Israel told the United States that it will start implementing the four-hour pauses Thursday, and will announce the pauses three hours before they start, National Security Council spokesperson John Kirby told reporters Thursday.
The Israeli announcement is "a significant step forward in the right direction, including for the protection of civilians," Kirby said.
It's unclear how long the daily pauses will last. Israel told the U.S. it won't conduct any military operations in the areas where the pauses take place.
The decision to implement the humanitarian pauses comes after Israeli Prime Minister Benjamin Netanyahu earlier this week said that Israel was open to "little pauses" in the fighting to address the growing humanitarian crisis in Gaza. But Netanyahu reiterated that Israel opposed a general ceasefire until Hamas released more than 200 hostages it captured in the Oct. 7 attack.
"There will be no ceasefire without the release of our hostages," Netanyahu said Wednesday at a meeting of Israeli government officials.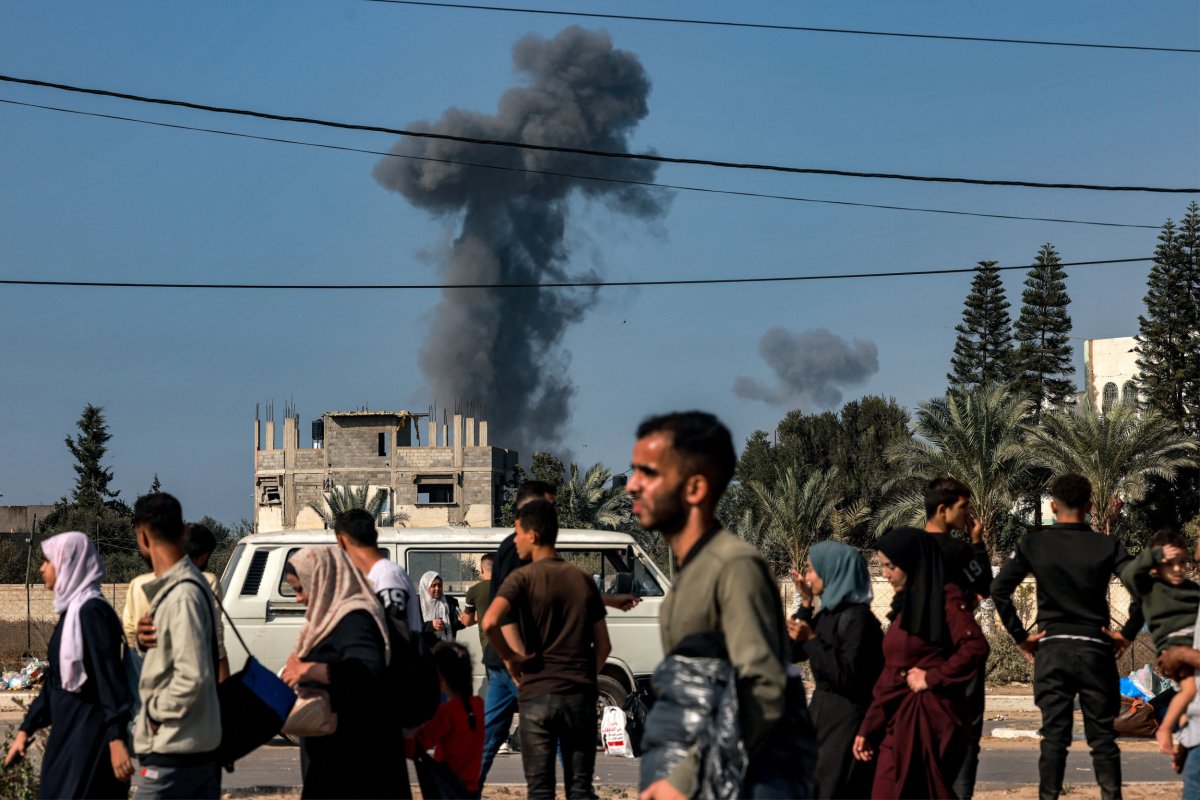 Since the start of the Israel-Hamas war, more than 10,000 people have died in the Gaza Strip, according to the Hamas-run Gaza Health Ministry.
Israel is conducting airstrikes and a ground operation in Gaza to destroy Hamas's military capacity in response to the militant group's Oct. 7 attack in Israel, which killed 1,400 people.
Israel has also put Gaza under siege, causing widespread shortages of food, water, fuel and electricity. More than 500 trucks carrying humanitarian aid have entered Gaza from Egypt in recent weeks, a spokesperson for the State Department said Tuesday.
But humanitarian aid groups say Gaza needs significantly more assistance for civilians caught in the fighting between Israel and Hamas. The war is the deadliest outbreak of violence in the conflict in years and has sparked fears of a broader regional war.
The four-hour humanitarian pauses announced Thursday represent a breakthrough in talks between Israel, the U.S. and other nations urging Israel to limit civilian casualties in the war.
Kirby said the agreement resulted from negotiations between Netanyahu and Biden and other senior administration officials including Secretary of State Antony Blinken, Defense Secretary Lloyd Austin and National Security Adviser Jake Sullivan.
"These decisions have come in the wake of an awful lot of engagement by the administration to try to make sure that humanitarian assistance can get in and people can get out safely," Kirby said.
The United States wants to see the pauses continue "for as long as humanitarian assistance is needed," Kirby added.
Tom O'Connor contributed reporting to this story.
Uncommon Knowledge
Newsweek is committed to challenging conventional wisdom and finding connections in the search for common ground.
Newsweek is committed to challenging conventional wisdom and finding connections in the search for common ground.