The U.S. Department of Education said on Thursday it plans to hold accountable student loan services that fall short in their duties, as repayments resumed last month after a three-year halt due to the COVID-19 pandemic.
The move comes after the administration of President Joe Biden withheld interest rates payments for nearly a million student borrowers after a company that services their loans failed to send out billing statements on time. About 2.5 million people were affected, the Education Department said last month.
The Missouri Higher Education Loan Authority was late in issuing the statements, a failure that led borrowers to miss their payments. The government held back $7.2 million from the loan service as a result of the misstep.
"The Biden-Harris Administration has made clear that we will not allow borrowers to pay the price for unacceptable servicing failures," U.S. Secretary of Education Miguel Cardona said in a statement. "As the Biden-Harris team works to fix our country's broken student loan system, we will continue to put the needs of borrowers first and do whatever it takes to support Americans' success as they return to repayment."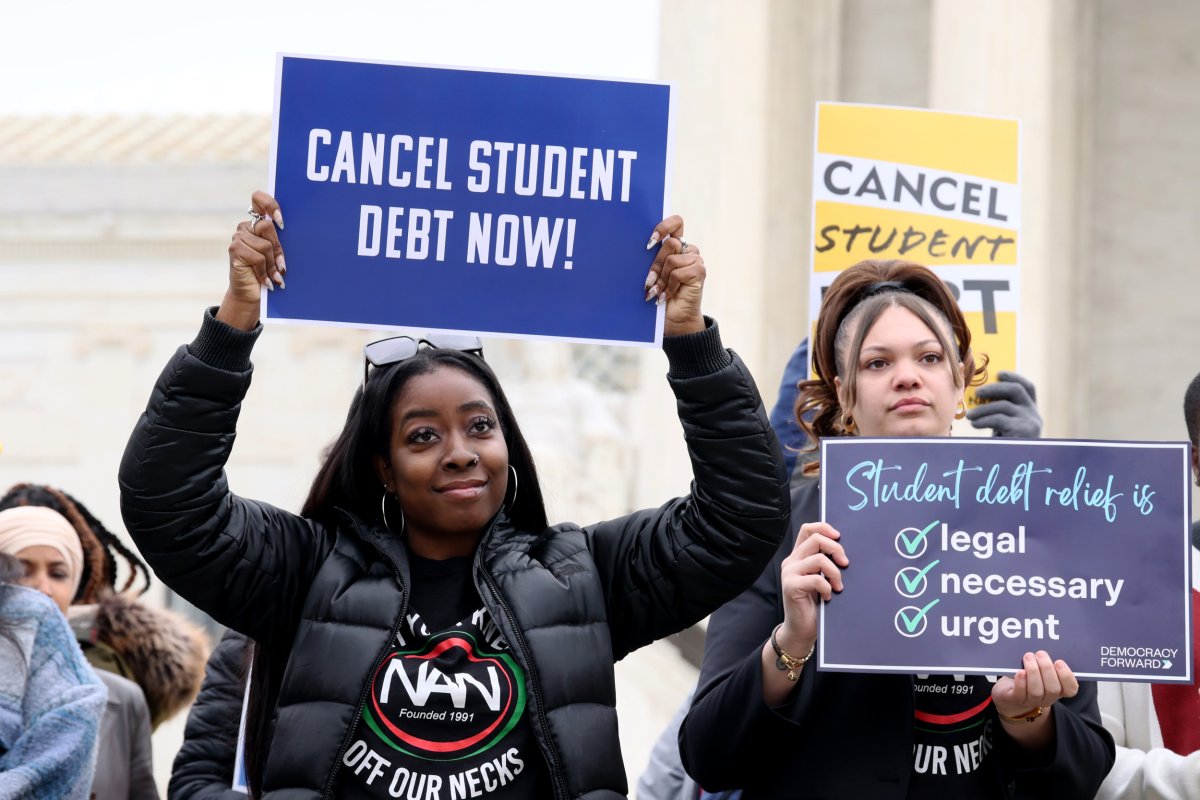 Some of the moves the government announced on Thursday include the withholding of payments when loan services fail to provide top-notch service.
"When servicers do not meet their contractual obligations or are not meeting acceptable standards, the Department has the authority to withhold payments based on the number of borrowers who are not being served," it said in the statement.
Servicers may be suspended or lose borrowers if they don't perform adequately, the Education Department said, adding: "If servicers show they are unable to perform their duties for the borrowers they manage, the Department can suspend the allocation of additional borrowers, or re-allocate borrowers to other servicers."
"The Department also has the authority to allocate new loans to high-performing servicers," it added. "Withholding accounts has direct financial impacts on servicers, because their compensation is largely driven by monthly fees for each borrower they service. Therefore, fewer accounts lead to lower payments moving forward."
Affected borrowers may also see a pause in payments until mistakes are corrected.
"When certain types of errors are detected, the Department directs servicers to place affected borrowers into a short administrative forbearance while the errors are resolved," the Education Department said.
Borrowers may even have their interest be cut to zero for periods if it was deemed that their payments where interrupted due to servicer errors and it hindered borrowers' progress toward loan forgiveness.
Federal Student Aid Chief Operating Officer Richard Cordray suggested that it will be looking afresh at the contracts to loan servicers in 2024.
"The return to repayment is an unprecedented time in the Direct Loan program, and in 2024, we will transition to new contracts that provide us with updated requirements for servicers and more ways to ensure borrowers get the support they deserve," he said in a statement.
Nearly 44 million Americans owe student debt that has totaled nearly $2 trillion, according to the Education Data Initiative.
The Biden administration moved to forgive up to $20,000 of student debt for borrowers, but the Supreme Court struck down the effort in June.
In August, the White House came up with what they called the SAVE plan to help borrowers get on a path toward debt forgiveness more quickly. Interest on loans restarted in September and repayments of the debt resumed last month.
Research shows that the average student loan payment for households is about $200-$300 a month, which comes to around 5 percent of the U.S. median salary, according to Wells Fargo economists.
Uncommon Knowledge
Newsweek is committed to challenging conventional wisdom and finding connections in the search for common ground.
Newsweek is committed to challenging conventional wisdom and finding connections in the search for common ground.