China will tighten reporting controls on strategic rare earth elements, according to its Commerce Ministry, in a move that could choke off America's supply of critical minerals used in the production of electric cars and missiles.
The ministry said on Tuesday that exporters of rare earth elements would need to report their shipment orders, although no limitations were announced at the time. The government did not publicly specific which minerals would be subject to the new reporting requirement.
The decision is being viewed as a message to Washington about Beijing's potential to target specific industries as a response to the U.S.'s own restrictions on high-end semiconductors.
The decision also comes as Chinese leader Xi Jinping is slated to travel to San Francisco next week for the Asia-Pacific Economic Cooperation summit, where he is expected to meet President Joe Biden and attend a reception with U.S. corporate elites.
Rare earth elements are a group of 17 minerals that, although abundant, are challenging to extract and process for use in cutting-edge technologies, from new electric vehicles and solar panels to microchips used by the defense industry.
China is the biggest producer of rare earth elements, having mastered extraction and processing. The new reporting requirement was a common practice, its Commerce Ministry said of the policy move.
"The establishment of an import and export statistical survey and reporting mechanism for certain bulk products is an internationally accepted practice. Statistics on the import and export of goods helps us to grasp the incomings and outgoings of bulk products in a timely manner in order to examine trends," said He Yadong, a ministry spokesperson.
The new reporting requirement is an update to the commodity reporting regulations published in 2022 by China's statistics bureau and will last two years starting from October 31.
China currently accounts for 60 percent of the world's rare earth extraction and 87 percent of processing, according to analysis by the Paris-based International Energy Agency.
Rare metals aren't the only items on Beijing's growing list of strategic targets; the Commerce Ministry has also asked importers of iron ore, copper ore concentrate and potash fertilizer to report their orders.
In July, China imposed export restrictions on two rare earth minerals—gallium and germanium—which are crucial for semiconductor manufacturing. The decision was seen as a counterblow to Washington's controls on China's access to high-end computer chips.
However, experts have questioned the presumption that China could hurt the United States with rare earth restrictions.
"We have a hard time seeing how China could slap rare earth restrictions on consumer goods—goods that are produced inside China and are increasingly consumed globally—and not shoot itself in the economic foot in the process," John LaForge, head of real asset strategy at Wells Fargo Investment Institute, said in a 2019 research report.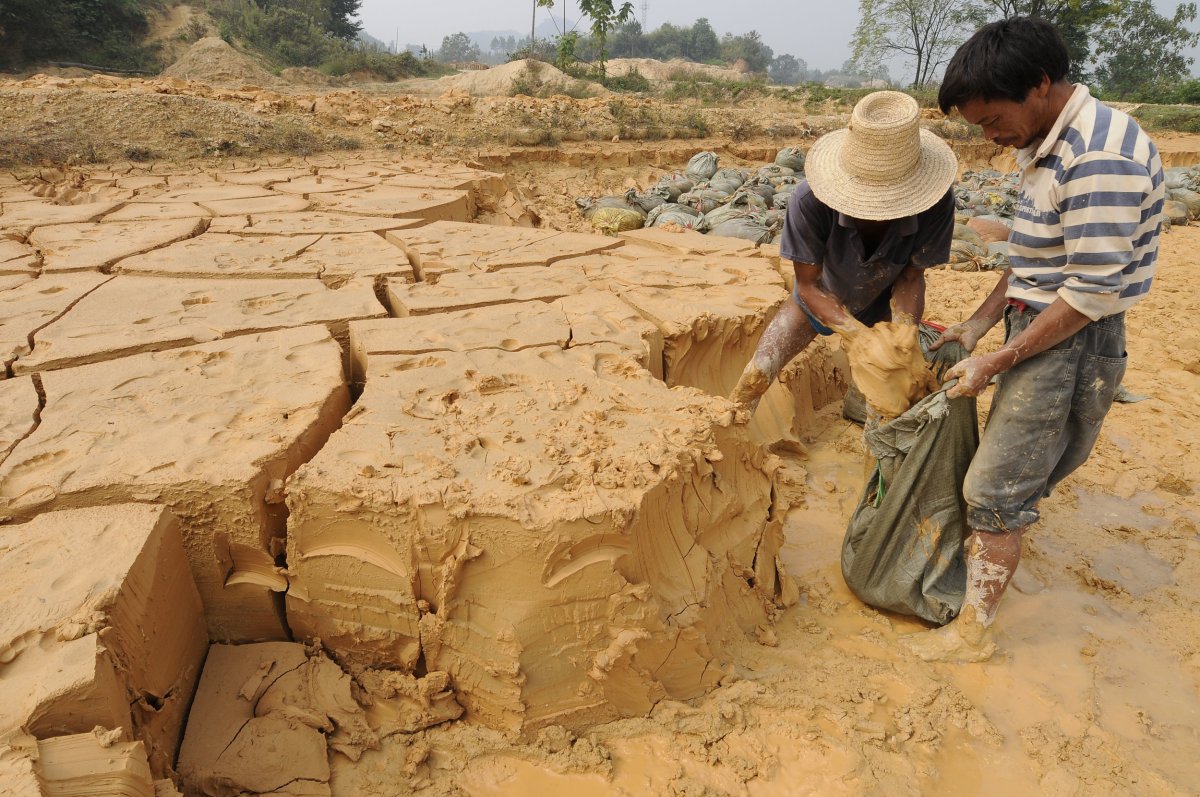 China has been accused of weaponizing its dominance in the rare earths industry before. In 2010, Beijing slashed export quotas and reduced shipments to Japan after tensions escalated over the disputed Senkaku Islands in the East China Sea.
Beijing's targeting of Japan raised widespread concerns in the West, but China eventually lifted the restrictions after the World Trade Organization ruled against Beijing's actions in 2014 in a case jointly put forward by the U.S., the European Union and Japan.
Jeremy Hsu, writing for Scientific American, concluded that Beijing's restriction of rare earth exports to Japan had backfired, as companies found ways to reduce dependence on particular elements.
"Afterward, Japanese automakers such as Toyota and Honda began developing hybrid car motors that greatly reduced or even eliminated rare earth elements, such as terbium and dysprosium, from the powerful magnets used in electric motors," Hsu said.
Meanwhile, the U.S. has worked with its allies to reduce dependence on China for rare earth metals. Renewed efforts are being made to shore up domestic production at sites such as Fort Worth in Texas.
China, however, continues to find new reserves of rare earth elements at home, including the latest discovery of a new ore in Baotou in its northern Inner Mongolia region.
Uncommon Knowledge
Newsweek is committed to challenging conventional wisdom and finding connections in the search for common ground.
Newsweek is committed to challenging conventional wisdom and finding connections in the search for common ground.