Gal Gadot has become a divisive figure in Hollywood in recent years due to her public support of Israel and the Israel Defense Forces (IDF), in which she served as a fitness instructor.
The Wonder Woman star, 38, has been dedicating her social media accounts to supporting the people of her native country amid its conflict with the Palestinian militant group Hamas.
On October 7 Hamas and Islamic Jihad militants launched an unprecedented attack on southern Israel. Hamas said the attack was retribution for worsening conditions for Palestinians under Israeli occupation. Israel launched hundreds of airstrikes on the Gaza Strip, followed by ground operations.
According to Israeli officials, 1,400 people in Israel have been killed as of Friday, the Associated Press reported, while more than 10,800 Palestinians have been killed, according to the Gaza Health Ministry, the AP said.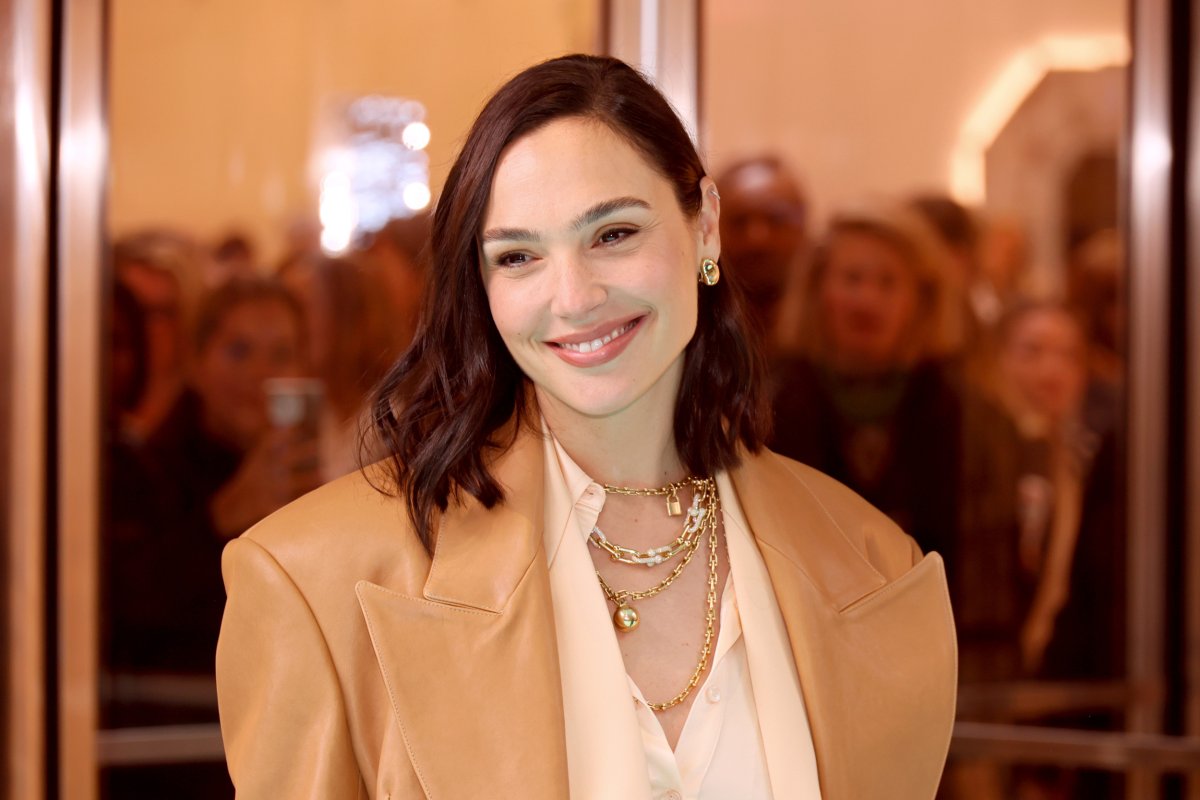 The United Nations and many world leaders have been calling for a humanitarian pause to the hostilities. Israel agreed to a 4-hour daily pause on Thursday, while declining requests for a multi-day pause.
This comes as ground units of the IDF have been expanding operations in Gaza. While it was falsely claimed online that Gadot had joined the Israeli army to fight Hamas, she did enlist in the IDF when she was 20 years old as part of her mandatory military service.
Newsweek reached out to a representative of Gadot for comment via email on Friday.
While she is no longer in the IDF, Gadot still has connections with the Israeli military. She reportedly helped organize a screening Wednesday night of the IDF film Bearing Witness, which shows the October 7 attack on Israel. The screening was marred by a mass brawl outside the venue. Video footage shared by Los Angeles' KABC-TV shows at least two groups clashing outside the city's Museum of Tolerance.
Gadot was not among the estimated 200 people in attendance at the screening. However, her husband, Israeli film producer Jaron Varsano, was there, as were Israel's ambassador to the United Nations, several Hollywood executives, and Oscar-winning filmmakers.
During the event, organizer Melissa Zukerman thanked IDF spokesperson Amnon Shefler and former Israeli intelligence officer Sara Greenberg for working with her on the event.
According to reports, Gadot served as a combat fitness instructor in the Israeli military for two years.
Gadot credits her military experience with landing her first Hollywood role in the 2009 action film Fast & Furious, in which she performed all her own stunts, as well as in the franchise's sequels, Fast Five and Fast & Furious 6.
Gadot has said her role as a fitness instructor in the IDF helped her maintain her physique and remain fit, which likely helped her in the role of Wonder Woman in the 2017 film.
"I think it's mostly the discipline," she told Chicago Fox affiliate WFLD in August. "And the fact that have to work well in a group. It's not about you, you're not number one. Right now we're doing something for a greater objective and when you film a movie, the greater objective is to make a great movie."
Her having been a part of the IDF hasn't been without controversy. In 2022 Fox News reported that due to Gadot's connection with the Israeli military her movie Death on the Nile wouldn't be shown in Lebanon and Kuwait. Lebanon also banned Gadot's movies Wonder Woman and Wonder Woman 1984.
The 2021 release of the National Geographic short-form documentary series IMPACT with Gal Gadot was also met with criticism.
"I think much of it comes from ignorance and people not understanding what most people do in the army in Israel or what I did in the army during my service in the military," she told The Jakarta Post about the criticisms of her military background, during a virtual press conference on April 12 to promote the docuseries.
Now backlash over alleged Islamophobia in Wonder Woman 1984 has reemerged. One minor subplot of the film involves an Arabic character demanding that "heathens" be expelled from his ancestral homeland.
Some also criticized Gadot over a Wonder Woman 1984 scene that shows her character using a missile to save Arab children by propelling herself towards them with the weapon just before they were about to be hit by a vehicle.
Gadot was one of the first Hollywood names to support Israel, writing on October 7: "I stand with Israel you should too. The world cannot sit on the fence when these horrific acts of terror are happening!"
She has continued to support her home country by sharing a series of posts regarding the hostages taken by Hamas. She has made no mention of joining the Israeli army.
Uncommon Knowledge
Newsweek is committed to challenging conventional wisdom and finding connections in the search for common ground.
Newsweek is committed to challenging conventional wisdom and finding connections in the search for common ground.