An appeal for donations by Rep. Lauren Boebert on X, formerly Twitter, has sparked a wave of mockery aimed at the House Republican on Friday.
Boebert, who represents Colorado's 3rd Congressional District, is facing a GOP primary challenge from Jeff Hurd, a Grand Junction attorney, and a number of her former donors have already defected to her rival. If she wins the primary in November 2024, Boebert could face a rematch of her primary battle against Democrat Adam Frisch, a businessman who unexpectedly came within 546 votes of unseating her at the 2022 midterms.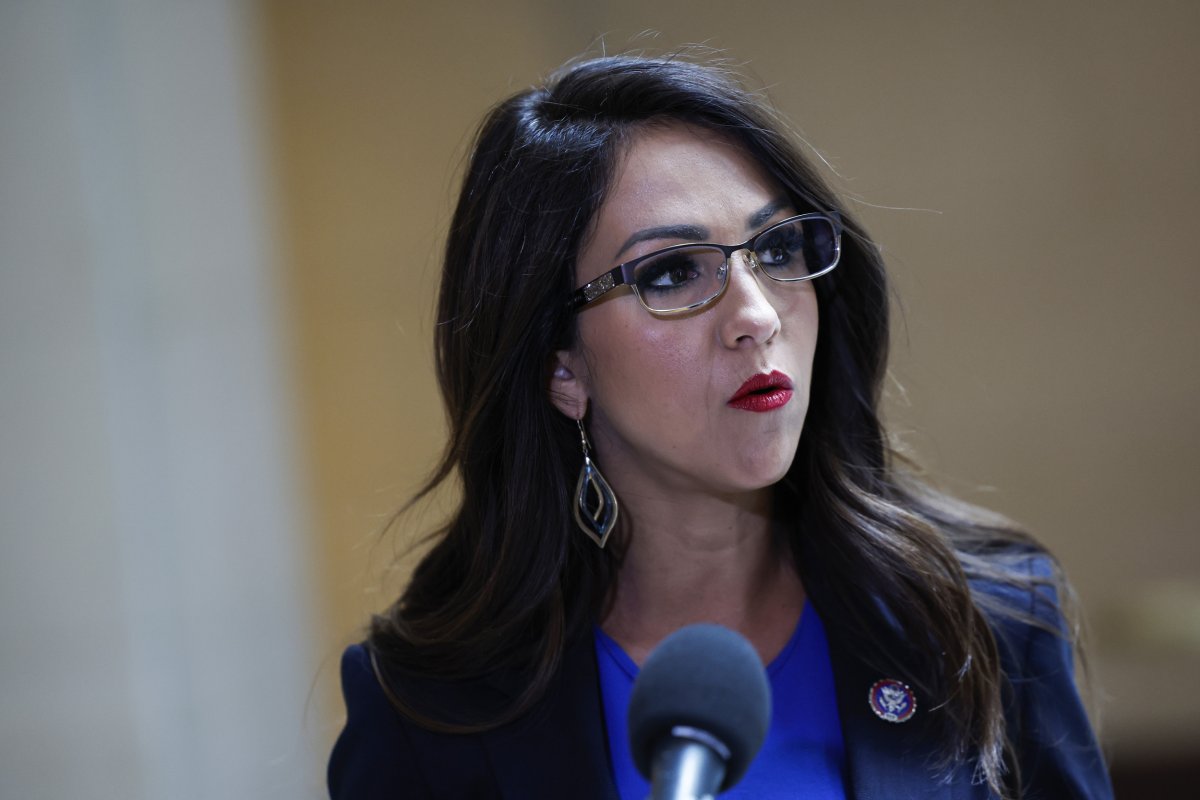 In September, Boebert's reputation suffered a major blow when footage emerged of her and a male companion groping each other during a performance of the musical Beetlejuice at a Colorado theater. They were later ejected for repeatedly vaping and taking photographs. In a statement, Boebert said she was "truly sorry for the unwanted attention my Sunday evening in Denver has brought to the community," adding that she had been "going through a public and difficult divorce."
On X, Boebert posted: "In less than one year, Colorado's 3rd District is going to be THE battleground district that will determine if we keep the House or not. My opponent has Hollywood elites POURING money into his campaign. Can I count on you to help me push back against their dark money and support our campaign today?" Newsweek has reached out to Lauren Boebert for comment by email.
Boebert's plea was accompanied by a link to a donations page where she urged supporters to "please make a contribution to help me DEFEND my toss-up seat as I continue to hold the line in our razor-thin majority."
However, the post triggered a largely hostile response, with a number of referencing her recent scandal.
Ron Fancy, an X user from California who is very hostile to Donald Trump, posted: "Don't waste your money folks, this one is gone after 2024 no matter how much she grifts off you. Don't feed this insurrectionist on her way out the door."
A second user posted a screenshot from surveillance footage of Boebert and her male companion touching each other in the theater, writing: "Your opponent wasn't caught Beetlejuicing in public, Lauren."
Another mockingly asked: "Lauren is Beetlejuice worth seeing? Can't decide if I should go or not what was your experience?"
A fourth commented on X: "You're going to lose, and you know why."
However, not all social-media users were so negative toward Boebert, with one writing on X: "We need Trump back in the white house ASAP."
Another added in support of Boebert on X: "I think you're the right person for the job."
Thomas Gift, a political scientist who heads the Centre on U.S. Politics at University College London, told Newsweek today of Boebert's future: "It's no surprise that the Republican establishment wants a primary alternative, but it's hard to discount the strength of the MAGA base that will fight tooth and nail for her."
Uncommon Knowledge
Newsweek is committed to challenging conventional wisdom and finding connections in the search for common ground.
Newsweek is committed to challenging conventional wisdom and finding connections in the search for common ground.