Newly-elected House Speaker Mike Johnson is facing fierce backlash from Make America Great Again (MAGA) supporters online after he indicated there is insufficient evidence to move forward with formal impeachment proceedings into President Joe Biden.
The Republican Party has been at the center of chaos since the ousting of Kevin McCarthy as House speaker in a historic 216-210 vote on October 3 when Representative Matt Gaetz spearheaded an effort to remove him. Following Representative Jim Jordan's failed bid for the speakership, Johnson was elected to the position. This comes after then-speaker McCarthy announced in September that House Oversight Committee Chairman James Comer would lead the impeachment inquiry against Biden over his family's business dealings.
Since September, momentum behind the effort has waned as House Republicans have not put forth any direct evidence that Biden profited from his son Hunter Biden's work despite Comer's announcement into the president receiving a $200,000 loan repayment from his brother, which spurred mockery online about the validity of the claim.
Meanwhile, the White House continues to maintain Biden's innocence as Ian Sams, the White House spokesman for oversight and investigations, wrote in an X, formerly Twitter, post in October that Comer was "desperate" to distract from the inability of Republicans to select a House speaker at the time.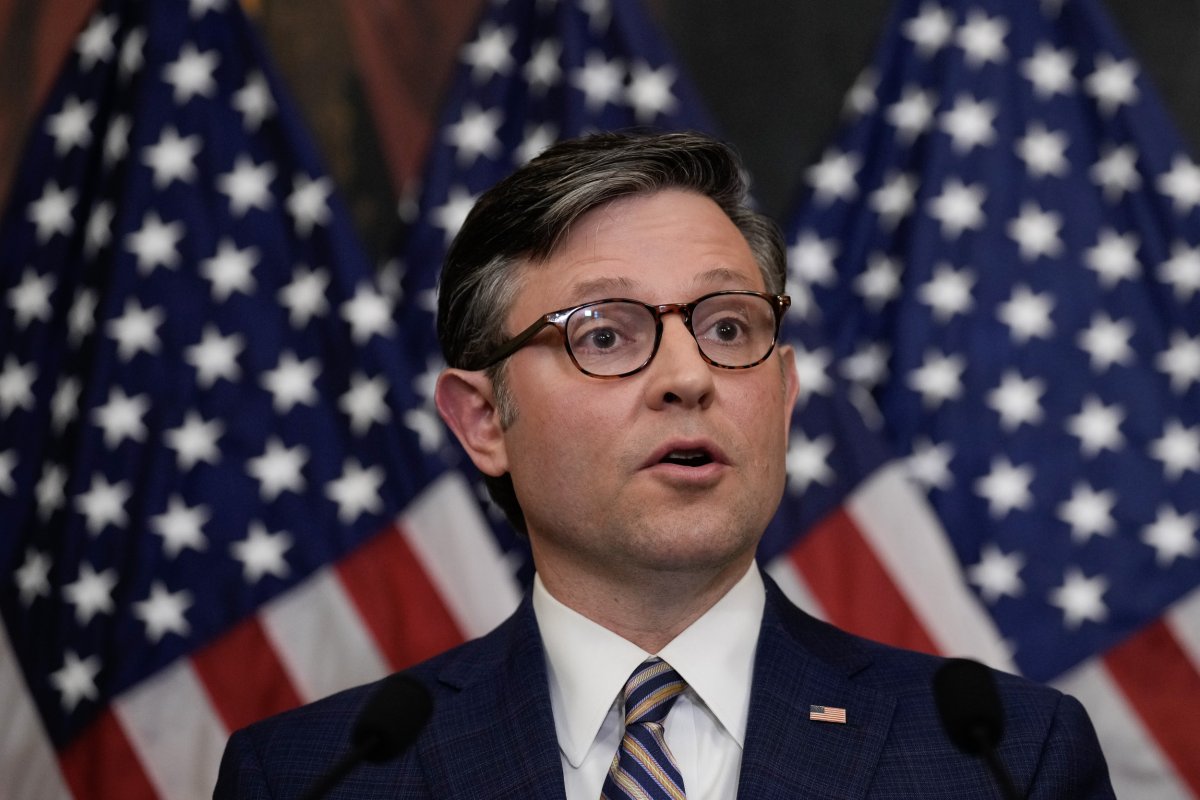 In a Friday report from The Washington Post, Johnson, who has publicly and privately been urging members to conduct a thorough and fair investigation with no predetermined outcome, indicated in a closed-door meeting with House GOP moderates this week that there is insufficient evidence at the moment to move forward with formal impeachment proceedings.
"We'll just go where the evidence goes and we're not there yet," Representative Don Bacon, a Nebraska Republican, told the newspaper. "Most of us are saying, we can't even get a single Democratic vote on this right now. I think the voters will reject what they are seeing when it comes to Biden [policies] — but high crimes and misdemeanors? I don't think we've seen that or enough data to really make a good case and I feel like [Johnson] really agreed with us on that."
According to The Washington Post, Johnson also told reporters that he has been "intellectually consistent" in cautioning against a rushed investigation during a news conference last week despite previously accusing Biden during a Fox News interview of bribing or pressuring a foreign leader to fire Ukraine's top prosecutor in order to benefit Hunter Biden's business dealings by wielding taxpayer resources.
Newsweek has reached out to Johnson and the White House via email for further comment.
In response, hard lined Republicans took to X to criticize the House speaker for his stance.
Representative Marjorie Taylor Greene of Georgia mentioned McCarthy's support in launching the impeachment inquiry while taking aim at Johnson.
"After 8 R's and all D's ousted him, we found checks to Joe Biden and evidence of a massive money laundering scheme and now the new guy you are told is way better doesn't want to impeach. Such progress," the congresswoman wrote.
Laura Loomer, conservative host of Loomer Unleashed, wrote, "I told you all Speaker Johnson was full of S***! And I was attacked for not supporting him as Speaker of the House! On July 20th he said that Joe Biden and his family are 'hopelessly corrupt'. Today, Johnson said 'There is insufficient evidence at the moment to initiate formal impeachment proceedings.'"
She continued: "Remember when I told you all that the @HouseGOP was never going to Impeach Biden? And to think that Mike Johnson had the audacity to go on @seanhannity and gaslight the American people into thinking that he actually cared about accountability and truth, because we live in a Constitutional Republic. MIKE JOHNSON IS A RINO CONMAN!"
While MAGA supporter Kelli Kay simply wrote on X, "WRONG! There's more than enough evidence from Afghanistan to Iran!"
Uncommon Knowledge
Newsweek is committed to challenging conventional wisdom and finding connections in the search for common ground.
Newsweek is committed to challenging conventional wisdom and finding connections in the search for common ground.