From a dog who puts himself to bed to a cat who sensed her owner's infection before he did, there has been plenty of adorable animal antics online this week.
We've also put together our favorite reader submissions for the Newsweek Pet of the Week.
If you have funny or adorable videos of your pet, remember to follow the instructions at the end of this story to have your pet featured.
Winner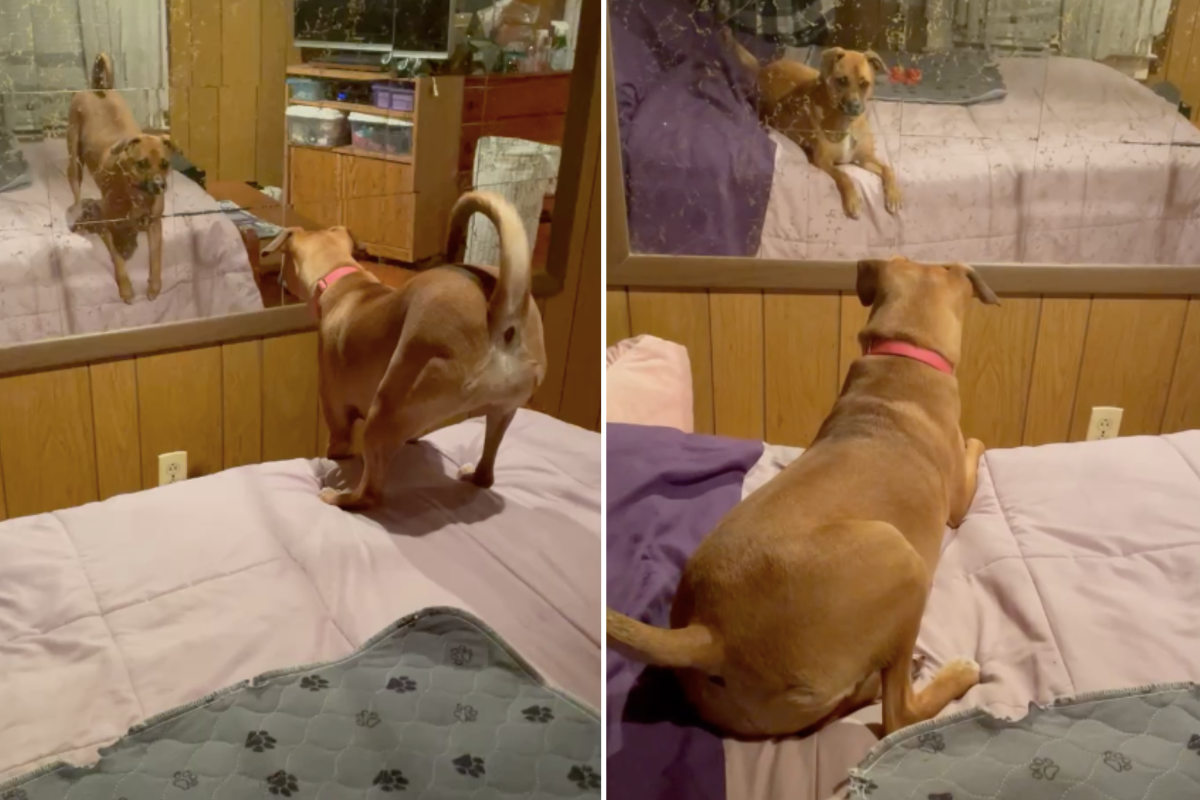 This week's Newsweek Pet of the Week is Angel, a 14-month-old rescue from Laredo, Texas, who can't get enough of the mirror.
Thought to be a boxer and pug mix, Angel lives with owner Teresa McCarthy who told Newsweek: "She is so funny and friendly."
In a video, Angel reacts hilariously to herself in the mirror.
"She can't get the fact that that's her in mirror," said McCarthy. "She thinks it's another dog."
Dogs often react to their reflection in a mirror as if they are encountering another dog—this is due to their inability to recognize their own reflection as themselves.
Instead, dogs perceive the image in the mirror as another dog, and often react accordingly. More common in puppies like Angel, the behavior isn't unique to dogs either.
Animals including dolphins, gorillas and orangutans have been observed responding to their reflections without recognizing themselves.
Finalists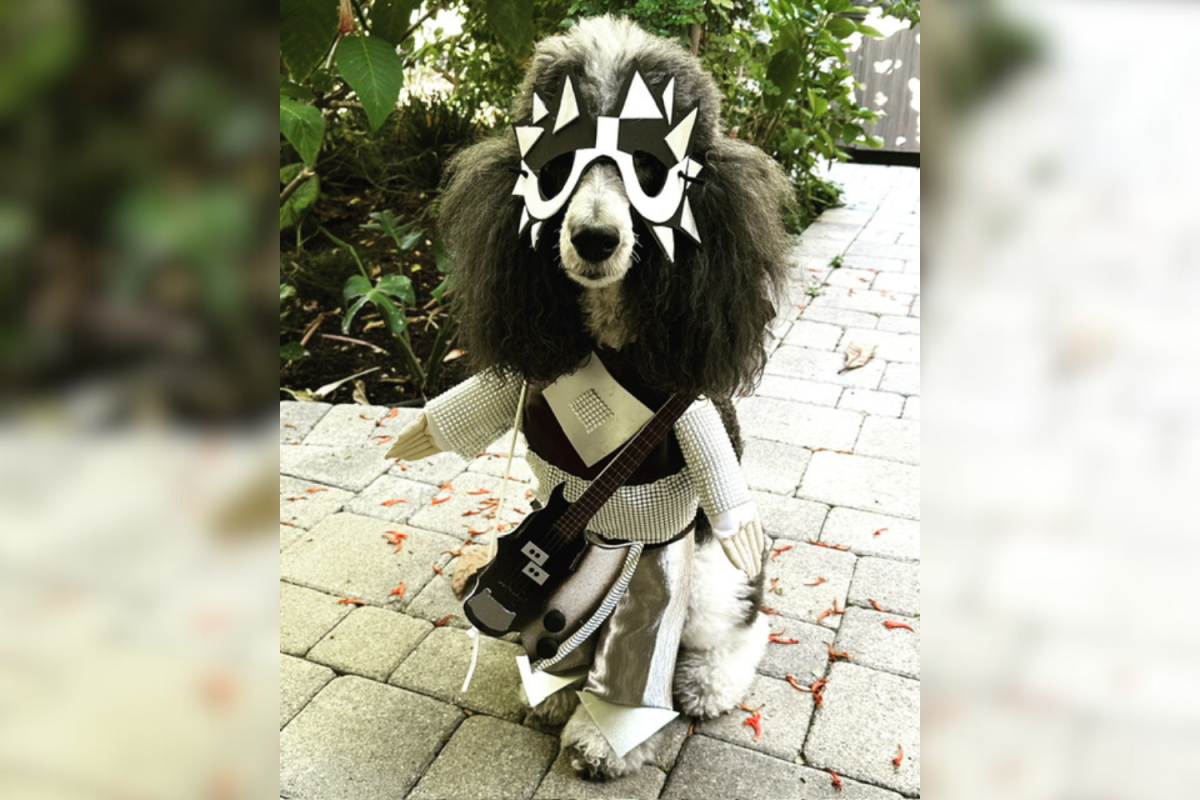 Our first finalist this week is Jaxx, a standard poodle who lives with owner Briana London in Los Angeles, California.
Ten-year-old Jaxx showed off his rock'n'roll Halloween costume from last week in an adorable picture.
"Jaxx loves to be with people," London told Newsweek. "[He is a] loyal, devoted companion. Very loving, [and] extremely intelligent."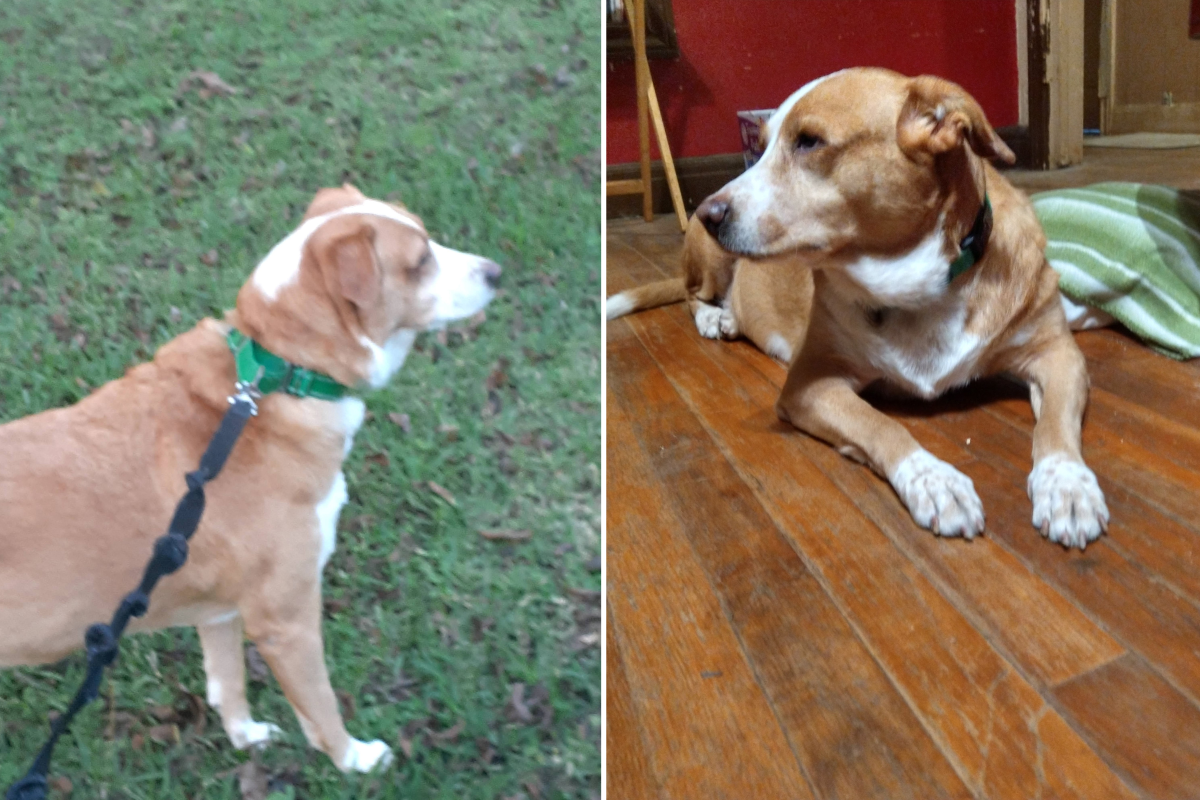 Next up this week is Jade, an eight-year-old dog who lives in Texas with owner Michelle Hendricks.
"I got Jade from an ad in newspaper asking for a new home for puppies for free," Hendricks told Newsweek. When she and her daughter saw Jade, they both fell in love.
A border collie and Labrador mix, her favorite thing is being around her feline friend Milo—and chasing balls.
Sadly, Jade and her loving owner have been apart for much of the last year, but are soon to be reunited.
"This last year and a half we been apart due to where I have been staying had no way she could stay because of other dogs," said Hendricks. "But now I am finally moving into my new garage apartment. Then have my baby back."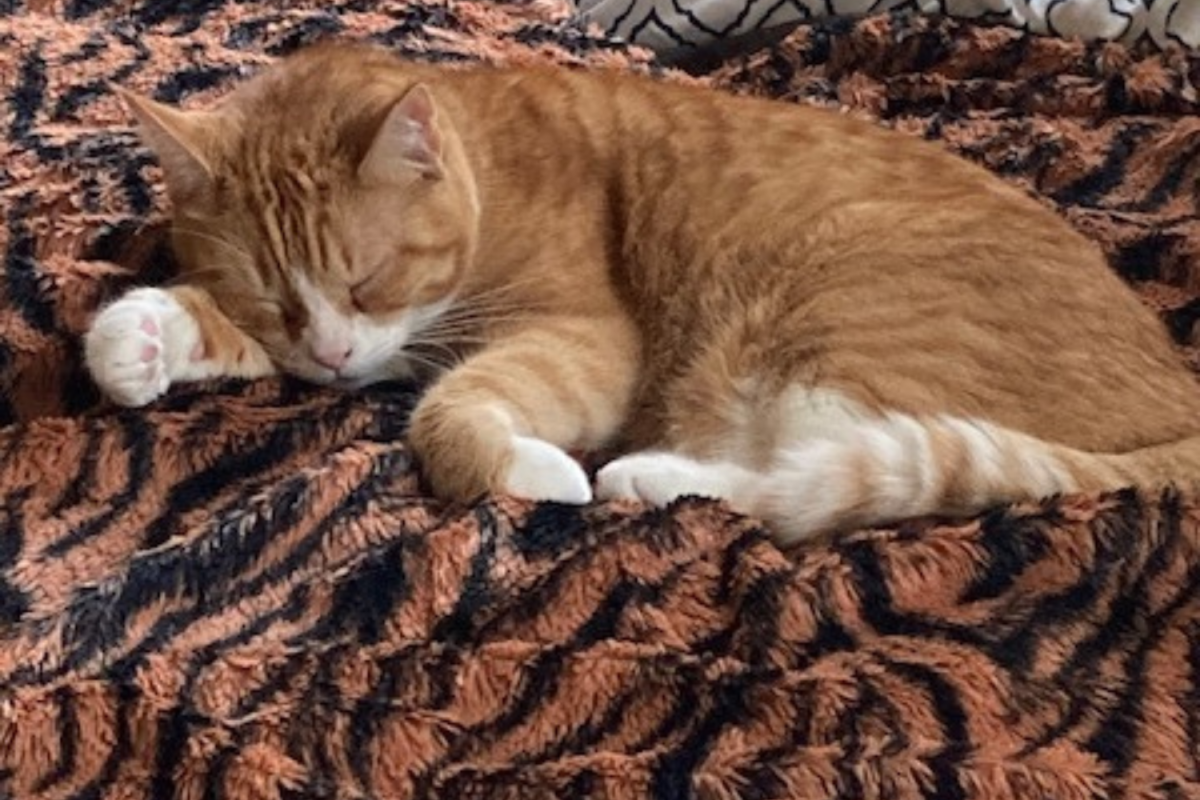 Finally this week is ginger-and-white cat Bubba, who was rescued from a shelter in New York State by owner Claire Vandenberg.
"He is sweet, loving, creative and very smart," Vandenberg told Newsweek, though she also shared his mischievous side.
"He's a criminal too," she joked. "He opens all the drawers and pulls stuff out. And he wakes his owners at 5 a.m. saying feed me!"
Vandenberg added: "Do his humans sleep enough? No. They have to wear ear protection to bed."
Totally food-motivated, Bubba is always ready for treats and has even had to lose weight after a little overindulging.
"He was 18 pounds," said Vandenberg. "Now he's 13—much healthier."
Do you have funny and adorable videos or pictures of your pet you want to share? Send them to life@newsweek.com with some details about your best friend and they could appear in our Pet of the Week lineup.
Uncommon Knowledge
Newsweek is committed to challenging conventional wisdom and finding connections in the search for common ground.
Newsweek is committed to challenging conventional wisdom and finding connections in the search for common ground.