Alyssa Farah Griffin, a Republican who worked as an aide in Donald Trump's White House, said on Sunday that she is terrified to think that the former president may once again serve in the Oval Office.
Trump, who is the front-runner for the 2024 Republican presidential nomination, has recently been shown to be leading President Joe Biden in five out of the six key swing states: Arizona, Georgia, Michigan, Nevada, and Pennsylvania, according to a New York Times & Siena College poll released last week. Multiple national polls also show the former president leading Biden.
Those survey results come despite Trump's numerous legal troubles, as he faces a wave of indictments at both the state and federal levels. The former president has been sued by New York Attorney General Letitia James, a Democrat, and indicted in four separate cases: two brought by special counsel Jack Smith at the federal level, one by the Manhattan district attorney, and another from prosecutors in Georgia. He has denied wrongdoing in all cases.
Farah Griffin, who served as Trump's White House director of strategic communications, regularly shares her thoughts and criticism of the former president in her role as a co-host of The View. She also provides political commentary to various media outlets, and has been staunchly critical of Trump since he left the White House.
In a Sunday post to X, formerly Twitter, Farah Griffin shared her thoughts on Trump's 2024 election bid after receiving a copy of ABC News' chief Washington correspondent, Jonathan Karl's new book Tired of Winning: Donald Trump and the End of the Grand Old Party.
"Got an advance copy of @jonkarl's new book: Tired of Winning and it paints a scary picture of an increasingly isolated, unhinged Trump who is surrounded by those who won't challenge him. It's a must read. Terrifying to think he may be POTUS again," Griffin wrote on X.
Newsweek has reached out to Trump and Farah Griffin via email for comment.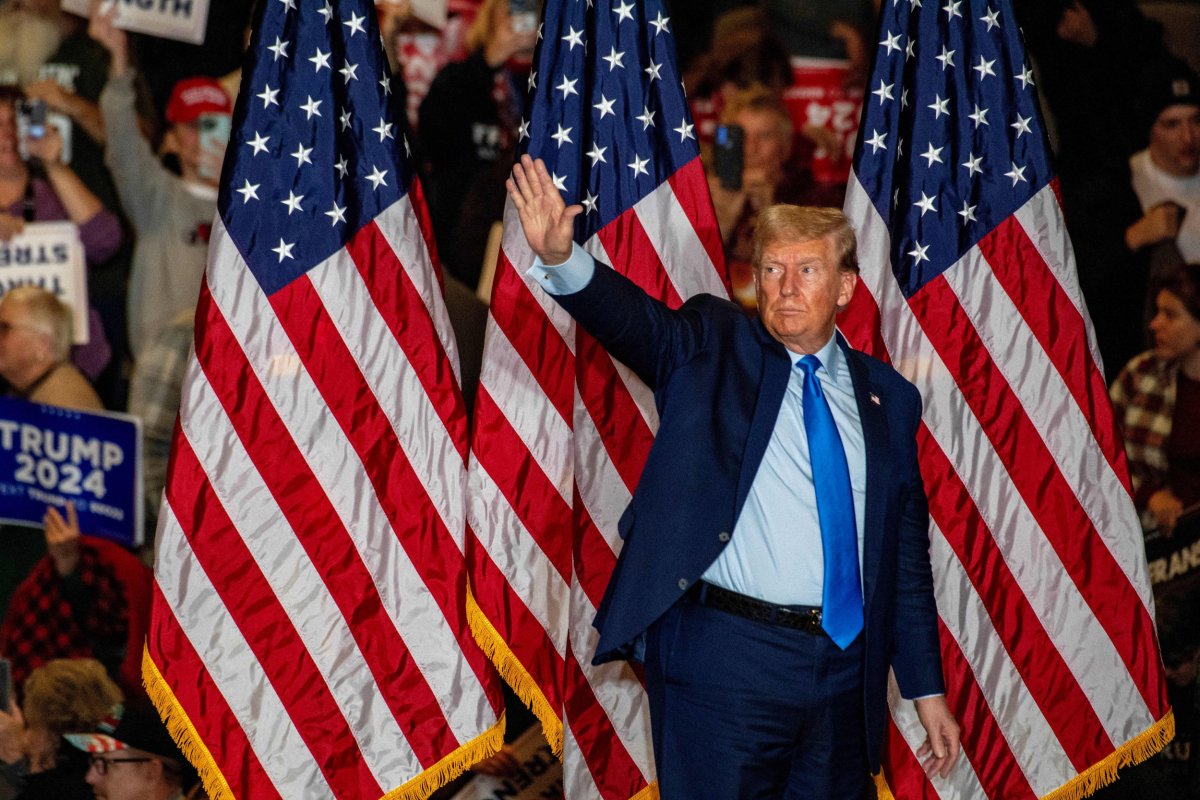 Previously, Farah Griffin spoke to CNN's Jake Tapper in August about Trump's election interference case in Georgia, suggesting that Trump may see declining poll numbers in the early months of 2024.
"The Trump team is worried about this series of events where they may have from January to March he could effectively be on two different trials. He's benefited tremendously and remarkably from these indictments and the polls and in his fundraising," the former Trump aide said.
"I think you're going to see that decline in the new year though, campaigns are going to be in full swing, you're going to come up on the Iowa caucus. He may not be able to attend events because of trial dates," she said.
"I think he is very cognizant that could force him to lose a very critical election window ahead of actually determining who the nominee is, so he is worried about that."
Meanwhile, Trump has previously taken aim at Farah Griffin. In a post to Truth Social in May he called his former aide a "sleazebag," "loser" and a "backbencher," after her comments about Trump's appearance on a CNN town hall special.
Farah Griffin had said, "America got to see who he is last night: a ranting, raving lunatic."
A number of other prominent Republicans are warning voters what it could mean for America if Trump does win in 2024.
On Saturday, Michael Steele, the former chairman of the Republican National Committee (RNC), said in an article with The Guardian that Trump is a "threat" and that a second term "represents clear and present danger."
"He represents a clear and present danger. He is a threat and I take him at his word. When a candidate says, 'I am your retribution' to his base, that's not good for the rest of us. People need to get their heads out of their behinds when it comes to what that threat is," Steele said.
Meanwhile, Trump's former lawyer Michael Cohen recently warned about how a second term for Trump could threaten the U.S. Constitution and people's First Amendment rights.
"Donald made me the very first political prisoner held by this country for failing to waive a First Amendment constitutional right," Cohen, who is a key witness in the trial, said in an MSNBC interview on All In With Chris Hayes. "Let me be very clear about something: I won't be the last if in fact he gets into office."
Trump and his allies say that the former president made the U.S. stronger, and that Biden has weakened the country's standing in the world. The former president often accuses Biden and Democrats of "destroying" the country, and says the legal challenges he faces are all politically motivated.
Uncommon Knowledge
Newsweek is committed to challenging conventional wisdom and finding connections in the search for common ground.
Newsweek is committed to challenging conventional wisdom and finding connections in the search for common ground.