Ukraine has a Republican problem. With primary season well underway, three of five GOP front runners for the presidential nomination are openly denigrating American support for the war-torn nation.
During Wednesday's debate, Florida Govenor Ron DeSantis dismissed President Joe Biden's latest request for billions in Ukraine funding and declared: "We need to bring this war to an end." Tech entrepreneur Vivek Ramaswamy, meanwhile, dismissed Kyiv as corrupt and added: "To frame this because some kind of battle of good versus evil: Don't buy it."
Both men are trailing far behind former President Donald Trump. Once impeached for trying to coerce Ukrainian President Volodymyr Zelensky's government into meddling in the 2020 U.S. election, Trump shows no sign of dropping his frostiness with Ukraine, nor his apparent admiration of Russian President Vladimir Putin.
The former president — who has repeatedly suggested Ukraine should offer Russia territorial concessions to end the war — this week declined Zelensky's invitation to visit Ukraine, suggesting it would be "inappropriate" to do so while Kyiv is working so closely with Biden's White House.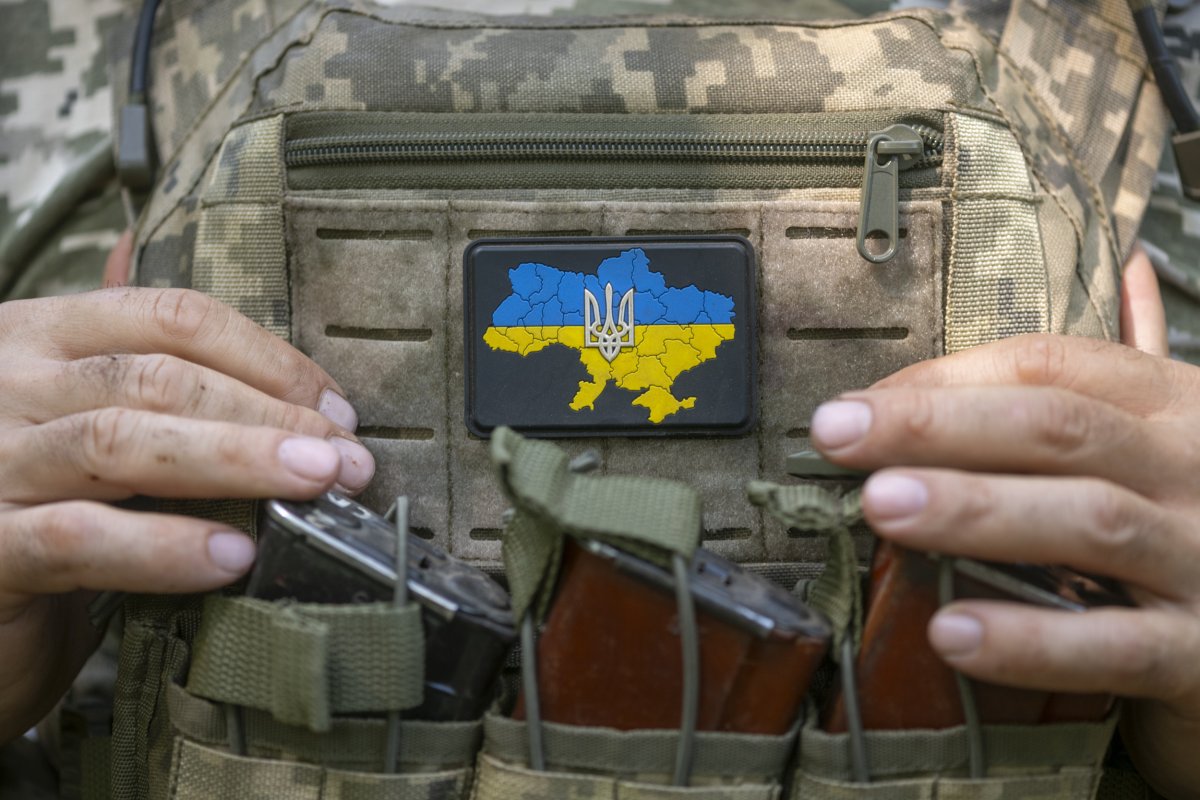 This week's turbulence comes against a backdrop of softening U.S. public support for continued backing of Kyiv and a crystallizing Ukraine-skeptic group of lawmakers hampering congressional efforts to fund the country in its existential war against the Kremlin.
"It needs to be taken seriously," Daniel Vajdich — president of Yorktown Solutions and one of Ukraine's most prominent lobbyists in Washington, D.C. — told Newsweek of growing GOP opposition to support for Ukraine. "There's no room for complacency."
As to whether Kyiv needs to develop a new GOP strategy to fight back, Vajdich said: "The answer is yes."
Newsweek has contacted the Ukrainian Foreign Ministry and the White House by email to request comment.
Where Republicans Stand
American bipartisan support for Ukraine remains strong more than 18 months into the war, though it is notably down from the initial groundswell of horror over Russia's full-scale invasion. From August 2022 to October 2023, the share of Americans who say their country is helping Ukraine "too much" rose from 24 to 41 percent, per Gallup data.
The erosion of public support for Kyiv is more notable on the right. The share of Republican voters believing the U.S. is doing too much for Ukraine increased from 43 to 62 percent between August 2022 and October 2023, compared with a 9 to 14 percent jump among Democrats, and a 28 to 44 percent surge among independents.
"I think you're seeing it not just among Republicans but all voters" who are becoming more concerned with the economy and "their own pocketbooks," veteran GOP pollster Neil Newhouse, co-founder of Public Opinion Strategies, told Newsweek.
There is, though, "no question" that the shift is more pronounced among Republicans, the former lead pollster for the presidential campaigns of Sens. Mitt Romney and John McCain added. "The Republican Party has changed over the past 20 years, a lot of it due to Donald Trump," Newhouse said. "We are, as a party, more inward looking."
Trump's take on Ukraine is only exacerbating Republicans' gradual isolationist transition. The former president still wields fearsome power over the party, despite his myriad scandals, legal troubles, and his 2020 defeat by Biden. "There aren't that many issues right now that are worth fighting him on," Newhouse said. "To some extent, he's got control of the Republican Party."
Some senior Ukrainian officials have attempted to defuse the ticking 2024 time bomb by writing off more bellicose GOP rhetoric as electioneering. But that doesn't wash with Newhouse.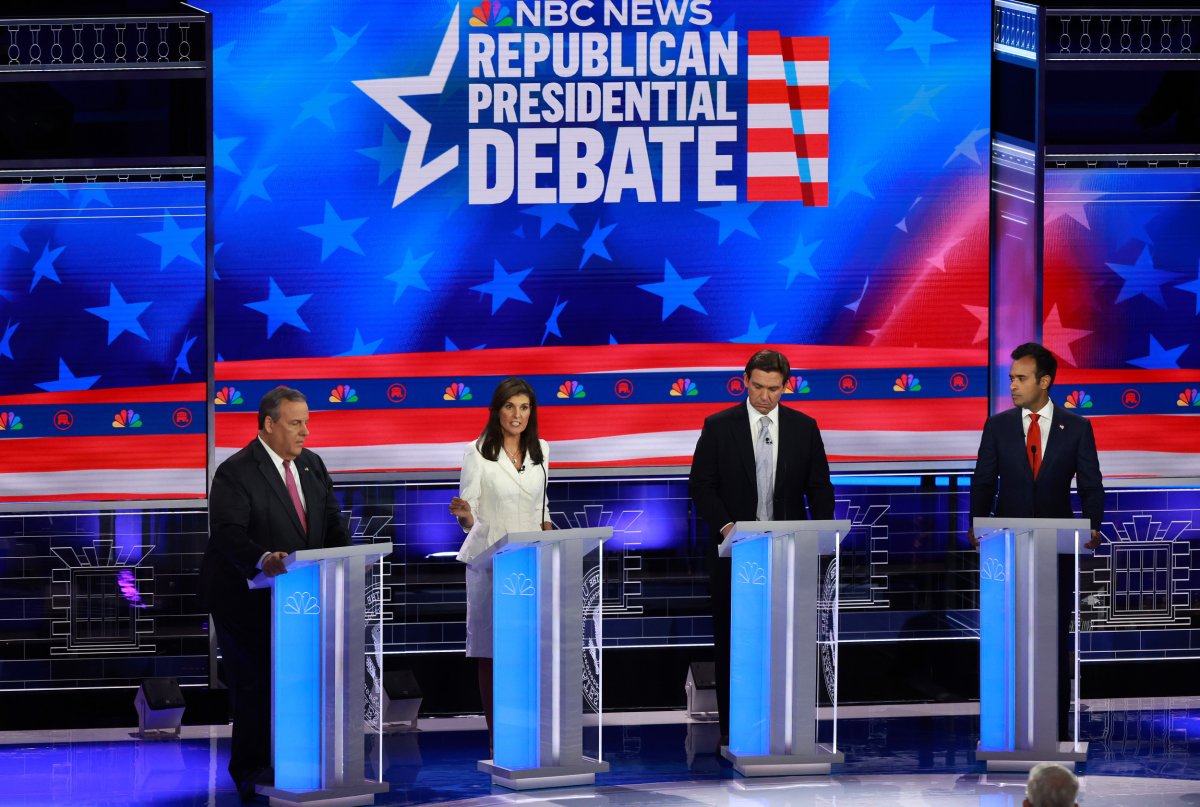 "It's not electioneering," he said. "Republicans are listening to their voters and listening to the issues they're concerned about." Among these, the pollster added, are "concerns about corruption [in Ukraine], concerns about how the money is being spent."
Those are among the most prominent talking points for the hard-core of Ukraine opponents in Congress, and their influential allies in the media and public sphere, most notably figures like Elon Musk and Tucker Carlson.
"Tucker Carlson gets 10 million views every time he is on X; it's tough to fight against that," Steven Moore — once a chief of staff for former Rep. Pete Roskam (R-IL), the former chief deputy GOP whip — told Newsweek from Kyiv, where he is now running Ukraine Freedom Project. The organization raises funds and sources equipment for a range of Ukrainian causes, including for those at the front.
Moore has been leveraging his Hill contacts to "get good information" to the decision-makers in Congress, courting "Republican influencers" and former colleagues, even arranging for some to visit Ukraine and see the situation for themselves.
"Opposition to Ukraine is a mile wide and an inch deep," Moore said. "The reason that it's a mile wide is because there's these powerful forces in the conservative ecosphere that are pumping out negative information about Ukraine."
"It is not uncommon for me to get a question like, 'Can you get food in Kyiv?'" he recalled. "When I get questions that are super basic about the situation in Ukraine, it makes me realize that there is an uphill climb."
Still, Moore is optimistic. "What I'm seeing is that Republicans in Congress recognize the importance of aid to Ukraine," he added. But those lawmakers are beholden to constituents more vulnerable to Kremlin propaganda, or opinions and disinformation from Russian sympathizers in the West.
"When there's 50 calls a day from your constituents that are generated by some of these conservative organizations, or conservative media, then you've got to pay attention to that," Moore said. "Republican public opinion is going in the wrong direction."
Things might yet get worse.
"I think there is a problem, and I expect the problem will grow," one congressional staffer — who spoke with Newsweek on the condition of anonymity because they were not authorized to do so publicly — said.
As 2023 draws to a close, Ukraine is pushing for more financial and military support while its long-awaited counteroffensive flounders. Kyiv has repeatedly warned of a long war, but it is unclear how many of its Western partners are prepared for one.
"Let's face it, the war in Ukraine is not going well," the congressional staffer said. "For Ukraine to win this in a way that is obviously a win and not us just trying to pretend it's a win, the United States not only needs to stay the course — we need to step it up an order of magnitude.
"Unfortunately, that's not something I see us doing. That's a level of commitment and clear-eyed leadership about a threat that maybe we haven't seen in America since the late Cold War."
"I don't know that there is an easy and simple answer that will put anyone at ease," the source added. "Ukrainians are worried, Republicans are worried, Democrats are worried."
One thing that is for sure, they added, is that Trump's campaign will deepen the discord. "We can absolutely expect Trump to levy all sorts of bombast," the staffer said. "That's his brand. So yeah, there's a problem."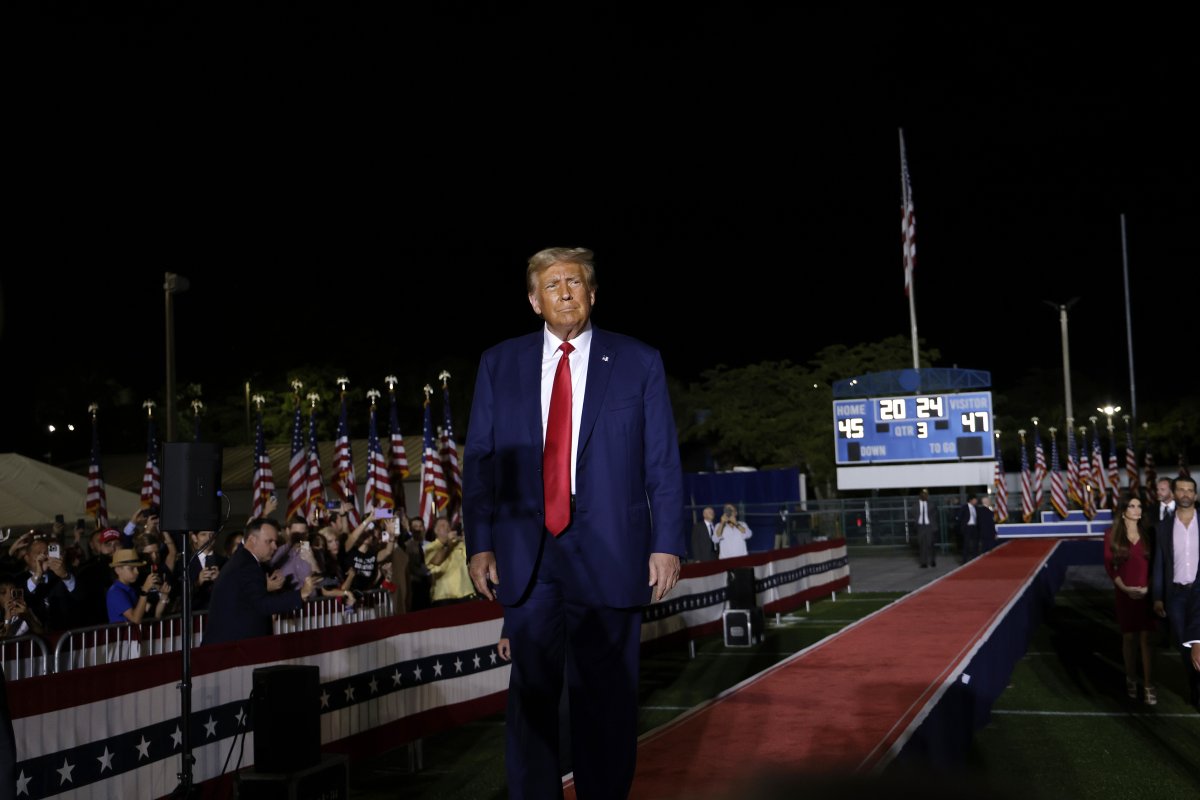 Elephant Taming
Trump has remade the GOP but "Party of Reagan" remnants survive. Internationalists in the Senate — among them Sens. Mitch McConnell (R-KY) and Lindsey Graham (R-SC) — are still strongly advocating for Ukraine, while presidential candidates including former United Nations ambassador Nikki Haley and former New Jersey Gov. Chris Christie carry the flag for Kyiv in the primary race.
Republicans hitting Biden over his administration's caution in Ukraine have so far been drowned out by those opposed to helping Kyiv at all. "If the Republicans want a reason to beat up on Biden, beat up on him because what he says about bringing weapons to Ukraine is not in line with what's actually getting to Ukraine," Moore suggested. "There's open field running there."
The far-right Republican pivot in the House is worrying for Kyiv, though Ukrainians remain confident — at least in public — of sufficient bipartisan backing.
"I don't think we have a problem with the GOP as such, but we have a problem with some members of the GOP who are in the minority," Oleksandr Merezhko, a member of the Ukrainian parliament and the chair of the body's foreign affairs committee, told Newsweek.
"We very highly value bipartisan support of Ukraine in Congress and want to keep it that way," Merezhko added. "I divide Republicans into two categories. First there are, so to speak, Reaganite Republicans. That is those Republicans who firmly support Ukraine and for whom the U.S. should be a true leader of the free world."
"These Republicans are our close friends and allies," he added. "There are also some Republicans for whom the issue of Ukraine has become an issue of internal political struggle which can be used against Biden and the Democrats."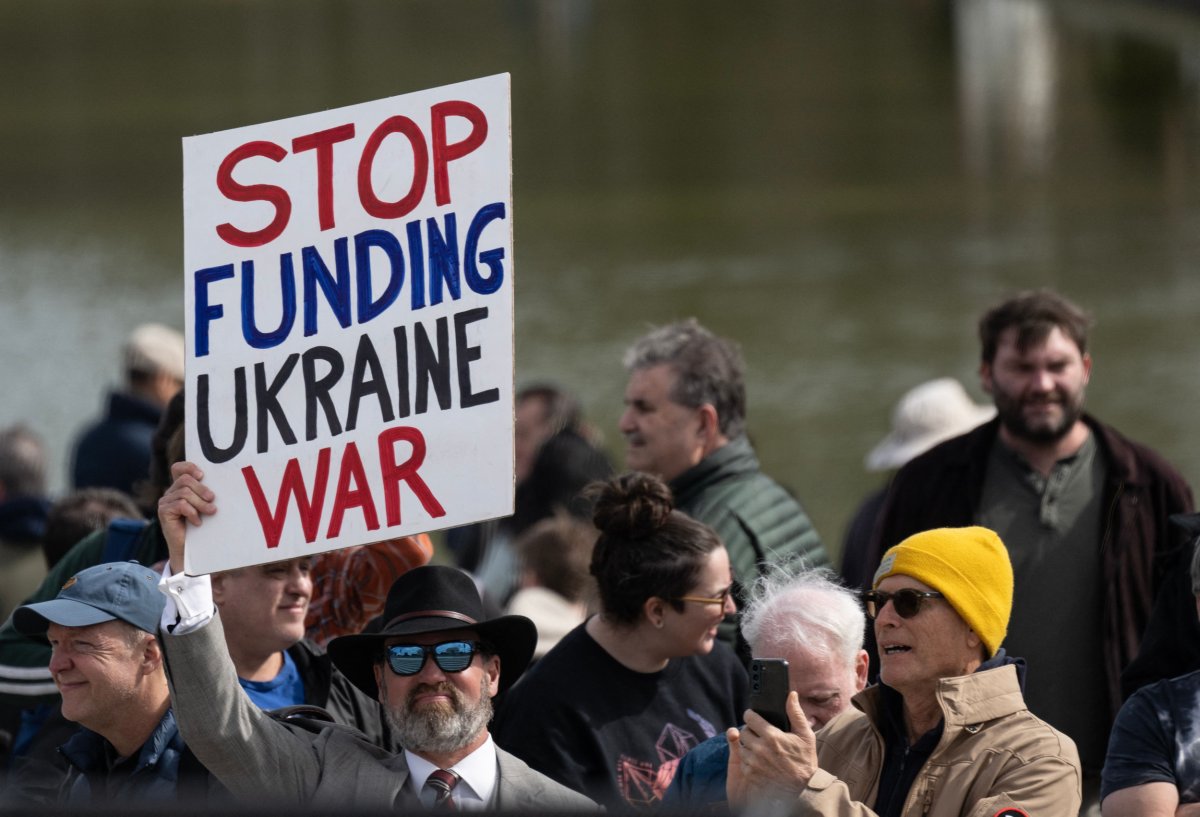 "Luckily, they are in the minority. We should patiently explain to them that support of Ukraine is in the best national interests of the U.S."
Biden has tied his presidency to the Ukraine war. But for some the president could be honing a more resonant message. "This White House and this president haven't really done a great job of explaining this to the American people," the congressional staffer said.
"We're not doing this because we're nice people and we'd like to help others," they added. "This is a hard national security problem, and very much in the arc of America's security interests in Europe at least back to the Second World War."
"This is also a shot in the arm to America's defense industrial base, which again has to be explained, with some delicacy because you don't want to make it sound like we're war profiteering."
America's unrivaled military industrial offering, Vajdich said, should form the core of Ukraine's future appeal to U.S., and particularly Republican, voters and politicians. The GOP ground is fertile, he said.
"At least some of these Republicans would very much be supporting Ukraine assistance if it were coming from a Republican administration or the Trump administration," Vajdich said.
The focus of Kyiv's messaging, Vajdich believes, should be U.S. security assistance rather than funding.
"This is going to require what I call a transatlantic division of labor, where the U.S. — to the greatest extent possible — ups its support for Ukraine on the security and defense assistance side, and Europe basically compensates for the increasing challenge of the United States to provide direct budgetary support and economic support."
"This is easier said than done," Vajdich acknowledged, noting the constant European Union challenge of finding agreement between 27 bickering nation states. Ukraine wants to call the EU home one day soon, and bloc leaders — at least rhetorically — have given their full support. With that comes responsibility.
"Europe collectively has always been able to figure it out over the last several decades," Vajdich said. "Somehow these internal trade-offs happen."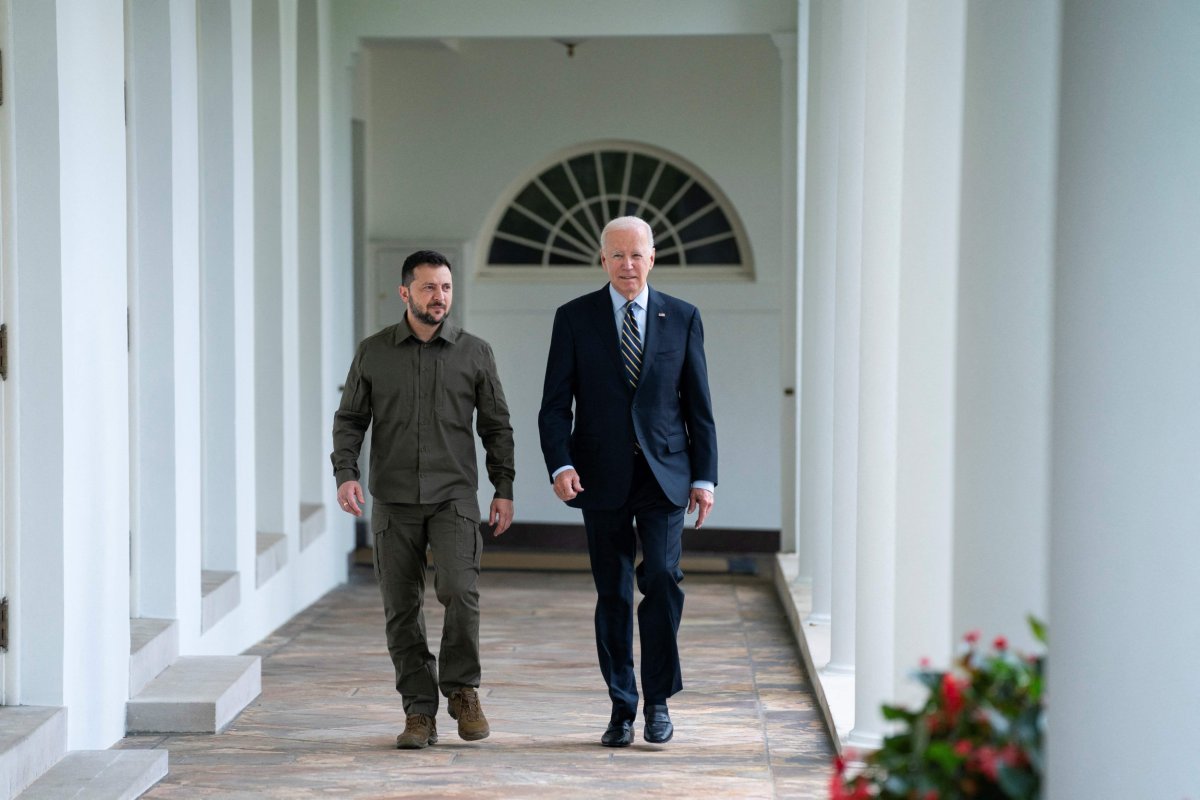 Fighting to Win?
Stateside, Vajdich said Kyiv wants to see a more agile response to Ukraine-skeptic talking points. "The Biden administration doesn't have a choice," he said. "They own Ukraine and its success or failure because a policy. So, certainly until November of 2024, they have every incentive to support Ukraine, to ensure funding for Ukraine, and to depict Ukraine policy as a success."
"Do they have a strategy for doing that, or are they doing that enough? I would say that they're not."
The Republican commotion over Zelensky's decision to postpone Ukraine's 2024 presidential election is one example of the White House being outmaneuvered on a sensitive issue.
"You do have some people exploiting that and saying that Ukraine is not a democratic country," he said. "I would like to see the administration come out and say, 'No, we have worked with the Ukrainians on this issue. We've talked to them. This is consistent with what we have advised them.' But I don't see that, I don't hear that."
Battlefield success is the most surefire way for Ukraine to reinvigorate its American partners. Moore said: "The more that you can get people here and show them what's going on, the more they understand the bravery of the Ukrainian people, the amazing value of the taxpayer dollars spent on aiding Ukraine, the horrors of what the Russians have done here."
But the clock is ticking.
"We're talking about whether we will even stay the course in Ukraine," the congressional staffer said. "What Ukraine needs to really win is for us to step it up a notch in a pretty big way. The numbers and time are not really on their side, unfortunately."
Uncommon Knowledge
Newsweek is committed to challenging conventional wisdom and finding connections in the search for common ground.
Newsweek is committed to challenging conventional wisdom and finding connections in the search for common ground.