Representative Jim Jordan, an Ohio Republican, said Sunday that the House will make a decision on whether to bring charges of impeachment against President Joe Biden by early next year.
The House Oversight Committee is currently conducting an inquiry into the Biden family after then-House Speaker Kevin McCarthy, a Republican from California, announced the investigation in early September. At the center of the Biden impeachment inquiry is his alleged involvement in his son Hunter Biden's foreign business dealings. The White House has repeatedly denied that the president ever had any involvement in his son's business.
On Wednesday, Representative James Comer, chairman of the House Oversight Committee signed subpoenas for Hunter Biden and the president's brother, James Biden, along with other members of their family and Rob Walker, a former business associate of the president's son. Hunter Biden has been asked to appear for a deposition on December 13, James Biden is expected to attend a deposition on December 6 and Walker is scheduled for November 29.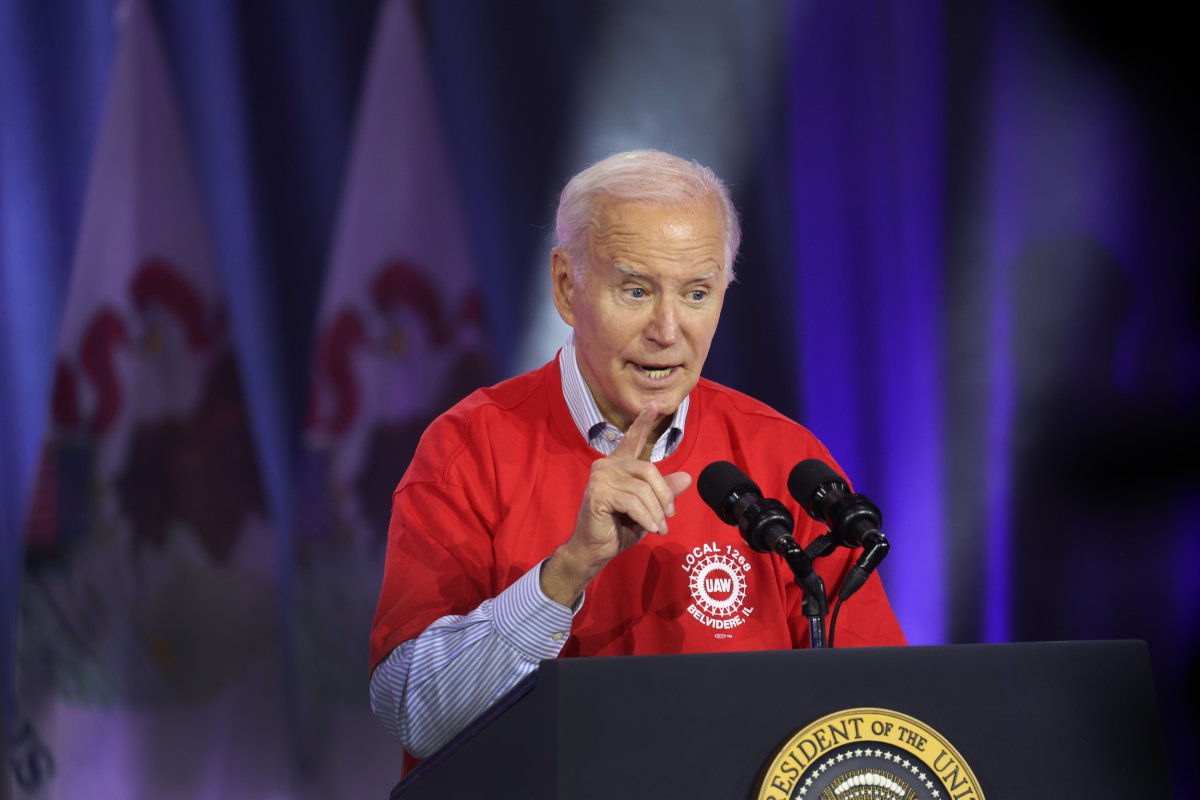 Representative Jordan, a member of the House Oversight Committee, outlined a timeline for the probe into Biden and his family during an interview on Fox News' Sunday Morning Features with host Maria Bartiromo.
"I believe that we will get the depositions and the interviews done in this calendar year and then make a decision early next year whether there are actual, the evidence warrants going through articles of impeachment and moving to that stage of the investigation," the Republican told Bartiromo.
"We have a constitutional duty to do oversight. We're now in the impeachment inquiry phase of our oversight duty. We're driven by the facts. We're driven by the evidence. Not by the politics like the Democrats are when they attacked President Trump," Jordan said.
The congressman, who is a close Trump ally, was referring to the former president's two impeachments, in 2019 and then again in 2021. Trump also faces significant legal troubles, with multiple criminal indictments against him and a civil fraud trial underway in New York.
Newsweek reached out to Jordan and the White House via email for comment.
The White House has said that House Republicans have a political agenda against Biden.
"With just over a week to go until House Republicans may again thrust the country into a harmful and chaotic government shutdown, the most extreme voices in their party like James Comer are trying to distract from their repeated failures to govern," White House spokesman Ian Sams wrote in a memo addressing Wednesday's subpoenas.
"Instead of using the power of Congress to pursue a partisan political smear campaign against the President and his family, extreme House Republicans should do their jobs," he added.
The House Oversight Committee has spent months investigating the Biden family, issuing subpoenas for Hunter Biden's and James Biden's bank records and former associates of the president's son to testify. According to House Republicans, the Biden family has cumulatively received more than $24 million from foreign nationals, including from countries like China, Russia, Ukraine, Romania and Kazakhstan, over a five-year period.
"The House Oversight Committee has followed the money and built a record of evidence revealing how Joe Biden knew, was involved, and benefited from his family's influence peddling schemes. Now, the House Oversight Committee is going to bring in members of the Biden family and their associates to question them on this record of evidence," Comer said in a statement.
The GOP congressman said that the records reveal how the Biden family benefited from the business dealings "to the detriment of U.S. interests."
The Biden administration and Democrats have said repeatedly that Republicans have not uncovered evidence of any criminality by the president. While Hunter Biden did earn substantial sums from foreign business deals, it's not clear that any of these actions were illegal or that they benefited the president financially.
Meanwhile, House Speaker Mike Johnson, a Louisiana Republican, received backlash from Make America Great Again (MAGA) supporters after he indicated in a closed-door meeting with House GOP moderates this week that there is insufficient evidence at the moment to move forward with formal impeachment proceedings.
Representative Marjorie Taylor Greene, a Georgia Republican and staunch Trump supporter, mentioned previous House Speaker Kevin McCarthy's support in launching the impeachment inquiry while criticizing Johnson.
"After 8 R's and all D's ousted him, we found checks to Joe Biden and evidence of a massive money laundering scheme and now the new guy you are told is way better doesn't want to impeach. Such progress," Greene wrote in an X, formerly Twitter, post.
Uncommon Knowledge
Newsweek is committed to challenging conventional wisdom and finding connections in the search for common ground.
Newsweek is committed to challenging conventional wisdom and finding connections in the search for common ground.