Monday, November 13, marks the one-year anniversary of the quadruple homicide in Moscow, Idaho, and while limited information has been released to the public, experts recently speculated about whom the intended target could have been for accused killer, Bryan Kohberger.
On November 13, 2022, Kaylee Goncalves, 21, Madison Mogen, 21, Ethan Chapin, 20, and Xana Kernodle, 20, were fatally stabbed in their off-campus residence near the University of Idaho. Kohberger, 28, was arrested in December and charged with four counts of first-degree murder and one count of felony burglary.
Police previously released a probable cause affidavit used in Kohberger's arrest. It listed details regarding his cellphone pings near the 1122 King Road, where the crime occurred, as well as a DNA profile that was initially linked to his father after touch DNA was found on a knife sheath at the scene.
Following his arrest, prosecutors said that there was a statistical match to Kohberger and the DNA on the sheath, but Kohberger has maintained his innocence.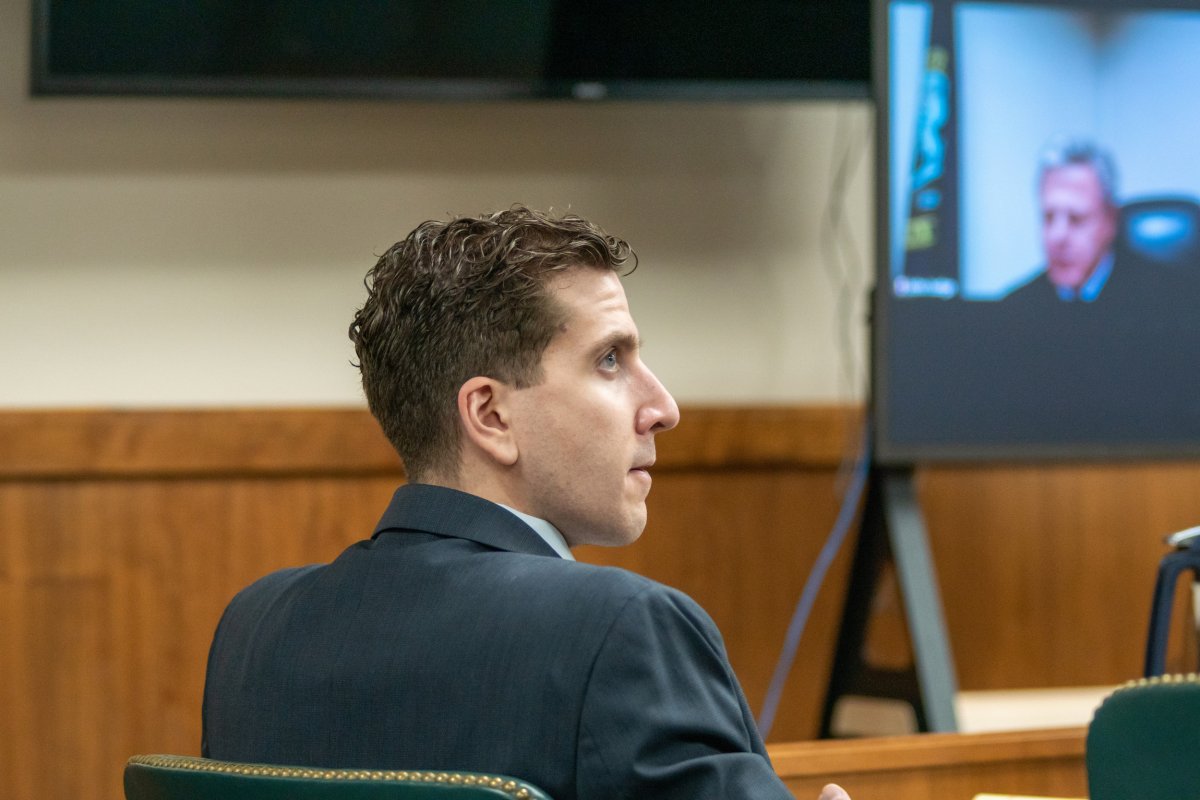 Evidence released by police indicated that the sheath was found under Mogen's body and she was sleeping in the same bed as Goncalves when they were killed.
"I still believe Maddie or Kaylee were the intended targets. I do believe that the knife sheath being found next to those two victims corroborates that," Kenneth Mains, a nationally renowned cold-case expert and retired detective, told Newsweek on Thursday.
"That is where the murders started, to me indicating the offender knew where his target would be either because he was in the house previously, either via mutual consent or he went in on a previous occasion without consent to get a layout of the house and where his target slept. He could also accomplish this by peeping and scouting the house from the outside. I feel confident in saying he did this."
Jennifer Coffindaffer, a former FBI agent, also told Newsweek that she initially believed the target could have either been Mogen or Goncalves, but more recently she believes it was Mogen, mainly because Goncalves graduated early and was not living in the home full time. However, she returned a day before the killings, her parents said.
"I don't think he [Kohberger] conducted enough surveillance, unless we find out he was conducting surveillance daily, which is not the information we currently have, he wouldn't know that [Goncalves] was back or that maybe she left," Coffindaffer said. "The other reason I think it's Maddie, I don't think he had any idea that they were sleeping together. I think he was totally surprised, but I think he attacked Maddie first, probably from proximity."
Kohberger remains in custody in Moscow, Idaho, and it is unclear when his trial will start. He waived his right to a speedy trial and a judge ruled in favor of allowing cameras in the courtroom.
Newsweek reached out to Kohberger's attorney, Anne Taylor, via email for comment.
Uncommon Knowledge
Newsweek is committed to challenging conventional wisdom and finding connections in the search for common ground.
Newsweek is committed to challenging conventional wisdom and finding connections in the search for common ground.