Michael Cohen, the former lawyer and one-time "fixer" for Donald Trump, accused the former president on Sunday of putting his adult children in the "line of fire" amid his ongoing New York civil fraud trial.
New York Attorney General Letitia James has sued Trump and his family, including sons Donald Jr. Trump and Eric Trump, for $250 million, accusing them of frequently inflating Trump's own net worth and the value of his assets by billions of dollars from 2011 to 2021 to secure better deals and loans. The Trump family have dismissed the accusations and maintained their innocence, accusing prosecutors of being politically motivated and attempting to harm Trump's 2024 presidential campaign.
New York Judge Arthur Engoron ruled last month that Trump, his adult sons, their businesses, and executives committed fraud, for which they will they will be held civilly liable to an extent to be determined throughout the rest of the trial. The court will also rule on six other accusations, including falsifying business records, insurance fraud, and conspiracy claims. Engoron himself will rule on the charges, as Trump's legal team did not opt for a jury trial. The result could see the former president and his family lose some of their famous properties and be barred from doing business in New York.
Over the last week of the trial, Trump's adult children have taken the stand to testify about their involvement within The Trump Organization and the allegations leveled against them in the lawsuit. This has included Donald Jr. and Eric, as well as Ivanka Trump, who was initially named as a co-defendant by James, but was later dismissed from the suit by a judge.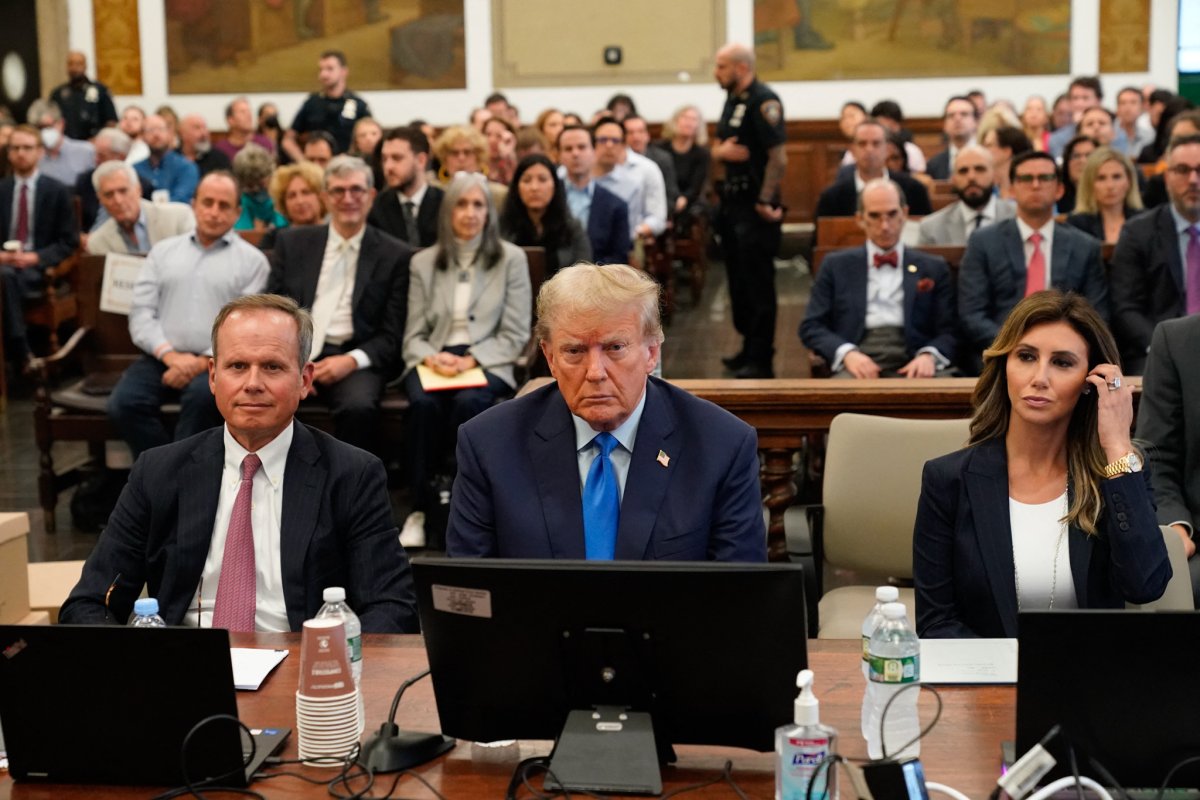 Appearing on MSNBC on Sunday, host Katie Phang pressed Cohen about why Trump is allowing his children to take the stand in the case, to which Cohen said, "It makes no sense to me."
"What's the strategy here that they're trying to employ?" Cohen asked. "First and foremost…the issue of liability has already been decided. This is specifically a case on disgorgement, how much."
Cohen went on to allege perjury on the part of Trump's children during their testimony, citing Donald Jr.'s claim that he was "merely a broker" to start and Eric's claim that "all he does at the company is pour concrete."
"I'm not even sure what that means, is he referring to a real estate broker?" Cohen continued. "Was he a deal broker? I don't even think Don Jr. knows what he's saying, in essence he lied, he perjured himself under oath before Judge Engoron."
Of Eric's claim, Cohen said it was, "clearly another lie and more perjury." Speaking on Ivanka's testimony, Cohen decried her as dishonest for claiming to have no memory of a number of things she was questioned about.
"What I don't understand is the strategy," Cohen said. "But I will tell you what it does show you, Donald himself has to know this is a stupid strategy and it's only a strategy that benefits him. For whatever reason, and I don't know the answer, it can only benefit Donald, which is interesting because, as a parent, you would think that his goal would be to protect his children. Instead, what he's doing is putting them in the line of fire. They're all perjury traps."
Trump and his family have regularly dismissed Cohen's credibility as a voice against them, citing his own past admissions about lying on the former president's behalf. During his own testimony in the ongoing fraud trial, Cohen admitted to the defense that he had committed perjury in 2018 when he lied to a judge in a different case. Cohen later plead guilty that year to a number of political and financial crimes related to hush-money payments made to adult film star Stormy Daniels on Trump's behalf.
Newsweek reached out to Trump's office via email for comment.
Uncommon Knowledge
Newsweek is committed to challenging conventional wisdom and finding connections in the search for common ground.
Newsweek is committed to challenging conventional wisdom and finding connections in the search for common ground.