Preparing for a trip requires a lot of organization—from packing outfits to remembering your phone charger. But one woman has shared her hilarious failure to be ready for all eventualities on a recent Europe trip.
Lea Louisa Schefke, a 23-year-old singer born in Berlin but currently residing in sunny Miami, found herself shivering in the cold streets of Germany after forgetting to pack a coat for her trip in late October.
She realized her mistake before she even left the airplane: "Before the seat belt sign even went off, everyone was standing up in a rush to grab their coats. The fact that everyone was shuffling, and I was not made me realize that something was off," Schefke told Newsweek.
Her trip was no ordinary vacation either. She was headed to Germany to shoot a music video for a new song. With a one-track mind focused on her music and a suitcase filled only with outfits and performance gear, the crucial winter coat slipped her mind.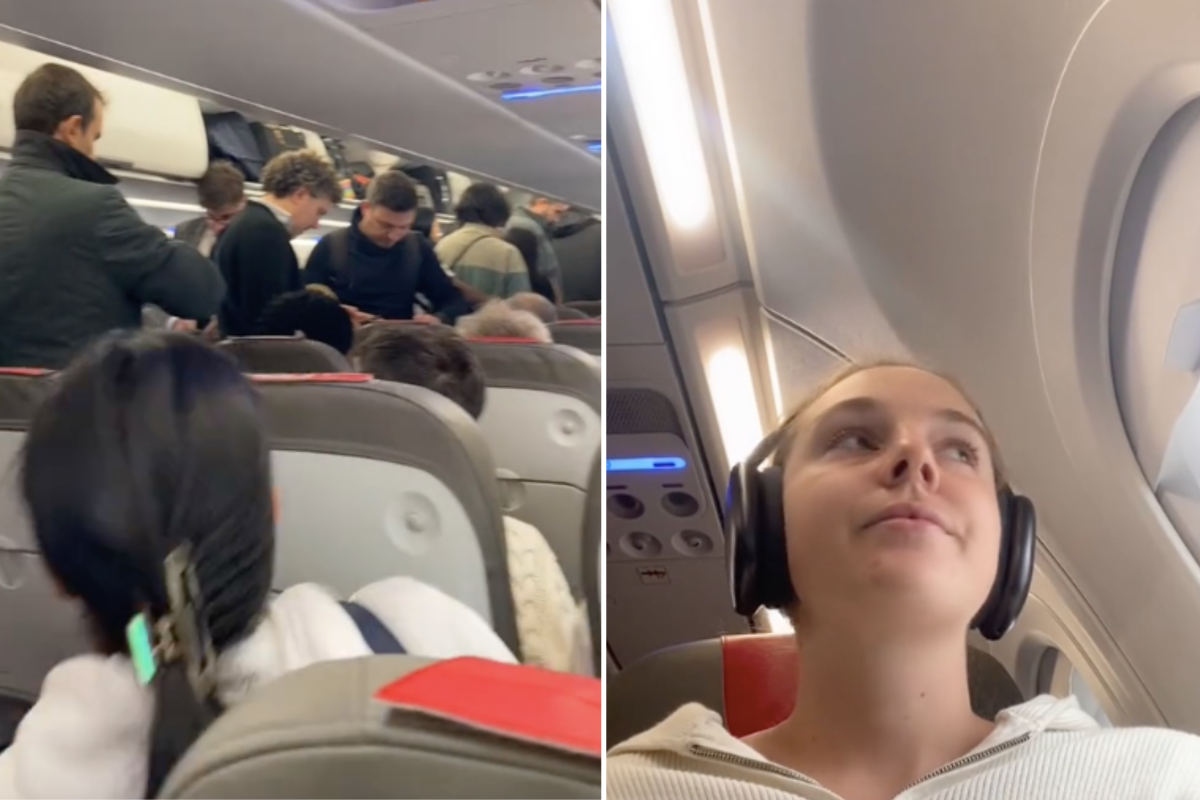 "Being so used to the constant warm weather in Miami definitely didn't help, and the idea that you can't trust temperature numbers because the humidity will make you sweat anyway didn't cross my mind," she admitted.
When getting set to disembark the aircraft, Schefke captured the moment on video, which she later posted on TikTok and which has been viewed over 3.5 million times.
The consequences of forgetting to pack a coat were clear as soon as she stepped off the airplane and was hit by the cold fall air. Schefke embarked on a series of train journeys to her final destination, all while wearing only a small cardigan to shield her from the 42°F weather.
"It was a few days before I could buy myself a coat because the next day was Sunday, and stores were closed," Schefke explained.
Despite the chilly circumstances, Schefke turned the situation into a lighthearted social media post, finding humor in her forgetfulness and relating to others who live in perpetually warm cities.
"People were going wild in the comments, asking if I have ever heard of Google and truly not understanding how I forgot a coat when flying to Germany in the [fall]," she shared.
The comment section became a lively debate on preparing for cold weather and a space for people to share their own travel horror stories.
"Do people just… not prepare for vacations?" asked one commenter on the video, while viewer Ali said: "Do people not check the weather for the place their going to?"
But there were plenty who sympathized with Schefke, sharing their own experiences of forgetting to pack the right kind of clothes.
"[I] did the same in the Netherlands… I was not fine either," wrote TikToker Pinar.
Amy recalled: "I flew from Arizona to Michigan in January one time. My first time ever there. I got off the plane in flip flops and everyone was staring."
Uncommon Knowledge
Newsweek is committed to challenging conventional wisdom and finding connections in the search for common ground.
Newsweek is committed to challenging conventional wisdom and finding connections in the search for common ground.