China is building a large dry dock at Cambodia's Ream Naval Base on the South China Sea, which could one day accommodate its largest aircraft carriers, new analysis suggests.
Recent satellite imagery showed a sizable new dry dock under construction at the base, close to Cambodia's coastal city of Sihanoukville, at a site where the People's Liberation Army is suspected to be developing infrastructure for its warships and submarines, according to H.I. Sutton, an open-source maritime security analyst.
Sutton's analysis suggests the scale of the expansion underway at Ream further confirms the likelihood of its use by Beijing once ready. Phnom Penh's small navy has few naval vessels over 50 meters (164 feet) in length, he said, challenging Cambodia's claim that the base was exclusively for its navy.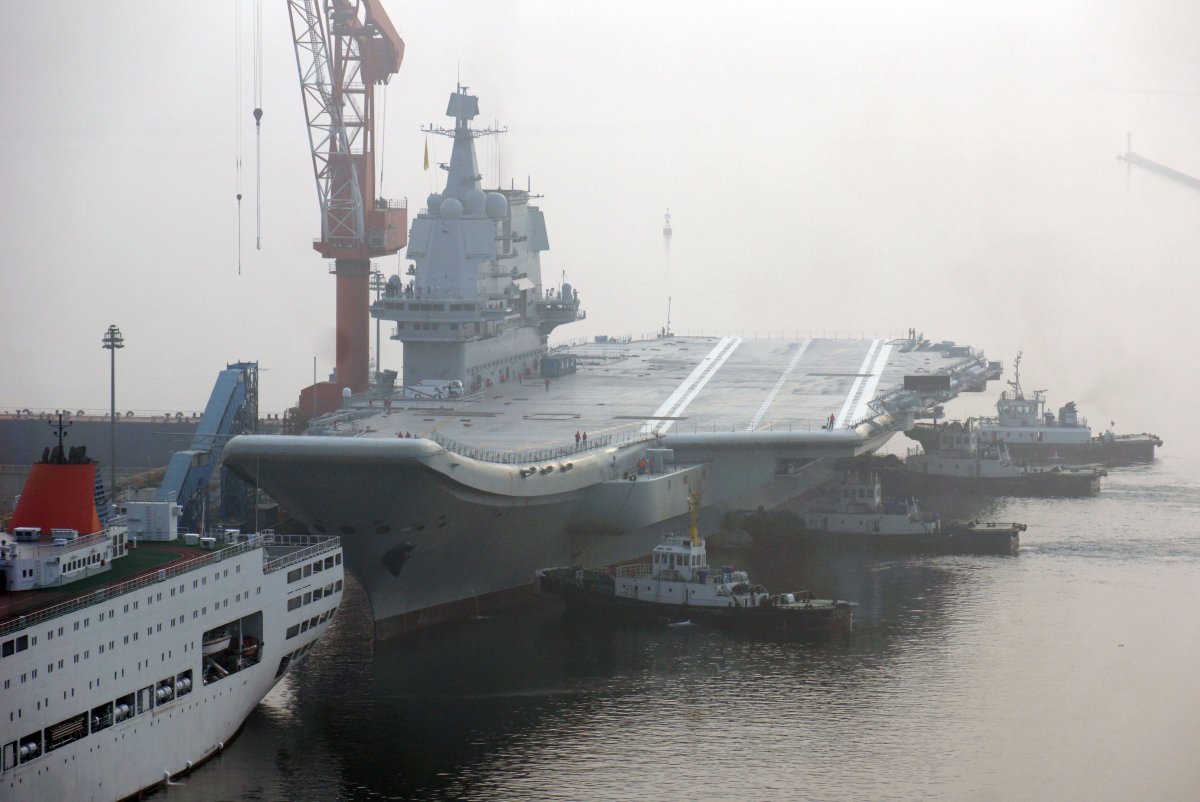 The pier of the new dry dock is big enough to accommodate a Chinese aircraft carrier, according to Sutton's report. The PLA's navy now operates three.
On November 10, Chinese leader Xi Jinping congratulated Cambodia on the 70th anniversary of its independence, saying he "attaches great importance to the development of China-Cambodia relations and is ready to work with King Sihamoni to strengthen the strategic guidance for bilateral relations."
Cambodia has confirmed it received financial aid from China to build the new base, at a time when relations between the two countries have grown increasingly cordial. It maintains, however, that the facility is being built for its own national defense.
In June 2022, The Washington Post reported that China was building a South China Sea naval base in Cambodia for its exclusive use in the northern portion of Ream—a report both countries later denied.
U.S. officials told The Post that China was secretly building the port facility to host the Chinese navy, and that Beijing was concealing the development as security-related aid to Cambodia.
Following the report, a groundbreaking ceremony was held at the naval base site in Sihanoukville. China's ambassador to Cambodia was in attendance.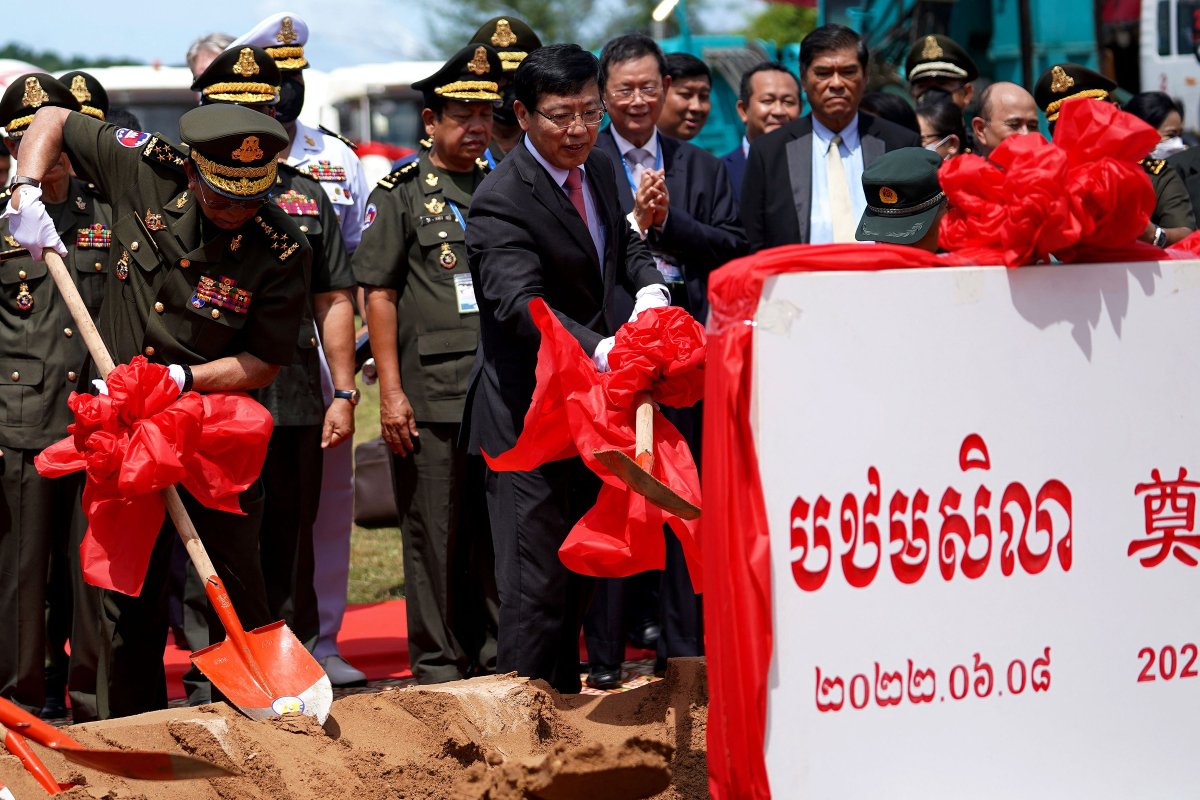 "Ream Naval Base is small, therefore we need to upgrade our base to protect our nation, territory and sovereignty. Ream Naval Base's modernization project is an important strategy for the development of the Royal Cambodian Armed Forces in accordance with the Ministry of National Defence's White Paper," said Tea Banh, the former deputy prime minister of Cambodia.
China's ambassador to Cambodia, Wang Wentian, said during the ceremony that the armed forces of the two countries were cooperating as per domestic laws and relevant international laws.
"As a strong pillar of the ironclad partnership, China-Cambodia military cooperation is in the fundamental interests of our two nations and two peoples," he said. "The Ream Naval Base Upgrading Project is a result of mutual respect and equal consultation between the two sides."
Cambodia has been identified as a country with a "risk of debt distress" by the Center for Global Development, a U.S.-based nonprofit, due to the debt owed to Beijing. Phnom Penh currently owes $3.9 billion in loans to China out of Cambodia's over $10.2 billion in foreign debt, according to Cambodia's Public Debt Statistical Bulletin.
Beijing has expressed an increasing desire to seek strategic bases around the world to expand its naval power, while trying to balance the U.S.'s global military presence.
China's only other foreign military base is in Djibouti in East Africa, where the PLA is permanently based as part of efforts to patrol the Horn of Africa.
China may seek other options for basing troops in locations such as Bata in Equatorial Guinea or Kribi in Cameroon, according to analysis by Alexander Wooley and Sheng Zhang, published earlier this year by Foreign Policy magazine.
Uncommon Knowledge
Newsweek is committed to challenging conventional wisdom and finding connections in the search for common ground.
Newsweek is committed to challenging conventional wisdom and finding connections in the search for common ground.