Conservatives took to social media to mock "woke" Disney over the lackluster opening weekend for The Marvels superhero flick.
Disney has long been known as a superhero powerhouse, but recently many fans have expressed their concerns over the amount of Marvel content and its quality.
Online critics blasted The Marvels, the entertainment giant's 33rd installment in the Marvel Cinematic Universe (MCU), calling it "another woke creation by Disney."
The film, released in theaters on Friday, garnered just $47 million during its opening weekend, the Associated Press reported, citing studio estimates. David A. Gross, who runs movie consulting firm Franchise Research Entertainment, referred to The Marvels launch as an "unprecedented Marvel box-office collapse."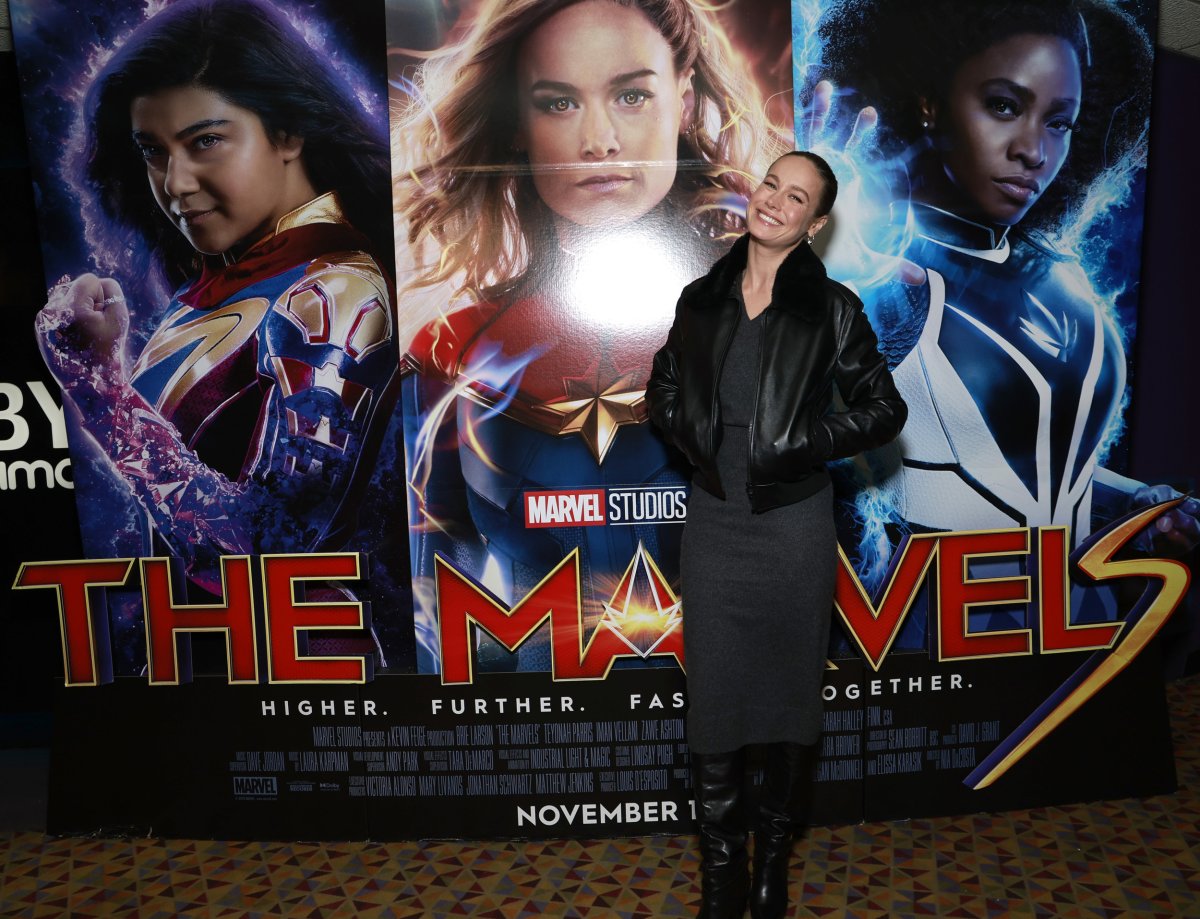 Newsweek reached out via email on Monday to Disney representatives for comment.
Social media users took to X, formerly Twitter, to slam the latest MCU film, a sequel to the 2019 Brie Larson-led Captain Marvel, which earned $153.4 million during its opening weekend before amassing $1.13 billion worldwide.
The Marvels, which cost more than $200 million to produce, was directed by Nia DaCosta. It's the first MCU release directed by a Black woman, and it also stars three women in leading roles—Larson, Teyonah Parris and Iman Vellani.
The film's box office woes sparked a wave of conservatives to cheer the news on social media, saying The Marvels is the latest evidence of "go woke, go broke, a phrase mounting in popularity as a slogan leveled at companies accused of burnishing their progressive credentials and pandering to marginalized communities.
Some social media users appeared outraged over the movie's female-dominated cast.
"Disney's latest release, The Marvels, is a box office flop, and another woke creation by Disney," Bill Randall said in a post on X. "Once again Disney has pushed a female-dominated cast onto the audience, and the failure has been spectacular."
X user John Basham shared a post calling The Marvels a "new low" for MCU. Basham was one of multiple social media users to blame the film's struggles on Disney going "woke."
"REPORT: Go Woke Go Broke! The Marvels FLOPS At The Box Office, Marking A New Low For The @MarvelStudios," Basham posted.
X account End Wokeness shared screenshots of a 2019 headline saying that MCU would include more diversity and inclusivity, alongside a headline from Sunday, which said The Marvels set the record for the lowest MCU box office launch.
"Every. Single. Time," End Wokeness posted.
Uncommon Knowledge
Newsweek is committed to challenging conventional wisdom and finding connections in the search for common ground.
Newsweek is committed to challenging conventional wisdom and finding connections in the search for common ground.