While it can be easy to think of golf as a stuffy sport for the country club crowd, things have changed a bit over the years. The likes of Tiger Woods and John Daly have done their part to shift golf's image, while TNT's The Match has added other pro athletes and live commentary into the mix.
But now, Netflix is getting into the game with The Netflix Cup, which mashes Formula 1 drivers and PGA Tour golfers together on the links.
Sound absurd? Or is it something that you have to check out?
Either way, let's check out the lay of the land.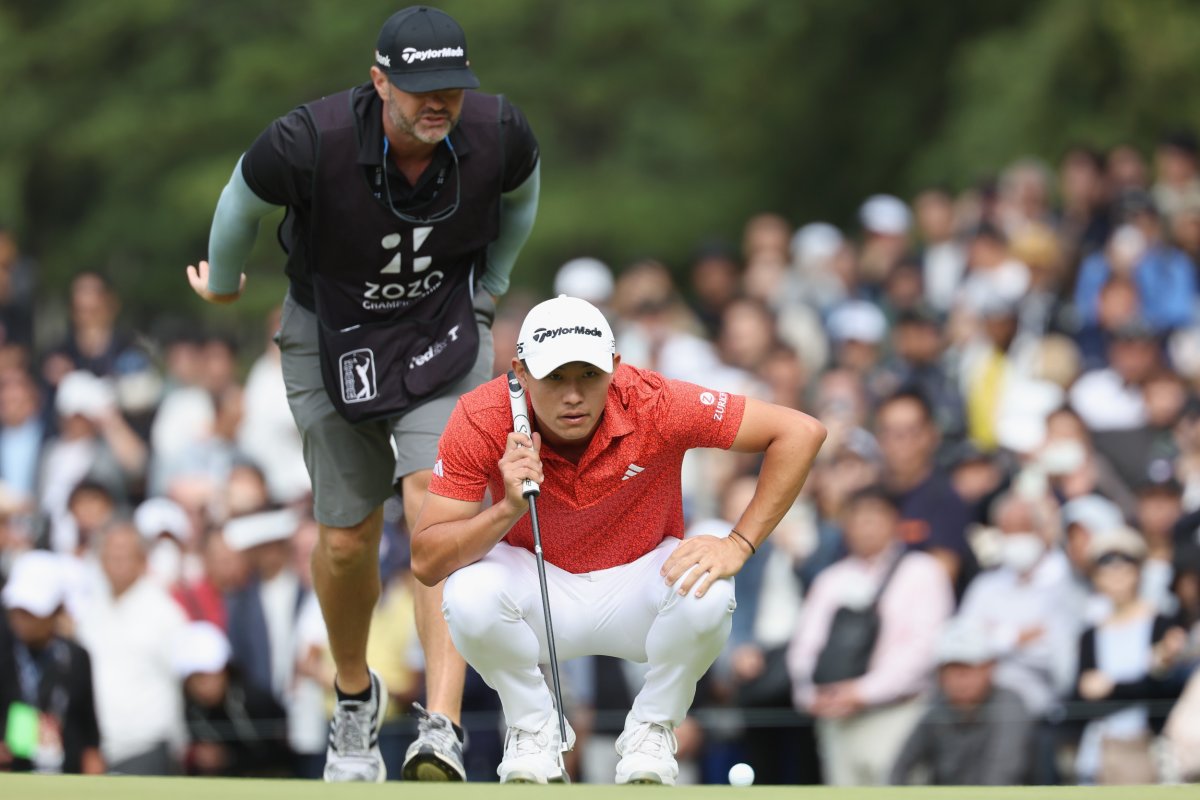 What Is the Netflix Cup?
If you're a fan of motorsports, you might be familiar with Formula 1: Drive to Survive. If you like golf, you might know Full Swing. Well, when you mix those two programs together, you get a unique sporting event.
Swing to Survive, as the event has been subtitled, pits PGA Tour golfers and Formula 1 drivers against each other in a match-play tournament at Wynn Golf Club at Wynn Las Vegas.
"We love to see how our sports series have brought increased fandom to sports leagues and competitions all over the world," Gabe Spitzer, Netflix's vice president, nonfiction sports, said, according to a PGA write-up. "The Netflix Cup will take that energy to the next level with global stars from two popular hits competing in our first-ever live sports event."
Who is Taking Part?
Part of the appeal of watching a sport (or a reality show) is watching the talent that's on display. That's true of the Netflix Cup, too.
From the Formula 1 side, Alex Albon (Williams Racing), Pierre Gasly (BWT Alpine F1 Team), Lando Norris (McLaren Racing) and Carlos Sainz (Scuderia Ferrari) will be taking to the course.
They, of course, will be joined a group of PGA pros. The golfers taking part will be Rickie Fowler, Max Homa, Collin Morikawa and Justin Thomas.
How Does the Netflix Cup Work?
But wait, you might be thinking, wouldn't professional golfers mop the floor with anyone who isn't a fellow PGA-caliber player? Thankfully for the quality of the viewing experience, things won't be that one-sided.
Instead, there will be four duos, with each consisting of an F1 driver and a PGA pro. Those groups will play through eight holes in a scramble format, with the winner of each team vs. team matchup advancing to a playoff. There, the winning squad will claim the Netflix Cup.
The teams are as follows:
Norris & Fowler
Sainz & Thomas
Gasly & Morikawa
Albon & Homa
Match 1 will pit Norris and Fowler against Sainz and Thomas. The other duos—Gasly and Morikawa and Albon and Homa—will face off in the second match.
How Can You Watch?
So, now that we've got the logistics out of the way, are you intrigued? If you are, thankfully watching is rather straightforward.
As the name indicates, you can catch the Netflix Cup streaming on Netflix. The action will tee off at 6 p.m. ET on Tuesday, November 14.
Uncommon Knowledge
Newsweek is committed to challenging conventional wisdom and finding connections in the search for common ground.
Newsweek is committed to challenging conventional wisdom and finding connections in the search for common ground.