A bulldog dad who took a "hands-on" approach to caring for one of his puppies has been widely praised.
In a viral video uploaded to TikTok on Sunday, November 11, by user gemmahayes25, from Manchester, in the U.K., the British bulldog can be seen nuzzling one of his puppies that strayed away from its siblings.
The footage, which can be seen here, showed the majority of their puppies snuggling close to their mother as one pulling away from the group found itself being licked by the dog dad.
"Be careful, I know you're cleaning her," the TikTok user told the enthusiastic dog dad. "Does it look like you?"
As the clip continued, the dad could be seen licking the puppy more and even managed to raise his head up while caring for it.
"Aww, our little hands-on dad," the TikTok user said in the clip.
Newsweek has contacted gemmahayes25 for comment via TikTok.
Expert View on Video
Joe Nutkins, a dog-training instructor and co-director at the U.K.-based Dog Training for Essex and Suffolk, told Newsweek that the bulldog dad appeared to be doing well with his fatherly duties.
"The mum dog in this video is very comfortable with [the] dad being there, which is a good sign that everyone is enjoying their time together," she said. "The 'dad' appears to be providing interaction to his offspring through touch and possible licking although it's hard to see. Licking can be part of cleaning as well as stimulating young puppies' natural bodily instincts such as toileting."
"Some male dogs are very natural with their puppies, especially if they have lived in the home with the mom for a while so she is more relaxed with him being there and he can spend supervised time with the mom and pups from the start," Nutkins said.
"In this case, he may help with cleaning, then developing play and exploring. It can also be seen for male dogs to be uninterested in their puppies partly due to not being hugely interested in other dogs full stop or because he isn't keen on puppies climbing on him or nibbling his ears and tail."
Online Reaction to Post
The clip has attracted more than 830,500 views and an estimated 43,400 likes since being uploaded to TikTok.
Many of those who commented on the post praised the dog dad for taking care of the puppy in the video.
TikTok user K said: "My mama bulldogs would never be that calm with our other dogs that close to her babies."
Aisha added: "When my Frenchie had her babies, my male (not the dad) adored them. [He] couldn't wait until they were up and walking. [As] soon as they were he played with them."
While David Lee Sloth commented: "He's definitely supposed to be in there. Good dad."
BAshley Morgan posted: "What a sweet boy. He just wants to help give some love too."
Do you have funny and adorable videos or pictures of your pet you want to share? Send them to life@newsweek.com with some details about your best friend and they could appear in our Pet of the Week lineup.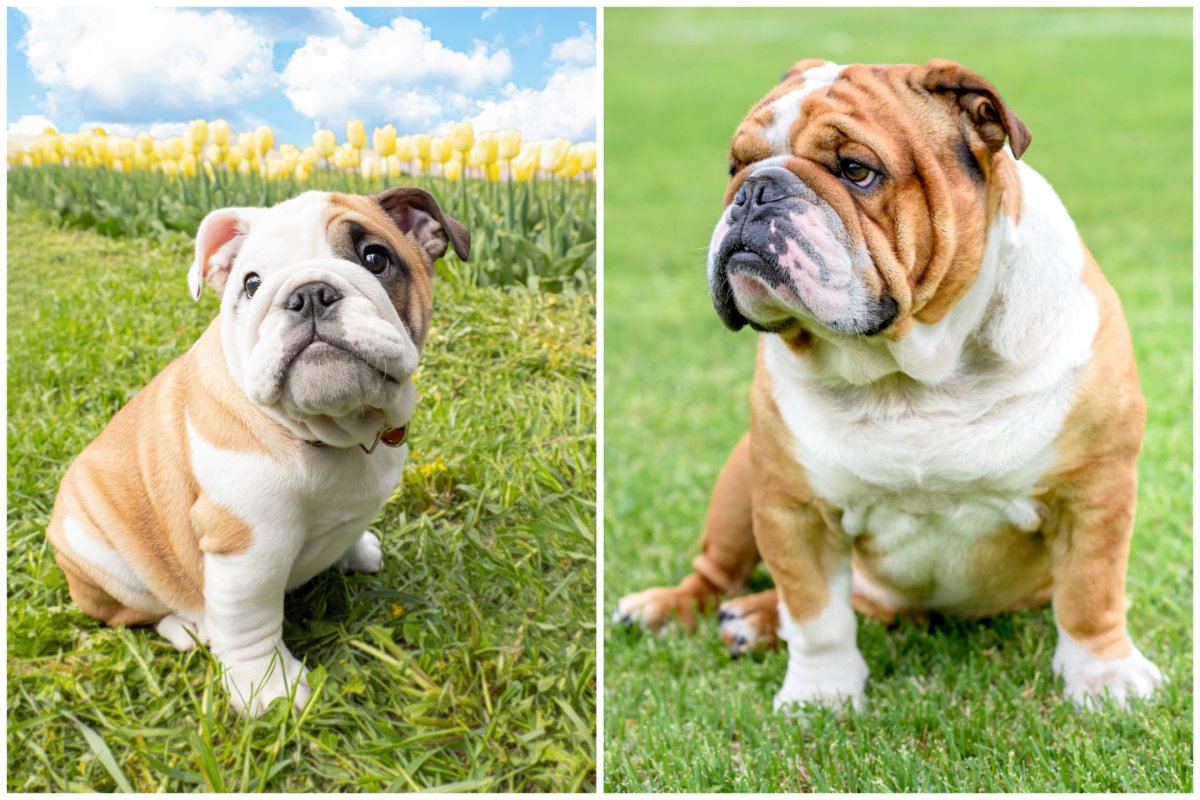 Uncommon Knowledge
Newsweek is committed to challenging conventional wisdom and finding connections in the search for common ground.
Newsweek is committed to challenging conventional wisdom and finding connections in the search for common ground.