A Kentucky mother who faces murder charges after her two young sons were shot dead last week told detectives that the fatal shooting was "an accident" and that she had possibly been "manipulated through Facebook," according to the local sheriff's office.
Tiffanie Ann Katherine Lucas, 32, of Shepherdsville, Kentucky, has been charged with two counts of murder in connection with the November 8 shooting deaths of her sons, 6-year-old Maurice Baker Jr. and Jayden Howard, 9. Lucas is being held at the Bullitt County Detention Center on a $2 million bond, online records show.
During a court appearance on Tuesday, Bullitt County Sheriff's Detective Richard Beahl took the stand and shared details from his three-hour interview with Lucas from when she was questioned last week, according to local media reports.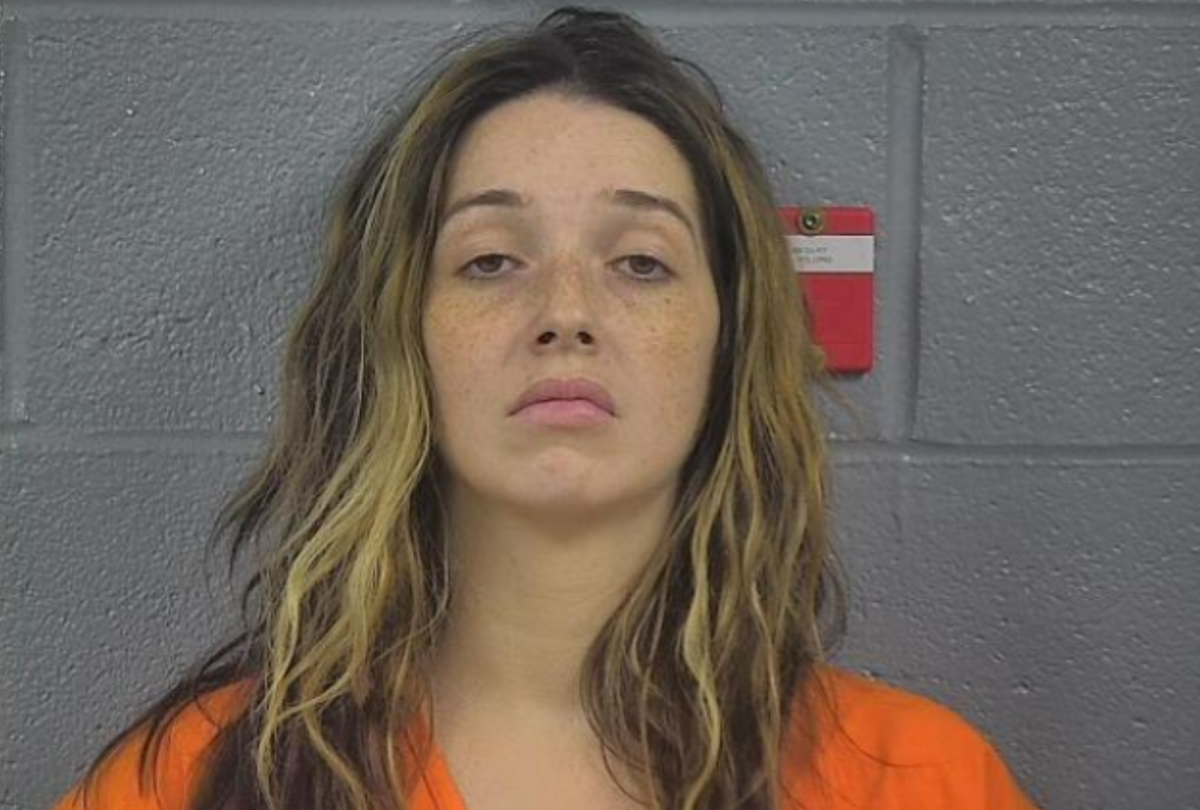 Beahl said in court that both boys were shot in the head and four shots were fired in roughly 30 seconds, according to local station WLKY's report of the detective's testimony.
He said that Lucas claimed the shooting was an accident, saying that she must have been "manipulated."
"I asked Ms. Lucas if she meant to hurt her children," Beahl said on the stand. "She indicated that it was an accident."
Newsweek reached out via email and social media on Tuesday to the Bullitt County Sheriff's Office (BCSO) for comment. At the time of publication, it was unclear whether Lucas had an attorney who could speak on her behalf.
Around 11 a.m. Wednesday, a neighbor called 911 after discovering the mortally wounded boys in a bedroom of their home on Bentwood Drive in Shepherdsville, next to a gun on the bed, WLKY reported, citing an arrest report.
The neighbor told Beahl that he was returning home when he saw Lucas "collapse" in his driveway.
"When he approached her, she told him that her 'kids were dying,'" the detective said, adding that the neighbor ran inside to try to "save" the boys, according to a report by local station WHAS11.
BCSO deputies responded to the neighbor's 911 call and discovered Maurice and Jayden suffering from gunshot wounds, the sheriff's office said in an online statement. The boys were rushed to Norton Children's Hospital in downtown Louisville, but succumbed to their injuries a few hours later, according to BCSO.
Beahl said that when Lucas was questioned, she told detectives that she was in "such a bad spot." Lucas also told investigators, "I'm so stupid" and said she "would never do anything like this unless someone manipulated me," according to local station WDRB's account of the detective's testimony.
Lucas "made statements that she was being manipulated through Facebook, through the internet or through Wi-Fi, being manipulated into doing what she did," Beahl reportedly testified.
Uncommon Knowledge
Newsweek is committed to challenging conventional wisdom and finding connections in the search for common ground.
Newsweek is committed to challenging conventional wisdom and finding connections in the search for common ground.